If you're thinking about taking out a logbook loan, it's essential you do your research. To help you out, we've covered all the key areas.
If you're considering taking out a loan, you're no doubt familiar with the terms personal and secured loan by now. Well, stripped back to its basics, a logbook loan is just a form of secured loan and the money you borrow is secured against your vehicle.
Logbook loans are seen to be an expensive way to borrow. So if you're considering taking one out, we'll tell you everything you need to know.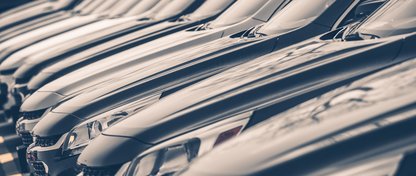 How to get a logbook loan
Since logbook loans are secured against your vehicle, you'll have to hand over ownership to the lender by giving them your vehicle's registration form, sometimes called the logbook, in return for the money.
Credit agreement
As with all forms of lending, you'll need to sign a credit agreement detailing the terms of your loan. This will include how much you're borrowing, how much you'll pay back each week/month, and when.
Bill of sale
As well as your credit agreement, you may have to sign a 'bill of sale'. This gives the lender permission to sell your car if you fail to keep up with your repayments. However, a bill of sale is only recognised by law if the lender gets it registered with the High Court.
If the lender fails to register it with the High Court, they must get a court's approval in order to repossess your vehicle. You can check whether a bill of sale has been registered by writing to the Royal Courts of Justice, however, there's likely to be a fee involved.
Once both of the above have been signed, the lender will own your vehicle. You'll still be able to drive it and you will eventually get it back so long as you meet the terms of your credit agreement.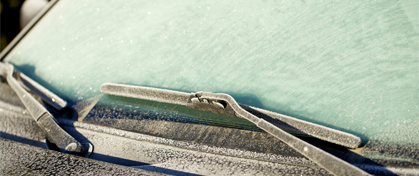 How much you could borrow
This will depend on the value of the vehicle. It must be worth a minimum of £500, and you can normally borrow between £500 and £50,000. That said, some lenders will only offer half of your car's value.
Logbook lenders typically transfer the loan into your bank account, although some might offer a 'quick cash service'. While it might seem tempting, they may charge fees of up to 4% of your loan for this service.
Paying back your loan
Duration
The term (or length) of a logbook loan is usually up to 78 weeks, but you can pay it back earlier if you can afford to do so. If you're looking to pay the loan back early, it's worth checking your credit agreement to find out if there are any early repayment fees.
Interest
Typical APRs (annual percentage rates) for logbook loans are usually much higher than with other forms of lending – some as much as 500%!
Method
If you're thinking about taking out a logbook loan, lenders may ask for weekly repayments. So again, it's worth checking your credit agreement to see when the payments are likely to be taken and the actual amount to help with your budgeting.
Some logbook lenders do not accept Direct Debit payments, so you may need to keep on top of what you owe and when, in order to keep up with your repayments.
TIP: If you find yourself struggling to work out how much you've paid back on your logbook loan – or what you still need to pay – you could ask for a 'statement of account' which the lender must provide to you when requested.
Read the small print
With some logbook loan agreements, you might only be paying the interest charges until the final month of your contract. If this is the case, the full amount that you initially borrowed may be payable in the final month.
For most people, it's crucial you understand what is documented within your credit agreement and what the repayment terms are to determine whether you're able to keep up with the repayments.
Drawbacks of logbook loans
- You risk losing your vehicle if you struggle to make repayments
- You must legally own your vehicle in order to lend against it*
- There's typically a very high interest attached to it
*If you've got a car on finance you're unlikely to be able to borrow against it unless you're very near the end of your existing loan agreement.
Alternatives to logbook loans
Depending on how much money you're hoping to borrow, there are several alternative lending options that may be available to you.
Credit card
All credit cards offer different credit limits and interest rates. Depending on how much you're looking to borrow, they may well be able to offer the funds you're after.
Personal loan
Personal loans are typically offered anywhere between £100 and £15,000, and can be paid back up to five years. Again, the APR will vary from lender to lender and will depend on the amount you're able to borrow.
Disclaimer: All information and links are correct at the time of publishing.
BACK TO BLOG HOME