Does bad credit affect secured loan applications?
Bad credit may affect secured loan applications, depending on the lender. However, it's usually easier for those with bad credit to get hold of a secured loan than a personal loan.
This is because there's less risk involved from the lender's point of view. A secured loan is tied to your house. So if you stop making your loan repayments, the lender could repossess your property to get their money back. However, this is normally a last resort.
With this extra safety net, lenders may be more willing to lend larger sums of money, with lower interest rates. With personal loans, on the other hand, lenders don't have your home as security so they're taking more of a gamble.
However, this doesn't mean that lenders will gloss over your credit history when you apply for a secured loan. They'll still want to check your affordability and see what type of borrower you are, based on your past financial behaviour. This will influence their decision on whether to lend to you money.
Plus, just because a lender thinks you can afford to repay a loan, it doesn't mean you should take it. You need to make sure you are comfortable with the extra outgoings too.
Why choose a secured loan?
We've already mentioned that a secured loan can be easier to get than a personal loan if you've struggled in the past. However, there are plenty of other reasons why people take this route, including:
Secured loans typically come with longer repayment terms than unsecured loans - making your monthly repayments smaller and more affordable
They're also likely to come with lower interest rates
You can usually borrow more than with a credit card or personal loan
Be aware, the monthly repayments on a secured loan can be more affordable than on an unsecured loan. However because you're making them for longer, you may end up paying more interest overall.
We suggest you use an eligibility checker to find out the chance of acceptance before you apply. It won't affect your credit score, and it'll save you from applying and getting rejected.
6 alternatives to secured loans if you have bad credit
If you've had difficulty getting finance in the past due to bad credit, and you don't want to take out a secured loan, there are several alternatives:
1. Savings
If you have savings, it probably makes more sense to use these funds instead of taking out a loan. It will most likely cost you more in interest to borrow the money.
2. Credits cards
Credit cards are another form of unsecured borrowing. Again, the lender will consider your credit history when you apply for one. However, there are some providers who specialise in lending to people with a bad credit history, which will improve your chances of acceptance.
'Bad credit' credit cards may come with a lower spending limit or higher interest rate than the average deal on the high street. But they could help you rebuild your credit history - if you pay on time, every time.
3. Bad credit loans
There are also unsecured loan providers that specialise in bad credit loans. You are more likely to be accepted for one of these than a mainstream loan if you have a poor credit history.
As with a credit card, you could increase your credit score by taking out one of these loans - as long as you pay it back on time, every time.
Be aware, it's likely to cost you more in interest to take out this type of loan compared to a mainstream loan. So you might prefer to wait until your credit score improves to try and get a better deal.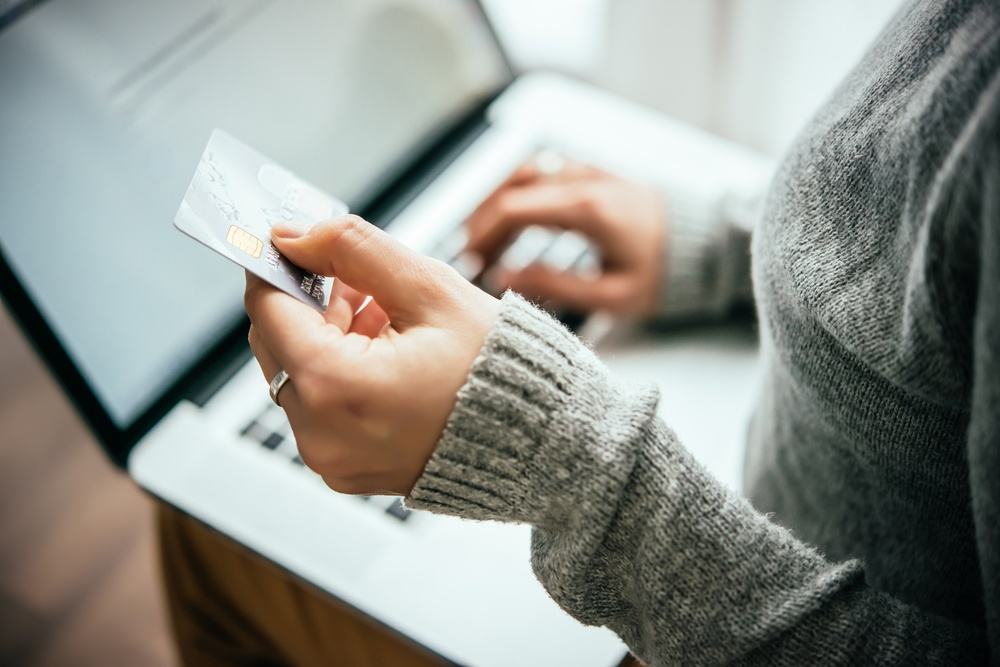 4. Balance or money transfer cards
If you want to consolidate your debts, you could consider either a balance or money transfer card.
With a balance transfer card, you can move the outstanding balance from one or more credit cards to another one. The main reason for doing this is to get a better deal with a lower interest rate.
The main difference with a money transfer card is that you use the card to transfer money straight into your bank account (rather than onto another credit card). So you can use money transfer cards to pay off all kinds of debts.
5. Remortgaging
If the value of your house has gone up, then your equity should have increased, meaning you own a higher portion of the property now. In turn, your loan-to-value should have decreased, which is the amount you have outstanding on your mortgage compared to the house value.
If you have a large amount of equity in your property, then you can borrow against it and take out a new, higher mortgage than your existing one.
Bear in mind, that this will may lead to higher monthly repayments and/or a longer mortgage term with more interest being applied overall.
As with a secured loan, when you remortgage the lender uses your home as additional security.
6. Debt advice
If you are in financial difficulty, applying for more credit is probably not a good idea right now. If you've started to miss payments and receive charges from your lender, contact the lender straight away to see if they can help. They might be able to put a new payment arrangement in place.
You could also get free impartial advice from organisations like Citizen's Advice and StepChange.
Secured Loans from £10,000 to £100,000
Check if you're eligible before you apply
We compare 100s of secured loans
Getting a secured loan quote won't affect your credit score
Get a quote
We have found loans with rates from 2.10% to 25.34% APRC, which has allowed us to help customers with a range of credit profiles. Representative Example: If you borrow £20,000 over 10 years, initially on a fixed rate for 5 years at 5.35% and for the remaining 5 years on the lender's standard variable rate of 6.15%, you would make 60 monthly payments of £247.79 and 60 monthly payments of £252.62. The total amount of credit is £22,995; the total repayable would be £30,119.60 (this includes a Lender fee of £595, a Broker fee of £2,400 and a Lender exit fee of £95). The overall cost for comparison is 9.1% APRC representative. This means 51% or more of customers receive this rate or better.