Buying a house usually means weeks of traipsing around numerous prospective properties before you find your dream home.
And, while you know it shouldn't, one thing that can influence your choice is the seller's sense of style and the fixtures and fittings they've chosen. You might even hope they leave some of it behind.
So, when you do come to buy a place, what actually gets left behind when the seller moves out? In this blog, we explore what you can expect to be there when you get the keys and swing your door open for the first time.
No hard and fast
You might have heard horror stories of people moving into properties to find everything gone – from cupboard doors taken to the electric cables. There are no set rules on what must be left when a seller moves out of a property, but usually they have the right to take anything that isn't a fixture – like a fireplace – or an item that has been included in the sale of the house or sold to you separately.
What we would say is that it's up to you, the buyer, to find out what will and won't be left behind. Don't assume that the seller will leave all the carpets, curtains and blinds, because they may take them.
It might sound like a bit of a minefield, but you can ask for a Home Content Checklist to be written into the sale by your solicitor or conveyancer. This works like an inventory in rented accommodation and details exactly what is in the property at the time of moving in. That way there'll be no nasty surprises when you're expecting to be able to cosy up on the sofa with a takeaway on the first night, only to find the living room bare.
So if the seller is quite literally planning to take everything but the kitchen sink, you'll at least know up-front and be able to make arrangements. And as a Home Contents Checklist is a legal agreement, the seller is in breach if they don't keep their end of the bargain.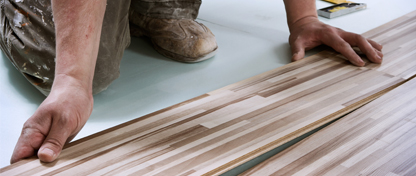 What if there's no inventory?
In many cases, if there is no inventory included in your sale documents, you can expect anything that is attached to be left behind. So toilet, bath, shower, radiators, built-in wardrobes, oven, carpets, laminate flooring, cupboards, sometimes fridge/freezer (depending on if it's fitted or freestanding), dishwasher – you get the idea.
However, those freestanding items like beds, sofas, tables, mirrors and soft furnishings like cushions, rugs, bedding etc. are generally taken. As is anything that's there for decoration, like mirrors. The previous owners could even take the lightbulbs, so it's a good idea to find out what the light fittings take and have a box of new bulbs ready when you move in – just in case.
Remember that you can always ask for an inventory to be drawn up by the seller.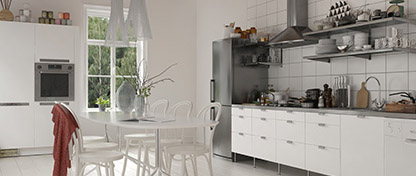 Ask the question
If you're coming from a furnished property, you may not actually have any furniture and appliances of your own, and so want the seller to leave things. It saves you splashing loads of cash, pestering family and friends or surfing sites like Gumtree and Freecycle to look for stuff.
It's therefore worth asking if they are considering leaving anything. You never know, the occupier may be emigrating or perhaps moving in with their partner – they may be thinking that getting rid of their furniture is just an added stress to the already mammoth task of moving and be quite happy to leave it all behind.
You won't lose anything by simply asking the question. And if you don't strike lucky in getting it for free, you could always try to come to an agreement. The seller can give a price you'd like to pay for the items they're considering leaving and you can negotiate from there.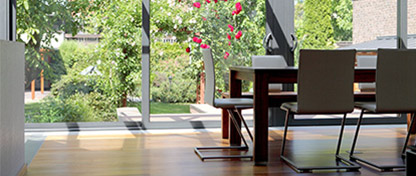 Barter a deal
If you want the seller to leave certain items – for example if you're moving into a top floor flat without a lift and there's a nice corner piece sofa already in – you could always ask them to sell it to you. If it'd be a logistical nightmare for you to get one in, it probably would be the same for them to get it out.
Or if there is a great feature that just 'fits' with the property, it's worth checking whether they'd be willing to sell it to you.
Negotiations like this are commonplace and are usually done through your solicitor or conveyancer.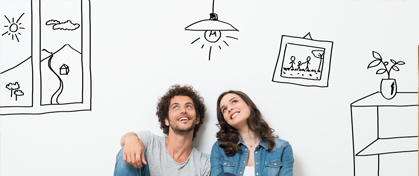 Don't stress it
You've done the hard bit - you've found a property, you've bought it, you're almost ready to move in. Remember that you'll normally get a straight answer from simply asking the question of what the seller is planning on taking. If you want them to leave certain items, you could try and cut a deal. And if you want something more set in stone, you can ask to draw up a Home Contents Checklist. Easy!
So try not to stress about it and instead enjoy the process of moving – it'll be worth it in the end!
Disclaimer: We make every effort to ensure that content is correct at the time of publication. Please note that information published on this website does not constitute financial advice, and we aren't responsible for the content of any external sites.