Planning on selling or renting out your home? You will need an Energy Performance Certificate (EPC).
Much like the multi-coloured sticker you find on new appliances, an EPC is a must and gives information about a property's energy use and typical energy costs. Rated from A-G with A rated homes being the most efficient, it also suggests ways you can improve your rating and includes tips on how to reduce energy use and save money.
An EPC gives the homeowner, landlord or tenant specific details of the property, like its location, age, size and condition, as well as tailored suggestions. Acting on this advice can reduce the harmful impact your home has on the environment and save you money.
It is a legal obligation
As of 2016, a tenant became entitled to ask their landlord to carry out the measures recommended on an EPC, and the landlord would legally have to do so. From 2018, it was made illegal to let a property that has an EPC rating below band E.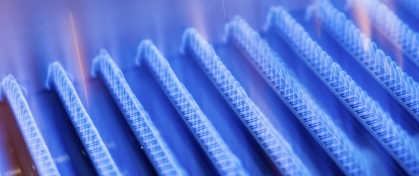 Simple ways to boost energy efficiency
The easiest way to improve the energy efficiency of your home is to consider how it uses heat, light and water. Draughty windows, poor insulation, older heating systems, boilers and light fittings all make our homes less efficient.
But it's not just helping the environment that can inspire us to make our homes more energy efficient – there's money to be saved too!
Making just a few small changes can really help to lower your annual bills and improve the overall EPC rating of your property. For example, cavity wall insulation could save you hundreds of pounds each year by keeping the heat in, and the cold air out. Similarly, changing your light outlets to LED will save money too.
Simpler solutions, such as thermal paint, can be used on the inside and outside of your home to create a new look and also improve its insulation. Heavy lined curtains are another interior trick that will add texture, reduce unwanted sound, keep out any draughts and make your home warmer.
When you start adding up the savings, it makes sense to use the EPC rating to your advantage.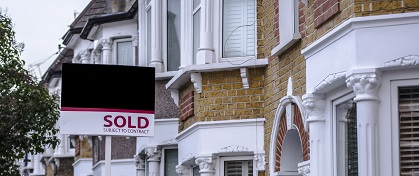 Making your home marketable
Many of us dream of designing or renovating our own bespoke des res, but sometimes it's the personal touches and details that make our homes more comfortable, more stylish, and more attractive to buyers and tenants.
As with any home improvement plans, you should work out the cost against the added value.
To create a brand new look for your home and increase its efficiency, new windows and external doors are a great investment. Not only can they improve the energy efficiency, but they can also make it more secure and desirable to potential buyers and tenants. The most common frames are uPVC, perhaps because they're long-lasting and come in lots of finishes.
The most important thing to consider when choosing your windows is to make sure they are double-glazed. You can have aluminium frames, wooden frames or uPVC, but double glazing will keep the cold out and the warmth in.
Just as with the EPC rating, many manufacturers now also grade the energy efficiency of their windows from A- G. Double glazing has two layers of glass with a gap of around 16mm between them. The most energy efficient glass for double glazing is (Low–E) glass that has an unnoticeable coating on one of the internal panes. It lets sunlight in, but then traps the heat inside.
How to get an EPC certificate
EPCs are produced by domestic energy assessors and are valid for ten years. The certificate will give your home an energy efficiency and environmental impact rating. It's important to remember that in Scotland, the EPC needs to be displayed somewhere in the property, meter cupboard or next to the boiler so it can be seen.
Check back with our blog regularly for more information, tips and ideas on how to make your home more energy efficient and how you can save money.
Disclaimer: We make every effort to ensure that content is correct at the time of publication. Please note that information published on this website does not constitute financial advice, and we aren't responsible for the content of any external sites.