Are you unsure of what to do with your old furniture? Why not save money and help the environment by upcycling it.
Upcycling is not the same as recycling. When you recycle items, they are usually made into new objects or materials. When you upcycle, you take old items and adapt them or repurpose them in a creative way. By transforming them in this way, you can make items look brand new again and give them a longer lifespan.
Upcycling can be a great solo project, or it can be a fun task for all the family. But as well as the fun factor, it's also a great way to save money on new furniture and help the planet. When items don't get thrown away, they won't end up in landfill. Less waste equals less pollution.
What kind of things can you upcycle?
You can upcycle anything from clothes to household items. If you fancy playing with the interior design of your home, you could upcycle any furniture item.
Could your living room or dining room furniture do with a fresh lick of paint? Perhaps you've got an old chair that would benefit from being reupholstered with new material. Maybe you have an old table that could do with being varnished? Or a mirror that could do with jazzing up?
Take a look in your loft, garage, shed or storage unit. Is there anything lurking around in there that's just screaming out for a makeover?
If you can't find anything suitable, you could put a shout-out on social media to see if any of your friends have items they no longer want or use. Or you could have a look at some websites where people advertise items they're happy to give away for free. Here are some suggestions:
This could potentially save you hundreds of pounds compared to buying new furniture. Plus, you get to make something unique that no one else has in their home.
Learn how to upcycle
If you want to upcycle but don't know where to start, you can find numerous step-by-step video guides on YouTube. Many of them are aimed at beginners but some are made with more advanced crafters in mind. Pinterest is also great if you need visual inspiration.
If you want to take your upcycling to another level, there are various online courses and workshops you can get involved with:
Craft Courses – this site offers multiple courses from furniture restoration to upholstery. They vary in length and cost.
Learning with Experts – this furniture upcycling course lasts for one week, includes three projects and costs a total of £55 if you go for the expert option.
Skill Share – this site offers a selection of short online upcycling courses. They're also currently offering a 7-day free trial (after which you have to pay).
Upcycling ideas
If you've never upcycled before it can be difficult to imagine what can be achieved. Here are a few ideas to get you started:
Upcycling an old table
Step 1: Clean the top of your table using wire wool and some white spirit then wipe off with an old cloth (you should be able to buy white spirit and wire cloth from any DIY shop). Leave the table to dry.
Step 2: With warm soapy water and a sponge give the table a clean, getting rid of any white spirit residue. Leave the table to dry.
Step 3: Get the sander out and sand it down. If the table is badly damaged or burnt you should use a coarse sandpaper.
Step 4: Fill any holes or grooves with dry filler and sand down again to make it smooth.
Step 5: Paint it! Chalk paint is a good idea as it can be used on any surface. If it looks too thick, add a little bit of water to thin it out. It can be used to create a 'shabby chic' look.
If you want to get a bit more creative and decorate your table with tiles, watch this video on YouTube.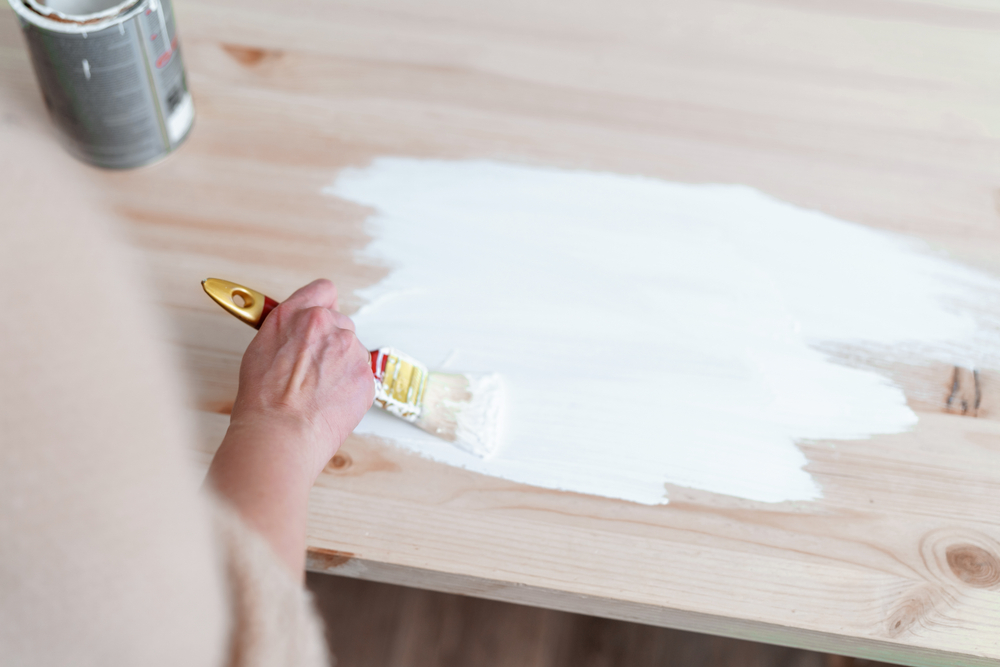 Ladder shelves
Step 1: Clean your old ladder using white spirit and wire wool. Leave it to dry. Clean with warm soapy water. Leave it to dry.
Step 2: Sand your ladder until it's smooth.
Step 3: Paint your ladder using whatever colour paint you fancy.
Step 4: You can attach the ladder to a wall with brackets for security and use it for shelving. This is a good idea if you decide to add extra shelves across a step ladder.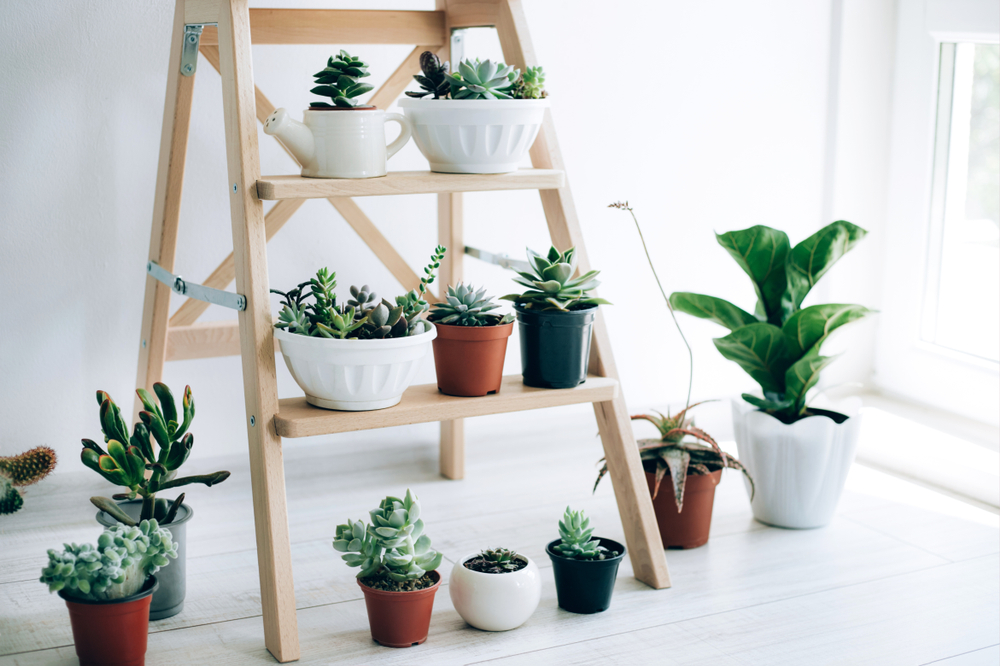 Revamp an old mirror frame
There are multiple things you can do with an old mirror frame:
take the mirror out and use the frame as a vertical garden frame for your plants in your garden.
paint the frame a new funky colour
give it a jazzy boost by sticking gemstones around it
learn how to make a mosaic mirror.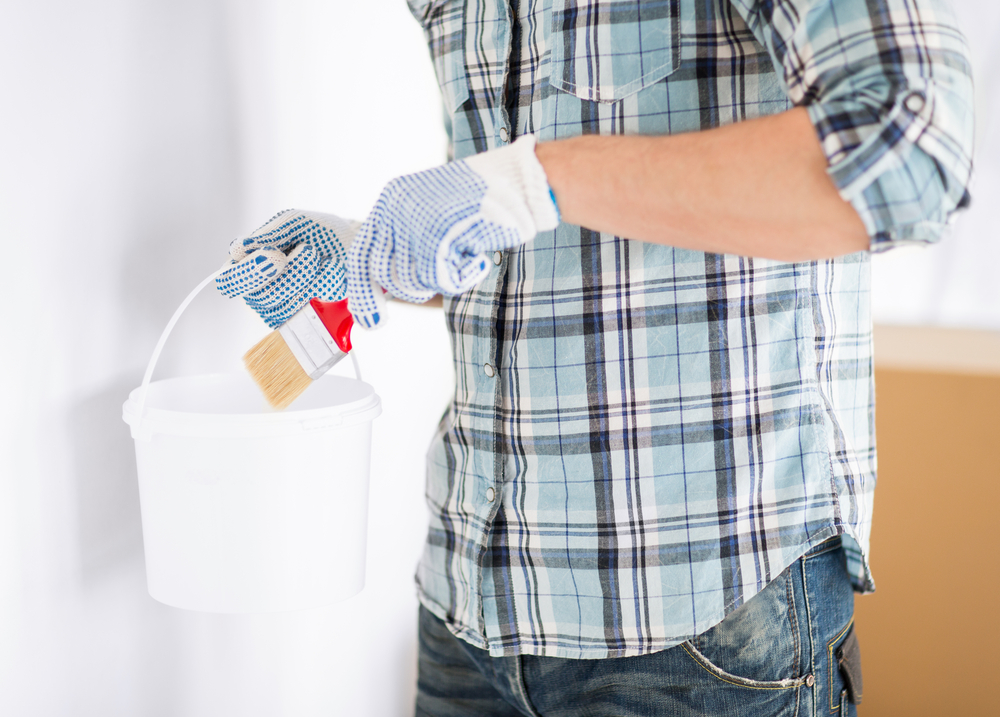 Read on for 10 affordable ways to update your kitchen.
Disclaimer: We make every effort to ensure that content is correct at the time of publication. Please note that information published on this website does not constitute financial advice, and we aren't responsible for the content of any external sites.