House extensions and loft conversions are great, but they come with a hefty price tag. We discover ways you can increase your home's value without breaking the bank.
If you don't mind getting your hands dirty and doing a bit of DIY, you can save yourself a fair bit of cash - and there's the added bonus of (hopefully) knowing you've done a good job. There's a whole range of inexpensive ways to improve your property and make it more attractive to prospective buyers.
Although there's no guarantee you'll get the asking price, it may give you a better chance of achieving it.
Kerb appeal
Kerb appeal can be a deal-breaker. You can show prospective buyers that you're a house proud owner by sprucing up the front garden or jet washing the patio. This will give the impression that the house is well maintained before they even set foot inside. And it may attract more people to view your property.
There are different ways to increase your kerb appeal, such as mowing the lawn, digging up weeds and trimming the bushes. Finishing touches include cleaning your windows and painting wooden window frames, as well as the fence. Also think about adding a splash of colour with potted plants and hanging baskets.
A new front door can also make your property more attractive to buyers. According to Emoov, the front door is the third most important feature for viewers when forming their first impression of a house.
But front doors can be expensive, so why not give your current door a makeover? You could sand it down and give it a lick of paint for a fraction of the cost. A new door number will complete the look.
Or you might fancy getting your house named to make it sound more appealing. You'll need to update both Royal Mail and your council with the new name - some councils charge a fee of around £40 for this.
Energy Performance Certificate (EPC)
Before you put your house up for sale, you must get an Energy Performance Certificate (EPC) from a registered domestic energy assessor. They cost between £60 and £120 depending on who you use.
An EPC will tell you how energy efficient your house is on a scale of A - G (A being the best score). The better it's efficiency, the cheaper it should be to light and heat. So a good rating will usually make your home more attractive to prospective buyers who don't want to spend too much on bills.
The EPC will also show you what steps you need to take to make it more efficient, as well as the potential costs and savings involved. So you can enjoy these home improvements whilst you're still living there.
There are lots of small things you can do to save energy, such as sealing drafts and adding loft insulation. Check out the Uswitch site for a full rundown of free energy-savings tips.
A more expensive option is to buy a new boiler. Research has found that a new boiler can cost around £2,000 but can add around £8,000 of value.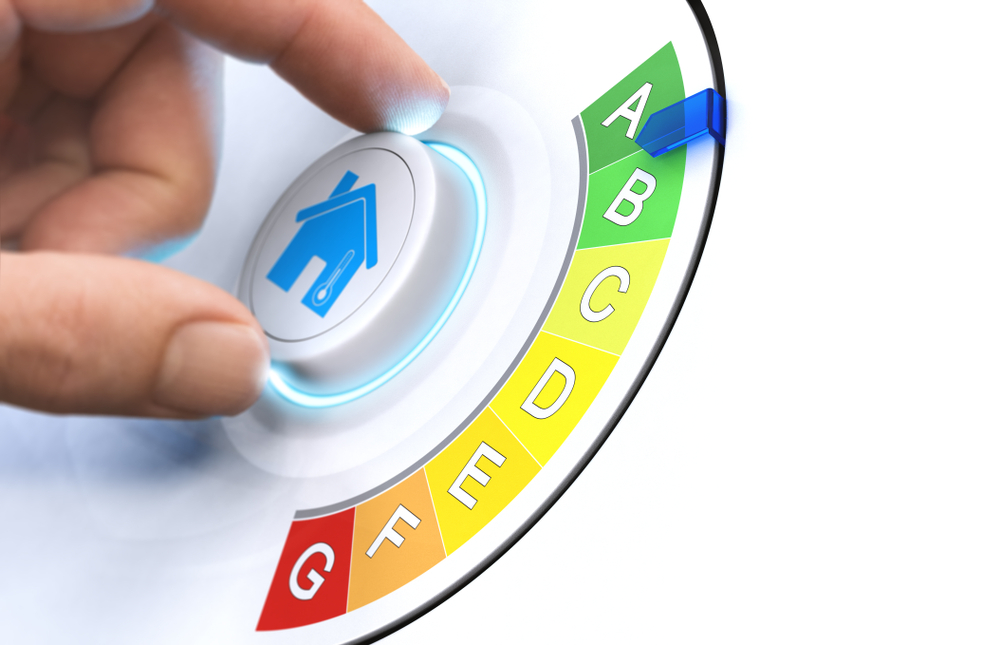 Planning permission
Another way to add value is to get planning permission for an extension. This is one less thing for prospective buyers to worry about after they move in. And it may lend your property the edge over the competition. But it depends how much money and effort you want to invest in your current property before it sells. For example, you will likely face council fees, as well as survey and other professional fees
Clean and declutter
It's important that you keep your house clean and tidy for viewings. This won't necessarily increase your house value, but it will show buyers that it's well looked after. In turn, this may increase your chances of getting an offer.
Prospective buyers want to feel like there's plenty of storage for all their belongings. The last thing they want to see are stray shoes as soon as they walk in. And the less clutter there is, the more they'll be able to imagine living there and moving their furniture in.
To get around any storage problems, go through your possessions and pick out things you no longer use or need. Then decide whether you want to donate them, chuck them out or sell them (on eBay or Gumtree for example).
Try and find inventive ways to store the stuff you decide to keep. You could take advantage of any unused space under the stairs, in the cellar or in the loft, for example. Or add more cupboards and shelving units to unused wall space.
Lighten up
Aim to make your home as light and bright as possible. This will make it more welcoming to viewers. One easy way to achieve this is to turn on all the lights before your visitors arrive.
Also think about switching to LED light bulbs, which are brighter and more cost-efficient than standard ones. And consider buying extra lamps to light up dark corners if need be. Outdoor lighting is another tick in the box, especially for security-conscious buyers.
Hanging mirrors make rooms feel brighter and more spacious. Especially if you place one opposite a window, as it'll reflect natural light back into the room. Placing a mirror in a narrow hallway will give the illusion that the area is wider.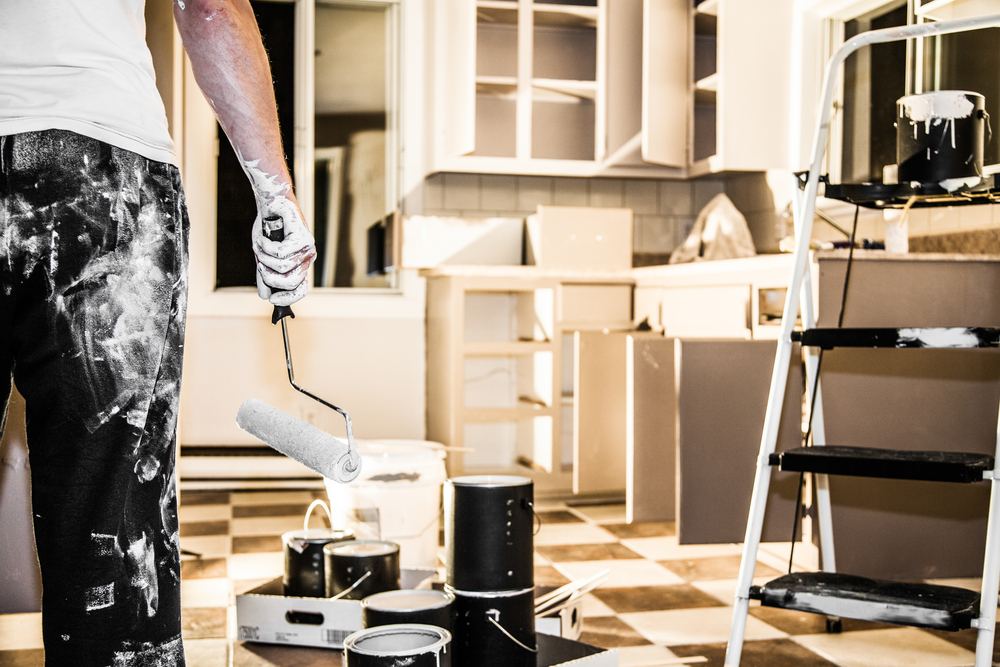 Spruce up the kitchen
The kitchen is one of the biggest selling points of a house and can add a lot of value to your property. For some, it's a deal-breaker, seeing it as the central hub of the home.
If you feel like your kitchen has seen better days, don't worry. The most important thing is that it's clean and hygienic. And there are simple things you can do to increase the value of your house - without getting a new kitchen.
If your kitchen units are in good working order, you don't need to get rid of them. A cost-effective way to update your kitchen is to replace the cabinet doors or even just the knobs. Or you could get a company to spray paint them, or paint them yourself if you're feeling handy. Add new chrome doorknobs for the finishing touch.
The same goes for kitchen tiles. You can either replace them or buy paint designed to give them a new lease of life. Also consider replacing your taps, flooring and worktop for a total makeover. One woman shows it's possible to revamp your entire kitchen for as little as £60 if you shop in the right places.
Boost the bathroom
An attractive bathroom can add significant value to your home. But again, you don't need to splash out to make a difference. There are little things you can do to upgrade your bathroom on a budget.
For example, you could get a new bathroom suite but keep the old tiles and spruce them up with a bit of tile paint. Also replacing the toilet seat, shower head and shower curtain should make it look cleaner and more modern. Other ways to modernise include replacing old taps, installing a chrome towel rail and updating the flooring.
New accessories can also work wonders, such as new fluffy towels, a new toilet brush holder or matching toothbrush and soap holders. If you don't have an extractor fan, consider asking an electrician to install one for you.
Again, cleanliness is important, scummy baths are enough to put anyone off. Chuck out old toiletries that are cluttering the bathroom and get rid of mould or limescale (if there is any).
Fix any problems
Any structural problems will usually appear on the survey. Buyers can use it to negotiate a reduction in the agreed price. You can reduce the chance of this happening by fixing things before you put your house up for sale. Also, the fewer the problems, the more likely you'll get an offer in the first place.
Bear in mind that you'll need to get in touch with a professional about any big structural issues. But there are small jobs you can get sorted on a budget. For example, cleaning the gutters, repointing brickwork, replacing missing or broken roof tiles, sorting out squeaky doors and old floorboards.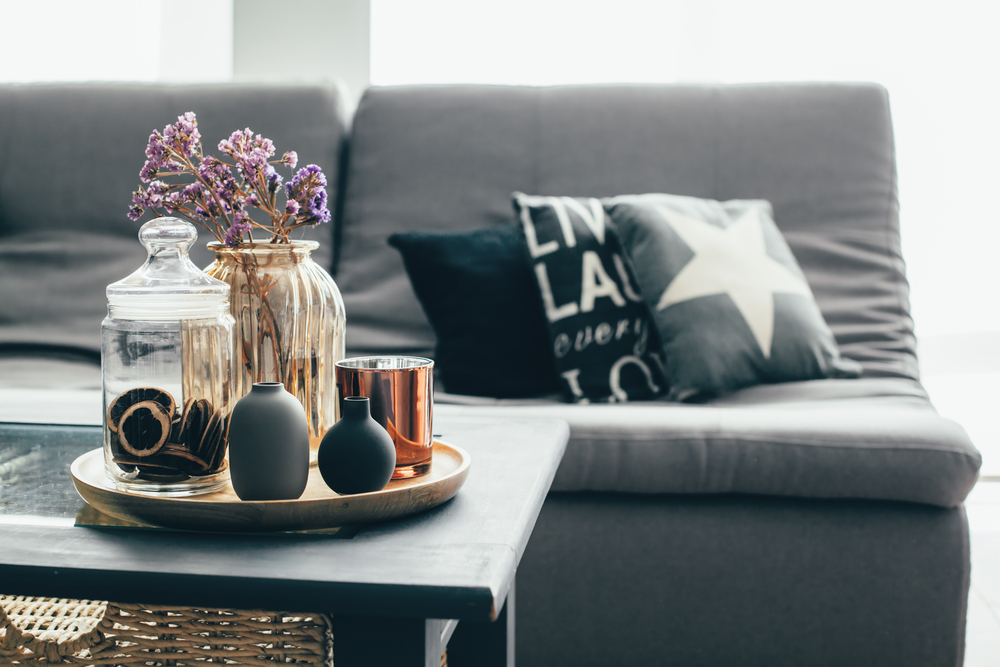 Freshen up your living spaces
It's also a good idea to give interior walls a fresh lick of paint. Think about replacing old fashioned patterned wallpaper with something more minimalistic. Bear in mind that strong colours can put some people off, so it's safer to stick to neutral tones. Your hard work should pay dividends by making your home more appealing to a wider range of people.
Consider upgrading plug sockets, fireplace surrounds and light fittings to give the place a more modern feel. Having said that, don't get rid of any period features such as period fireplaces and coving. They give your home character and can make it more attractive to buyers.
When it comes to flooring, you could varnish old wooden floorboards or buy them second hand. If it's too expensive to replace old carpets, shampoo your existing ones or buy a rug to cover up any worn patches.
Set out well-defined spaces, so each room has a set purpose. For example, if you advertise a room as a bedroom, make sure there is a bed in that room. This will help to set the scene for anyone who views your house.
Stylish touches can also make it feel homely, like scatter cushions, canvases, fresh flowers and scented candles.
How do I fund home improvements?
If you want to make home improvements, but you're not sure how to fund them, there are different avenues you can explore.
Perhaps you have some savings set aside or family could give you an interest-free loan? If these options aren't realistic, you could consider getting a 0% interest credit card or an unsecured personal loan for small projects.
Make sure that you only borrow what you can afford to pay back. And bear in mind that 0% interest credit cards are usually reserved for those with high credit scores. Also, weigh up the value that home improvements will add to your property before you commit.
Disclaimer: We make every effort to ensure that content is correct at the time of publication. Please note that information published on this website does not constitute financial advice, and we aren't responsible for the content of any external sites.