If you're at the final hurdle to bagging yourself your dream property, can your mortgage offer be withdrawn at the last minute?
We'll explore the reasons why a mortgage offer may be withdrawn even after the exchange of contracts.
Why has my mortgage been withdrawn?
There are several reasons for a lender to withdraw your offer.
One is if they carry out a reassessment of your personal circumstances. The lender may choose to look at your finances again before releasing the funds, and if you don't meet their set criteria, your application may be declined.
This can happen due to a sudden change in circumstances. For example, if you lose your job, lenders will re-assess your situation and whether you can still afford the monthly mortgage payments you've agreed.
Another reason lenders might withdraw your offer is if your finances have been linked to fraudulent activity, or you've submitted falsified documents about your income or expenditure.
Lying on your mortgage application will have repercussions and could even lead to criminal charges against you for fraudulently deceiving your lender.
But it may not be so serious. For example, the particular mortgage offer you've agreed to may expire before you purchase the house. This can happen when there are long delays in the process.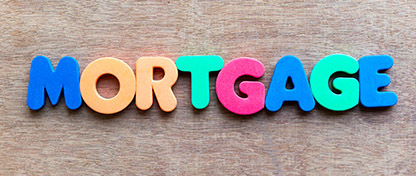 So what happens if your mortgage deal is due to expire?
Before the expiry date passes, you should get in touch with your mortgage provider to extend the offer or renegotiate a new deal (if your financial situation has changed or if that deal is no longer available).
Just how long the mortgage offer will be extended for depends on the lender. Lenders understand that buying a home can be a long and complicated process. This is particularly the case if you're buying a new-build property and delays arise in the construction work, which results in your move-in date being pushed back.
It's worthwhile jotting down the date when your mortgage offer will expire so you can speak to your lender beforehand if necessary.
What should I do if my mortgage is withdrawn?
If your mortgage offer is withdrawn, there are a few things you can do to reduce the risk of your new home slipping out of your hands.
First, it's important to speak to your mortgage advisor or broker, if you have one, as soon as possible to review any alternative options. After all, without a mortgage there's a risk the sale will fall through. If your application has been withdrawn due to a change in your financial circumstances rather than fraudulent activity, you could look elsewhere and apply to a different lender. After all, lenders have different criteria, and you may find another lender willing to offer you a mortgage deal. Just keep in mind that each new application you make will show up on your credit history, and several applications made close together can put lenders off
But if your offer was withdrawn because you lied in your application, you're at risk of being declined by other lenders. If you've been turned down for a mortgage, remember it will show up on your credit history and can affect your ability to borrow in the future – so never bend the truth when you apply.
Disclaimer: We make every effort to ensure that content is correct at the time of publication. Please note that information published on this website does not constitute financial advice, and we aren't responsible for the content of any external sites.