Are you thinking about entering or making a move on the property market? In that case, there's one key question you should be asking yourself.
When is the best time of year to buy a house? Traditionally the market is quieter around December and January when people have different spending priorities. Making an offer on a property at this time could mean you secure a bargain.
While buyer and seller habits can influence the cost during specific months of the year, the general economic conditions also have a considerable impact. That's even more apparent as things stand. The knock-on impact of the UK's first recession in 11 years should cause house prices to drop, but as of yet, the impact hasn't been that significant.
That's down to several factors and there are a few essential things you need to ask yourself before making any purchases. Here we break down everything you need to assess to work out if the time is right to buy a house.
Assess the market
The current recession is unprecedented, on account of being caused by a public health crisis rather than an economic one. The last one was brought about directly by the crash of the housing market in the US, naturally leading to a direct impact on house prices.
In a measure to try and avoid this, Chancellor Rishi Sunak removed stamp duty on property purchases between £150,000 and £500,000. This move, coupled with the inactivity of the market over the lockdown period, meant that July 2020 was the busiest month for housing purchases in over a decade.
As such, there's uncertainty about where the market is heading, although some researchers suggest the fall is coming. If it was a given that house prices are set to drop, then buying now just before this happens, could be the wrong decision.
Instead, a purchase in the middle or end of the recession would appear to be the smarter option. This is assuming you're a first-time buyer or buying a second property and not selling your own. Of course, if you are also selling, lower house prices could mean you get less for your property. But an overall drop in prices should equate to less borrowing or better value for the figure.
There's also uncertainty about how we will live our lives in the future, particularly with remote working potentially a permanent change. It could lead to fewer people living in cities, with an increase in interest for seaside properties one example of how people reviewing their lifestyles is impacting the housing market.
Something else to also consider is lockdown slowing the building of new properties, alongside new social distancing measures introduced on building sites. These factors and others can potentially impact house prices across the country. Like any market, prices are affected by supply and demand. So if the demand increases in certain areas so too will the price, just as readily as lowered demand can cause it to drop.
For this reason, you must take into consideration the chance that the property you purchase will drop in value - and don't assume you can make a quick profit either. Can you afford this to happen? If not, it might be better waiting for the market to level out.
Although we update this article regularly, you must research into market conditions and speak to a qualified financial advisor when looking to buy a house. Things may have changed significantly since the last edit.
The current situation will affect how much you can borrow
A recession also influences the behaviour of lenders. There is an increased risk that people asking to borrow money may lose their job or find it hard to find employment or a steady source of income. The knock-on effect is lenders adjust their lending criteria and offer finance to fewer people.
As well as caution, the amount they allow you to borrow is affected. When you are a homeowner, what is important is your loan-to-value (LTV) ratio. The LTV ratio is the money borrowed against your house, either via a mortgage or secured loan, compared to the value of it. If you buy a home with a 20% deposit, you will need to borrow 80% to finance the deal. Therefore you will have an 80% LTV mortgage.
Mortgages are offered on an LTV basis because the lower the figure, the less risk you have of falling into negative equity. Negative equity is when the LTV exceeds 100%, which essentially means that you owe more money than the house is worth.
As long as you can still afford your payments, it won't cause you any problems, but it will make it difficult to either sell your property or remortgage. For lenders, avoiding negative equity is more important. It reassures them that even if you are unable to meet your payments, they still have the option of repossessing your property to cover the money lost.
It can make it more challenging to secure the finance you are after. Before the last major UK recession, lenders would often lend up to 125% of the property's value - which would instantly place the homeowner in negative equity. It's this risk which has caused many lenders to insist on a 15% deposit for a property, with less 95% or 90% LTV mortgages offered.
100% LTV mortgages are even harder to come by and often have higher interest rates. Generally speaking, the lower your LTV, the higher chance you have of being accepted for the better interest rate deals.
If you don't have the finance available for a deposit, either through savings or your current LTV on your property is too high, there are still options. Some lenders will consider a discount to the property value as a gifted deposit. A gifted deposit is when someone has given you money towards your deposit, but it has to be considered as a gift and not a loan. Otherwise, it's another loan to pay back, which directly affects your LTV and affordability.
Securing a discount on the property can be in the seller's interest too if it involves a quick sale or avoids estate agent and legal fees. If you can convince them to do, it means you get the house for cheaper, and that you would need to have less deposit in cash to finance the deal.
Be aware of how your situation impact decisions
When applying for a mortgage, your lender will want to know how much money you have earnt. If this has dropped, because you are furloughed or self-employed earnings are less than usual, this will impact how much you can borrow. It could also mean you are less likely to be offered an Agreement in Principle (AIP).
Lenders typically like to see your previous three months' worth of payslips (or records of self-employed earnings) and bank statements to assess your affordability. If the money coming in has dropped, the amount you can borrow will be reflective of that too - which may mean you have to lower your budget.
This isn't necessarily a bad thing, as buying something more affordable may be a more prudent decision with the economy in the position it is. However, it may mean the difference between choosing the area you want or sacrificing things like a good garden or extra rooms. So it might be a better call to hold off buying somewhere straight away if this limits your options too much.
If you are furloughed, this may also put lenders off offering you an AIP - particularly in this climate. They might perceive the chance of you losing your job as higher and see this as a risk to lending, with some lenders even viewing your salary as £1. You may need to offer proof from your employer that they intend to keep you as an employee when the furlough deadline ends on 1st October.
At the time of writing the government's furlough scheme was scheduled to end on October 1st 2020. This may have since changed, and if so will affect the accuracy of this information.
Look out for ways to save or make money on your property
Despite all these things, there's still scope for a property purchase being a sound investment and allowing you to make money. House prices fall and rise based on more than just the economy, and if you are smart, you may be able to buy a cheaper property which could increase in value in the future.
You can increase your chances of making value on your property or getting a bargain by looking at a few factors. Some of these are as follows:
Is the area on the up? Research on the house price increase percentage for specific regions. Unfashionable districts might be on the rise, which means in a few years the value of your home could shoot up.
Does the house need work? Generally speaking, when a home needs some form of renovations, the price will be lowered to take these into account. You might be able to increase the value of your property if you can find somewhere that needs work. This is only the case if the costs of the work are less than the discount in price it brings.
Can the house be converted? While you may be looking to buy a home for you to live in now, could you transform it in a few years? Adding an extra bedroom will increase the rental value, for example, and it doesn't need to be something you do straight away.
Local schools - certain postcodes are prized because of their proximity to good schools. But if you have no school-going children and aren't likely to for the time you intend to live at the property, you could look for somewhere where the schools aren't as in demand. It could mean you get a cheaper home still suited to you.
It's important to remember though that as much as a property purchase is an investment if you are looking to live there, it's also a home. For this reason, make sure you are comfortable living in it from the off. It's no good, for example, taking a property that needs massive renovation if you need to move in there with a small family straight away. And as with any investment, prices can go down as well as up.
Check out our ultimate guide to increase your house value on a budget.
Work out how much it will cost for you not to buy
Moving onto the property ladder should improve your financial position. Paying rent is a cost, whereas paying a mortgage can be a form of investment as you slowly owe a smaller percentage of the property's value.
As such, if you are a first-time buyer and can afford it, perhaps buying now is a better option than sticking it out? Waiting a year to get a better deal might save you money, but it could also mean another year of you paying a landlord and another year for you to repay the debt. You must weigh all the costs up for each decision.
Remember as well that as big a move as this feels, it doesn't have to be permanent. You might not be available to afford your dream home right now. But buying and living somewhere more suited to your budget could mean you build enough equity to be closer to it in a few years.
Whilst there is considerable uncertainty at the minute, more perhaps than average, there is no perfect financial climate to buy a property. What is more important is that your circumstances are correctly aligned.
Work out what is the best plan of action for you in this situation, as everyone's circumstances are different. And remember to always seek expert financial advice, preferably from an independent financial advisor. Happy house hunting!
If you are a first-time buyer, be sure to read our 10 things to do before you apply for your first mortgage.
Disclaimer: All information and links are correct at the time of publishing.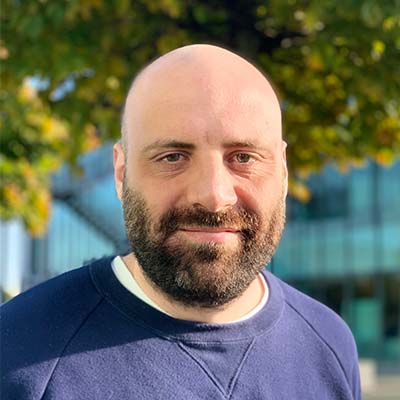 By Jimmy Coultas
Back to blog home