If your front garden feels like wasted space, you may be wondering whether to spruce it up with flowers or pave over it to use as a drive.
It's a big decision – particularly if you're planning to sell your property in the near future. Will blooms and a neatly-trimmed hedge get buyers' hearts racing, or will the thought of a guaranteed parking space be more likely to prompt them to make an offer?
Let's take a closer look.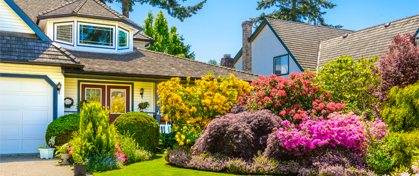 Kerb appeal
There's no getting away from it, first impressions can be powerful when it comes to selling your home. The first thing a buyer will see is the front of your property, and if it's a mess they may be turned off before they even step inside.
Whether you have a front garden or a driveway, it's vital that you tidy up the front of your property, for example, by repainting the front door and mowing the lawn if you have one.
However, if you're considering a more permanent makeover, you may wonder if a tidy front lawn is the best way to go. Well, a beautiful front garden could certainly impress buyers, but looks aren't everything – and there are cases where a parking space can be very attractive.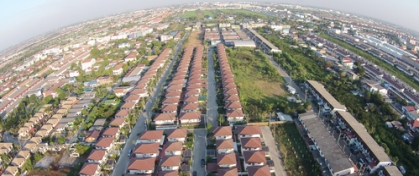 Keeping up with the Joneses
A useful guide when you're weighing up whether your front garden would be put to better use as a drive is your neighbour's property. If you live in a picturesque village where each property has a well-kept front garden, it follows that this is something people thinking of moving here will probably be attracted to.
In addition to this, if you live in a quiet area where parking outside your home is never a problem, your front garden might be an asset you want to hold on to.
However, if parking on your street – let alone outside your property – is a constant battle, a driveway could be more attractive to buyers. Okay, it doesn't have the same visual appeal, but from a practical perspective it could tick one of their boxes. Don't forget that, depending on your policy, off-road parking could make your insurance premium cheaper.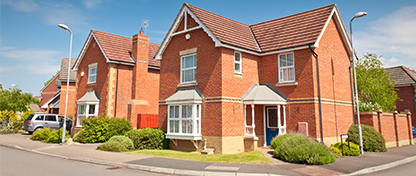 What's right for you now?
The potential to boost your home's value shouldn't be the only thing that drives your decision. If getting a driveway is a practical step for you right now, perhaps because your household owns a few cars and it's not possible to park them all on the street, paving over your front garden could make life easier.
And if you don't drive, there's little reason in you losing your front garden to create a parking space. If you do plan to sell, you should carefully consider how much value a drive will add to your home – and remember that it can cost several thousand pounds to get the work done.
Speaking to the Daily Telegraph, property expert and TV presenter Phil Spencer claimed that in areas where there are lots of houses and cars but limited parking, a drive could add as much as £50,000 to the value of a property. However, given how much it could cost to create, you shouldn't rush in and do it unless it will also benefit you while you're still there.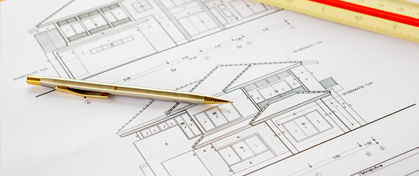 Do I need planning permission?
It all depends on the work you want to have done. If you'll need to lower the kerb at the entrance of your home and put up a new wall and gates, you may well need to apply for planning permission to create your driveway.
You'll also need permission if your new parking space will involve you paving over a space of more than five square metres. And if there will be nowhere for the rainwater to run to, you may also need to apply for planning permission before you go ahead.
However, if you're simply replacing an existing driveway or changing the material it's made from, you might not need permission. For more information, visit the Government's Planning Portal website.
And remember, if you start the work without getting planning permission when you require it, you could be asked to return your front garden to its original appearance.
So, is a driveway worth more than a front garden? Well, we think what we've shown in this blog is that there is no straight answer. It all depends on your home, your neighbourhood, the needs of your household right now and whether or not you plan to sell – basically, it depends on you!
To find out more about the home improvements that could add value to your property, click here.
Disclaimer: We make every effort to ensure that content is correct at the time of publication. Please note that information published on this website does not constitute financial advice, and we aren't responsible for the content of any external sites.