Wooing a partner is expensive business. Whether you're in the early stages and want to show your suitability, or you've got a big milestone anniversary due, love costs.
The dating blueprint of drinks and fancy meals might be a surefire way to prove your affection, but it can be expensive. It can also become a complicated issue when considering how much your significant other wants and expects to spend.
Money shouldn't be a barrier for love. We've rounded up some top tips on how to cut costs without dropping the romance, as well as navigate some of the trickier financial issues.
Whether you've been married for years, or you're a singleton hoping to embark on an adventure with someone new - these tips can all be applied irrespective of the length of your relationship.
Embrace nature
There's a lot to be said for the romance of candlelit restaurants and the ambience of flashy cocktail bars, but that comes at a cost. If you're not flush (or even if you are), there's equally as much fun to be found outside. Quite literally; try embracing the great outdoors.
Suggesting a Sunday afternoon stroll in a park is a perfect date choice. If it's with someone new it gives you the right atmosphere to have a conversation, which is never a bad thing with someone you know extremely well either. Even the weather turning gives you the opportunity to huddle together under an umbrella.
You can also eat outside too. A picnic is a great way to cost-effectively eat, and if the park allows it, you can bring alcoholic drinks. That's a lot more easily delivered in the summer, but don't turn your nose up during the colder months. One top tip, you could watch the sunrise together in winter. It might be colder this time of year but it'll also happen a lot later in January or February than in the summer, when the sunrise can be as early as 4.30am.
Look for offers
Looking for discounted prices and offers is a surefire way to keep expenses down. This is hardly a new revelation, but don't be afraid to apply thriftiness to romance too. Particularly if it enables you to go for things that would be normally out of your budget.
Discount sites like Wowcher and Groupon offer expensive experiences for the fraction of a price, whilst January is a great month for travel deals. Hotels can be cheaper midweek, so could you and your other half book a holiday off work and stay somewhere more upmarket than your usual budget allows for?
Stay in
Staying in is the new going out, and this rings particularly true with dating. There are few things more romantic and considered than cooking a meal for the apple of your eye. You can also ramp up the romance when watching a film with candles and/or soft lighting, and even deliver pamper or spa days for less at home.
A caveat though, it's not always a good idea to invite someone you hardly know into your own home, or indeed accept their invitation for the same. Wait till you've built up that level of trust beforehand.
Consider your date's budget
Relationships are built on compromise and understanding, so it's best to showcase you care about these things as much as possible. And money is traditionally an area that can cause huge consternation within couples.
For these reasons, it's good to be mindful of how your current or prospective partner approaches money. Extravagant dates might be within your price range, but will your date feel they need to reciprocate the same level of spending, which may be beyond their means?
If you've been with someone for a while you can approach the subject more openly, but with someone you are just starting to get to know it's best to involve subtlety. Taking an interest in restaurants they've previously frequented, for example, will give an idea of both their tastes and what they normally spend eating out.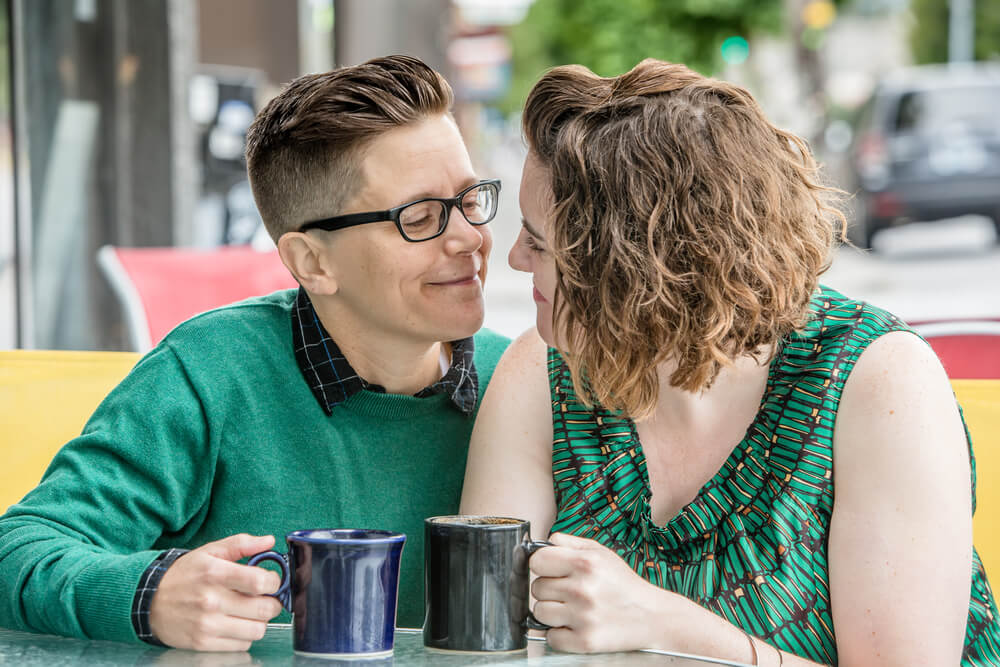 Do you go Dutch?
Considering their budget is one thing, but it's all the more complex when discussing who pays for what. This is because how much you cough up for a date is a minefield.
As such it's important to consider the situation individually. Offering to pay (as a man or a woman) could be perceived positively or negatively. So we would suggest going into a date with the mindset that you're prepared to pay in full or share the cost.
Also try to be diplomatic about your date's reaction, although how they respond could be a useful way of seeing how your attitudes are aligned. Even offering to pay for this one with the suggestion your date gets the next can be viewed favourably (a sign of interest) or negatively (too much expectation).
Equality is far from a straightforward thing. Going halves on all bills might be less fair if you earn more than the other, or have more disposable income (something discussed in this viewpoint). As with everything in relationships, flexibility and taking on board the other person's views are crucial.
Single? Find your next partner for free
A blind date with a-friend-of-a-friend or locking eyes over the fruit and veg aisle of your local supermarket. These romantic ways of finding your spouse aren't dead and buried in 2020, but there's no denying the rise of dating apps has changed the way we meet new people.
Dating apps like Tinder, Hinge and Bumble are all free to join, with paid extras for premium users. If you're stepping into the world of dating for the first time, or after a long hiatus, you can try all of these for free before committing financially.
One word of warning: If you're inexperienced with dating apps we suggest reading up on some online advice or chatting to friends who have used them beforehand.
Take your time
Near enough all of us have felt strong feelings for someone quite early in a relationship, and it's even more thrilling when it's reciprocated. And while that can be exciting, making financial commitments early on in a relationship can lead to difficult moments with money in the future. Moving in together on a 12-month contract or sharing a mortgage can be a costly decision to reverse should the worst happen.
Even with grand gestures like holidays, make sure you're on the right footing beforehand. If you've only known someone a few months, is a mini-break a better idea than two weeks away together?
If you're going to spend the rest of your life with someone enjoy the early stages, as hopefully you'll never repeat them again. Happy dating!
Disclaimer: All information and links are correct at the time of publishing.