We all know the feeling when you look around your house and realise that things are in desperate need of a refresh.
Whether you're looking to sell or just fancy an update, it can seem like quite a daunting task to get everything up to standard. After wondering what you were thinking last time you painted the living room, the first thing that springs to mind will probably be the cost of getting everything smartened up.
There's no need to panic though, we're here with some top tips to help breathe new life into your home without breaking the bank.
Refresh your front door
Often overlooked but very important for first impressions, it's important to make sure that your front door is clean and well-maintained. Cleaning your door every week or so costs next to nothing and will have a big impact on its appearance.
Adding new fixtures like doorknobs, letterboxes and good-quality house numbers is also an easy way to improve a door's appearance (all for less than £100 on average) if you're happy to get stuck in with some light DIY.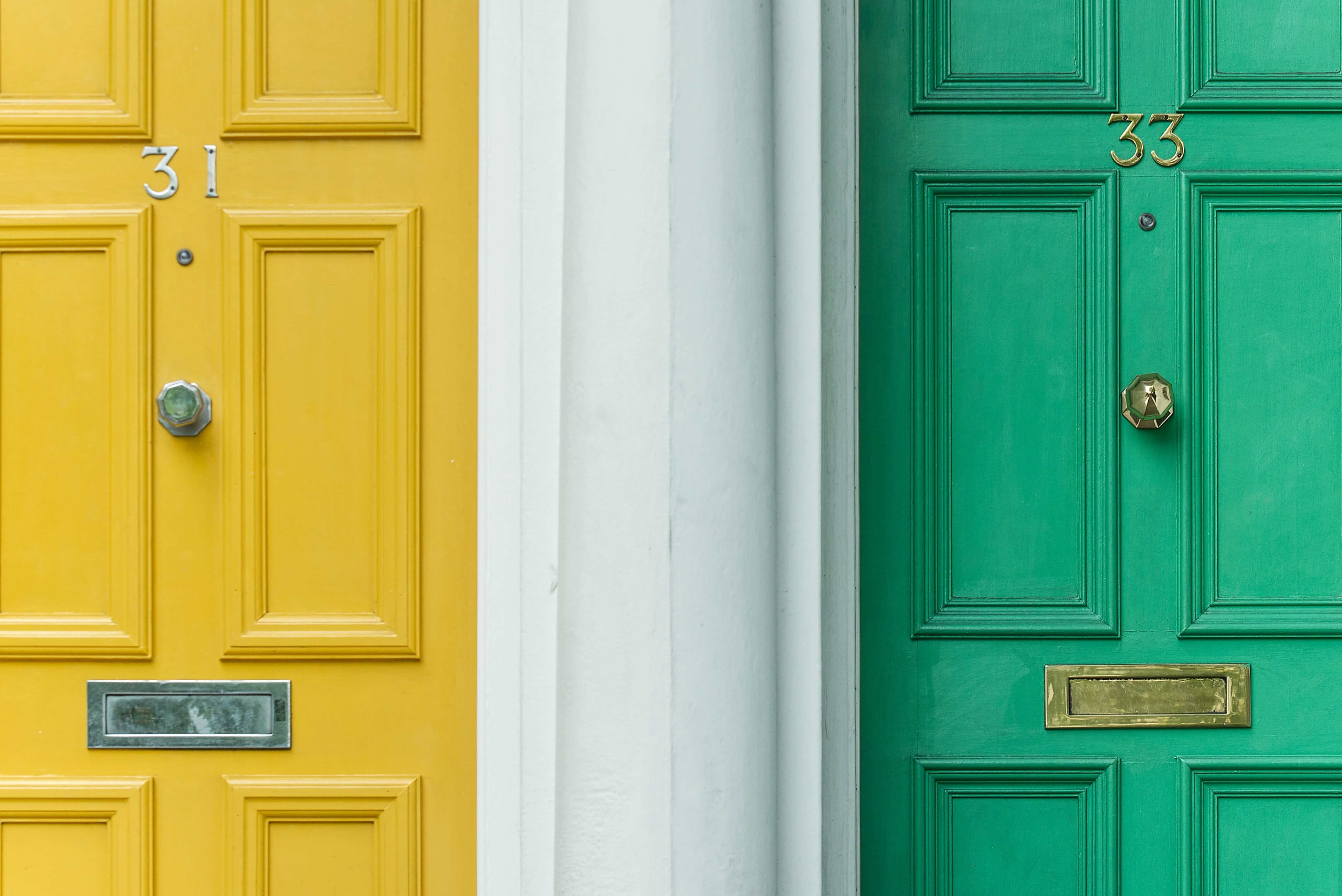 There's also the small matter of which colour to choose. While a bold, bright front door might help your house stand out from the crowd and offer some unique curb appeal, research from property experts Zillow showed that keeping things simple can increase the value of your home. Their research showed that black (i.e. charcoal) doors can add over £5,000 to house prices. Not bad when the average pot of exterior paint will only set you back around £30.
Perfecting your paintwork
One of the most frequently changed elements of home design is the colour of each room. You might be someone who follows the latest trends or just feel the need for something new
Colour isn't just for show, there have been numerous studies carried out to show how it can affect your mood and which rooms each is best suited to. Here's a quick guide courtesy of apartmenttherapy.com and the Executive Director of the Pantone Colour Institute:
Living Room: Soft greys, taupe or similar neutral tones allow your furnishings and accessories to stand out.
Bedroom: Blues, blue-greens, greys will help you drift off to sleep.
Bathroom: Sage green or muted rose pinks will make your room feel like a relaxing spa.
Kitchen: Yellows, golds and corals bring a welcoming warmth to the space.
Seeing as you can get good quality interior paint at less than £20 per tub, if you only use what you need to, it shouldn't be a costly process.
Update your bathroom fixtures
Unless you're still making do with a decades-old bathroom suite, odds are there's plenty you can do to liven up the space without the need to trail around the showrooms. A simple way to bring new life into a bathroom is to consider changing up your fixtures and fittings. You'd be surprised at just how affordable these items are.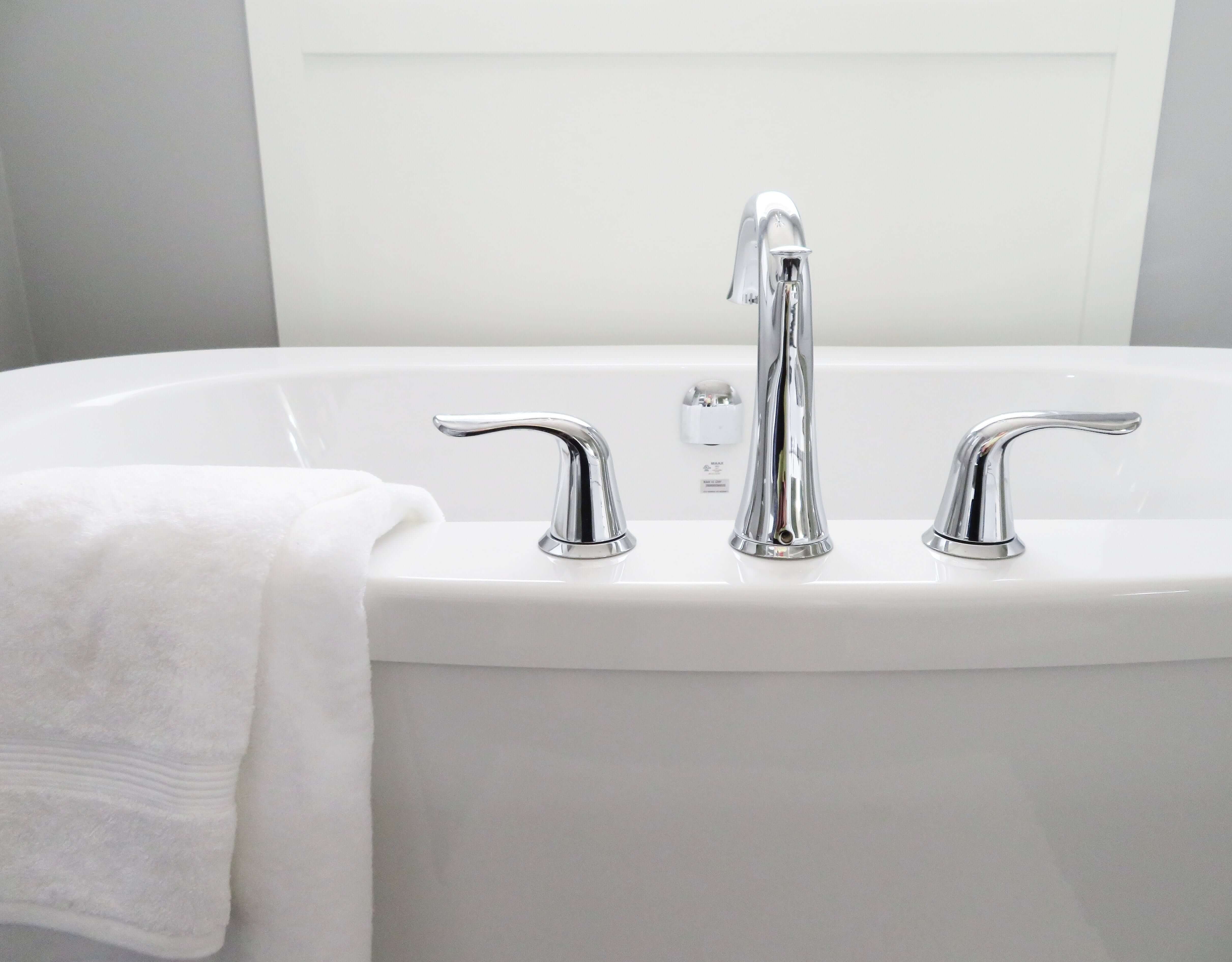 If you want a total bathroom overhaul without shelling out on a new tub, toilet and sink you can get updated taps, a heated towel rail and a waterfall-style shower head for less than £100 if you shop around. Getting the parts, yourself will also keep prices down when it comes to getting new fixtures fitted.
With a Direct Line Insurance survey revealing that 91% of estate agents think a well-presented bathroom is important to a sale, this is a room you can't afford to miss out of your improvement plan.
These simple additions plus a new and improved coat of paint will really make a difference on a budget.
Creating the perfect kitchen on a budget
There are lots of ways to revive a tired kitchen without needing to spend a fortune. Consider the tips below for inspiration on simple approaches to improving this household hub.
Consider changing up your cabinets: As they take up so much space in the kitchen, why not make sure they look their best. There are a range of wood paint and vinyl options to choose from if you want to freshen up your cabinet colour scheme.
Make storage part of your décor: Keep the items you use daily closer to hand while giving your kitchen a more rustic feel by installing floating shelves (for plates/dishes/pans) and wall-mounted utensil racks.
Introduce some stylish lighting: Good lighting is essential in any kitchen, and on-trend options like hanging pendant lights can be bought and installed for less than £100 to highlight your kitchen's focal point i.e. the table or breakfast bar.
Spruce up your splashback tiles: A coat of paint isn't the only way to add colour to your kitchen, consider a brighter shade/pattern of tile of PVC sheeting when updating your splashbacks.
Implementing even one or two of these changes can have a huge impact and leave your kitchen looking like a whole new space. You can find more info about these top tips on sprucing up this all-important room in our guide to affordable kitchen improvements.
Finding the right furnishings
A simple way to transform an interior space without the need to save up for pricey new furniture is to look at how you present the pieces you have. The quickest, easiest, and cheapest way to do this is through your choice of furnishings.
Tiny changes can make a huge difference, so why not consider the following finishing touches to make your living spaces something to be proud of.
Add colour to neutral furniture with scatter cushions and throws.
Brighten up your flooring with a patterned rug.
Hang artwork and framed photos to create a focal point.
Increase natural lighting in the room with a well-placed mirror.
Eliminate any clutter – make sure there's a reason for items to be left out.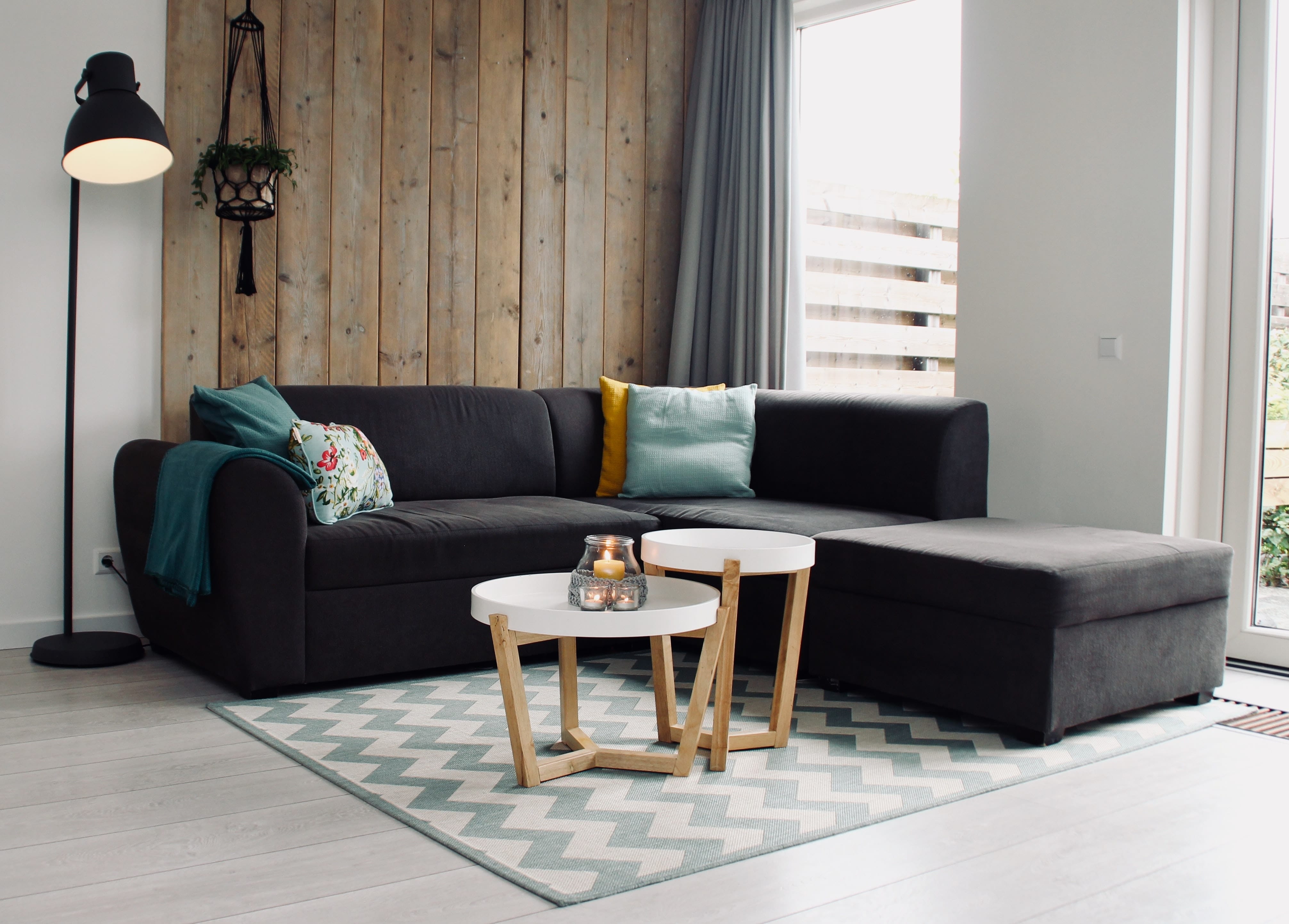 If you're feeling even more crafty, you could look to upcycle or reupholster old furniture with new fabrics to give them a new lease on life.
This gives you more freedom to choose your ideal look than you'd have in a showroom and will cost a fraction of the amount. This can be especially useful if you're wanting a more neutral colour scheme which can be accentuated with furnishings like throw pillows and blankets.
It's not all about the indoors
When you're looking to revamp your living space, don't neglect the outside of the property. While it may be hard to find the motivation to keep your garden in check, these simple activities cost next to nothing and can make a huge difference to the outward appearance of your home.
Mow your lawn once a week in warmer months wherever possible.
Get rid of unsightly weeds as and when required.
Trim hedges and shrubbery to keep them tidy.
Make sure external paintwork stays up to scratch.
Don't forget to clean your patio, decking and pathways.
If you're improving your home to get it on the market, it's worth bearing in mind that according to a study by Foxtons Estate Agents, 62% of Brits are after a quality outside space when moving so taking a bit of extra time could help out.
Leaving your garden in disrepair could also be hurting your neighbours' curb appeal with the same survey finding that 24% factored the state of surrounding gardens into their buying decision.
For more insights on how to manage your money and keep your home in tip-top condition, visit the Ocean Finance blog.
Disclaimer: We make every effort to ensure that content is correct at the time of publication. Please note that information published on this website does not constitute financial advice, and we aren't responsible for the content of any external sites.