From a new outfit to an overnight stay, the cost of attending a wedding can soon stack up. According to research carried out by wedding planner site, The Knot, the average cost of being a wedding guest is a staggering £370.78 (US $460*).
When it comes to wedding gifts, nobody likes to arrive empty-handed. So, to save you the bother of wondering if you've overspent (or underspent), we've done some digging to find out how much you're expected to give. This is just a guide, and ultimately, the size of your gift depends on how well you know the bride and groom, your budget and how much you're comfortable spending.
Acquaintances and night guests: £20-£40
If you're going to the evening reception only, you may not be expected to come bearing gifts. However, if you would like to bring something along as a nice gesture, spending around the £20-£40 mark is standard.
Wedding Forward suggests that approximately £36 ($45)* is also a suitable amount to spend if you are an acquaintance.
There's always the option to give more if you like, and penning a thoughtful card will also go a long way.
An all-day guest: £30-£80
If you've bagged yourself an invite to both the ceremony and the wedding breakfast, a typical gift would come to around £30-80.
If you're taking a plus one, they may wish to give the same amount. But if they aren't close friends with the couple, they may prefer to contribute £25-£50 instead.
Don't worry if your budget is restricted. A close friend will appreciate that you were there to celebrate with them most of all.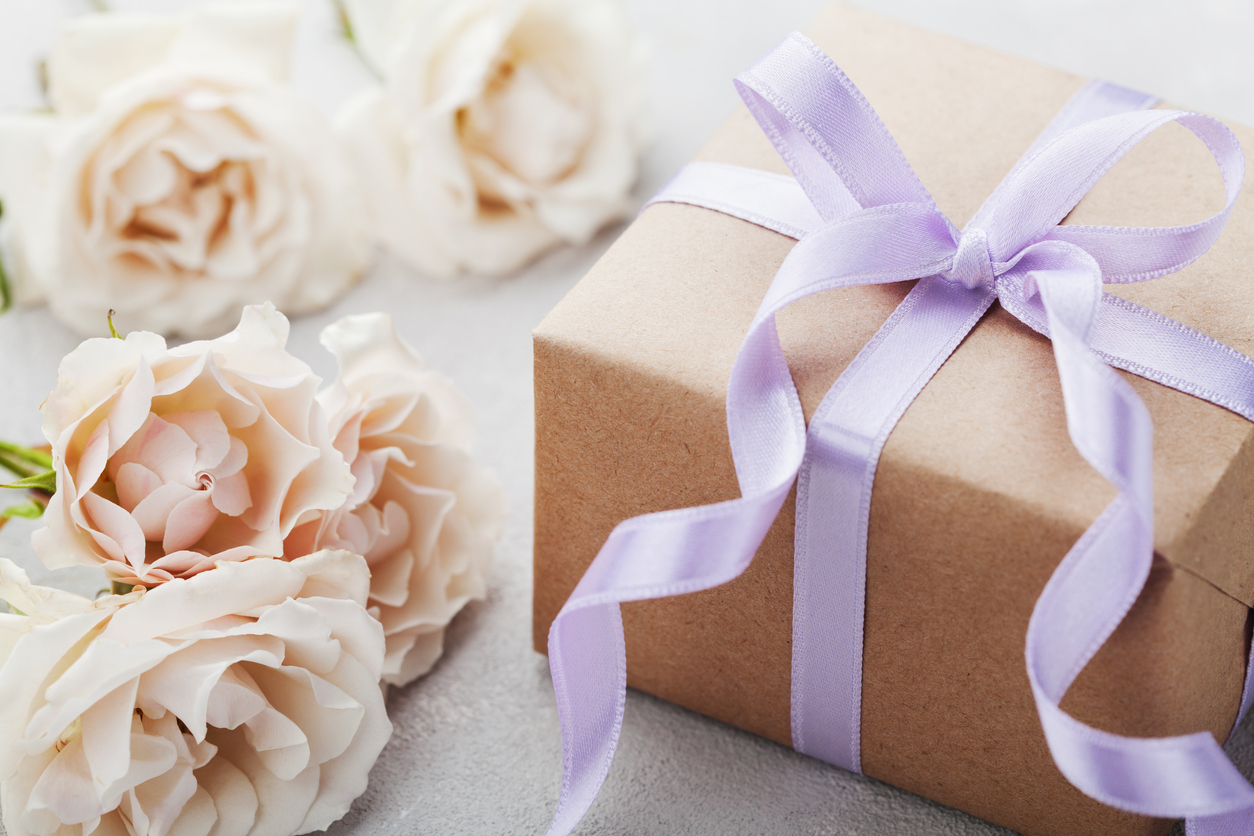 An immediate family member or close friend: £50-£100
If it's your brother or sister tying the knot, you'll probably want to go the extra mile to show them you care. It's typical to spend up to £100 on wedding gifts for close family members; however, this is just a guide.
Your close family members will likely be aware of what you're able to afford, so don't spend beyond what you're comfortable with. After all, you've probably already shelled out for hen dos or stag dos by this point!
If £100 is a little too much, a nice restaurant or hotel voucher to put towards the total cost of a treat for the newlyweds could be a thoughtful idea.
Bridesmaid or groomsman: Around £100
For the bridal party and groomsmen, around £100 is a typical amount to spend on a wedding gift. The happy couple has chosen you to be part of their special day, so you must be close to their hearts.
You could consider stashing £20 or so away each month leading up to the big day, so you won't be left short when the time comes.
It's worth remembering that these prices are just a rough guide. Think about how much of your budget you're willing to spend and go from there – after all, it's the thought that counts!
Most people will just be very happy you're able to attend and celebrate their day, and won't be interested in the amount you're spending on a gift.
*Currency conversion was carried out using Xe.com on 21 April 2023.
Disclaimer: We make every effort to ensure that content is correct at the time of publication. Please note that information published on this website does not constitute financial advice, and we aren't responsible for the content of any external sites.