According to statistics from Financial Fraud Action UK (FFA UK), financial fraud rose by six per cent in the first half of the year.
The total losses include credit and debit cards as well as online and telephone banking and cheques, which totalled just over £325 million from January to June of this year. This is up from nearly £308 million when compared to the same period last year.
Losses from telephone fraud rose to almost £14.5 million, almost double what it was last year. Fraud losses on UK cards totalled nearly £250 million during the first half of the year, an increase of one per cent, although card spending has grown substantially during this period. FFA UK say that this new data highlights the importance of safeguarding your personal and financial information, with fraudsters trying all they can to trick you into handing over your PIN or passwords.
Common scams
You just have to read the news to be aware of the variety of different scams being circulated at the moment. One of the most common is a vishing scam, which sees fraudsters try to trick you into handing over your personal details over the phone.
A fraudster can go about this scam in a number of different ways. They may pretend to be from your bank and tell you that there's something wrong with your account. Commonly, they suggest that you move your money into another account or hand your card over to a courier. Another popular version of this scam sees fraudsters impersonate a reputable source like the council or the Financial Ombudsman as a way to trick victims into handing over their details.
Another trick to look out for is that some fraudsters have been pretending to be reputable loan companies in order to scam victims. A tell-tale sign that a company is not legit is if they ask you to pay an upfront fee to apply for an unsecured loan, to "release" the loan funds to you, or to cover insurance for the loan. Once they hand this over, victims usually never hear from the company again and never receive their loan, so be aware.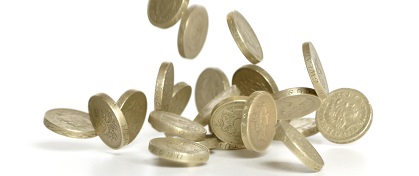 Protect yourself
Although you may think that you're aware of what not to do when it comes to handing over your information, you'd be surprised at how easily you can slip up when believing you're talking to someone legit. So that you're not the latest victim of a scam, take note of the following tips:
If in doubt, don't give it out – your bank, the police, or any reputable organisation will never ask you to divulge your PIN or banking password over the phone. You should never give out sensitive information over the phone, no matter who you're talking to.
Protect your computer – make sure that you have an up-to-date security software installed on your computer. Check your bank's website, as some offer free security software.
Put the phone down – there's no point entertaining unsolicited phone calls, simply end the conversation.
Check the email address – reputable firms tend to have email corporate email addresses – for example ours is @oceanfinance.co.uk. It is unlikely that staff of a real loan company will use Gmail, Yahoo or Hotmail emails for example.
Don't fall for fake ID – we've heard of fraudsters emailing you a scan of their company ID policy to prove they are who they say they are. These are easily forged.
Check with the FCA - To lend in the UK firms must be authorised by the Financial Conduct Authority. Check the register to ensure that the firm is authorised – and also check its list of unauthorised firms to avoid.
Hang up and try again – if you're talking to someone who says they're calling from a reputable source (e.g. you bank or the local council), put the phone down, wait five minutes for the line to clear (it's common for fraudsters to keep the line open) and then call the number you have for your bank or local council.
Shop safely online - make sure that your screen displays a locked padlock and 'https://' when entering in your payment details online.
Don't buy into it – scammers often try to pressure you over the phone into believing all will be lost unless you do what they're telling you to. Take this as a warning sign.
If you shop online often, you can get more tips on how to stay safe whilst surfing the web by reading our guide.
Disclaimer: All information and links are correct at the time of publishing.
BACK TO BLOG HOME