Scamming is fraudulent activity designed to trick victims into parting with their money.
It's been reported that 53% of people over the age of 65 have been targeted, and scams are costing the UK economy £5-10 billion each year.
We take a look at the way fraudsters work, how you can tell if someone is scamming you, and what you can do about it.
What are the tell-tale signs of a scam?
Scammers use a variety of different forms of communication to contact their victims, from emails, letters and phone calls, to dealing in person. If you receive unsolicited contact from a company or individual and you are unsure whether or not they are genuine, ask yourself the following questions:
Do you know who has sent it? It could be a scam if you have never heard from the individual or company before, and they suddenly contact you out of the blue. They may not know your name and simply address correspondence as 'Dear Sir/Madam', 'To the Occupier' or 'Dear customer', for example.
Do they use bad spelling and grammar? This could be a sign that it is not from a legitimate source.
Is the company registered on Companies House? If they aren't registered or only have a PO BOX address, this could be a sign that it's not a legitimate business.
What phone number are they calling you from? Be wary if their only form of contact is a mobile phone number. Most companies have landline numbers.
Does it seem too good to be true? It often is. Depending on the type of scam, fraudsters will try and draw you in using different techniques, such as claiming you have won a big prize, or by offering you some other kind of rewards such as employment, concert tickets or miracle medical cures.
Are they asking for personal details? This is a classic sign that you are being targeted, as scammers need information from you like passwords and bank details to access your funds illegally.
Are they asking you to keep quiet? This could indicate that they are up to no good.
Are they putting pressure on you to transfer money? A bank would not normally force you into acting quickly. Some people get entangled in romance scams, but you need to think: if you have never met the person you are involved with and they are asking you for money, are they genuine?
Do they want you to transfer money using an alternative method? If they ask you to transfer money via vouchers, or through MoneyGram or Western Union for example, instead of using a normal bank account, they could be trying to launder money under the radar.
Are they asking for administration fees? Action Fraud state that they are not aware of any lotteries that request fees to be paid in advance. Similarly, banks don't normally ask for fees to complete a credit application, so you need to be wary if you are asked to send them money to process the request.
Types of scams and how they work
Fraudsters use many different ways to lure their victims in, depending on the type of fraud they are committing. We take a look at some of the main kinds of scams out there in more detail. (Bear in mind that this list is not exhaustive and fraudsters are always coming up with new ways to take advantage of people as technology changes).
If you know how scams work, then you should hopefully be more likely to spot them.
The National Trading Standards Scams Team have an initiative called Friends Against Scams which aims to empower communities to stand up to scams. They run awareness sessions across England, Wales and Northern Ireland. You can find your nearest one on their interactive map.
Competitions and fake lotteries
Be very wary if you are contacted by someone saying you have won a competition that you have not even entered into. They often say they need your bank details to transfer you the prize money, but this is so they can take money out of your account, rather than put money into it.
Also be cautious if they ask you to call a premium rate number to claim a prize, as this can leave you with an expensive phone bill and no prize at the end of it.
Romance scams
Romance scams usually occur on internet forums and dating websites. Scammers gradually build up fake relationships by gaining the trust of their victims through fake profiles, before requesting large sums of money. This is known as 'catfishing'.
They will usually put pressure on their victims to transfer them funds, by pulling at their victim's heartstrings with pretend sob stories, claiming they need money urgently to fund an emergency situation.
Don't let them force you into giving them money and don't click on any links they send you via email, which they could use to obtain money from your bank account.
Other giveaways include inconsistencies in their story, asking you for lots of personal information, using poor grammar when they claim to be a native speaker, and only using professional photographs on their profile.
Check the authenticity of their profile picture if you are not sure. You could also cross-reference the photos they put up on the dating website against photos on their social media profiles (e.g. on Facebook and Instagram) to see if they match up.
If they are asking you for money and you feel the relationship is moving too quickly when you have never met them face to face, this could be an indication that they are not genuine.
It could be embarrassing and hard to come to terms with if you are a victim of a romance scam, as you may feel you have built up a relationship with this person. However, if you are unsure of their intentions, take a step back and don't be pressured into giving them money.
Doorstep scams
Doorstep scams can include rogue traders, fake charities and surveys. They are often aimed at old or vulnerable people.
Rogue traders often claim they can fix a problem (like repairing a roof which might not even need fixing). These scammers usually have little or no experience in the trade they claim to represent, and often overcharge their victims who are unaware they are being taken for a ride.
If you are not expecting someone, be cautious and don't give them any of your personal details. Always ask for ID, but be mindful that rogue traders may use fake identification.
Some fraudsters use tricks like asking to use your phone or toilet. Only let people into your home that you have invited beforehand. Don't let them pressure you into anything and if you feel threatened, call the police on 999.
Banking scams
Some scammers try and imitate banks to get money out of people. This could be by phone (known as 'vishing'), in the post or by email or text. Check out our article which breaks down the details for 6 common bank scams. Be aware that fraudsters can create mock websites to look like official bank websites. They can also use a method called 'spoofing' to deliberately change their Caller ID to look like an official number from the bank.
The FCA advise that you should never give out your banking information unless you are certain that you are dealing with your bank. If you are unsure, hang up and call the bank back on an official phone number from their website or a letter you have to hand.
Financial investments
If you are contacted out of the blue by someone offering you a once in a lifetime investment opportunity which seems too good to be true, it probably is.
Some criminals will go to great lengths to convince their victims that they are from a valid company, by creating mock websites and reading material. When in reality, the company doesn't exist.
If you are unsure, you could answer this questionnaire set out by the Financial Conduct Authority to see if you have been targeted by a financial scam. You can also check the list of unauthorised financial firms and individuals that have been identified by the FCA.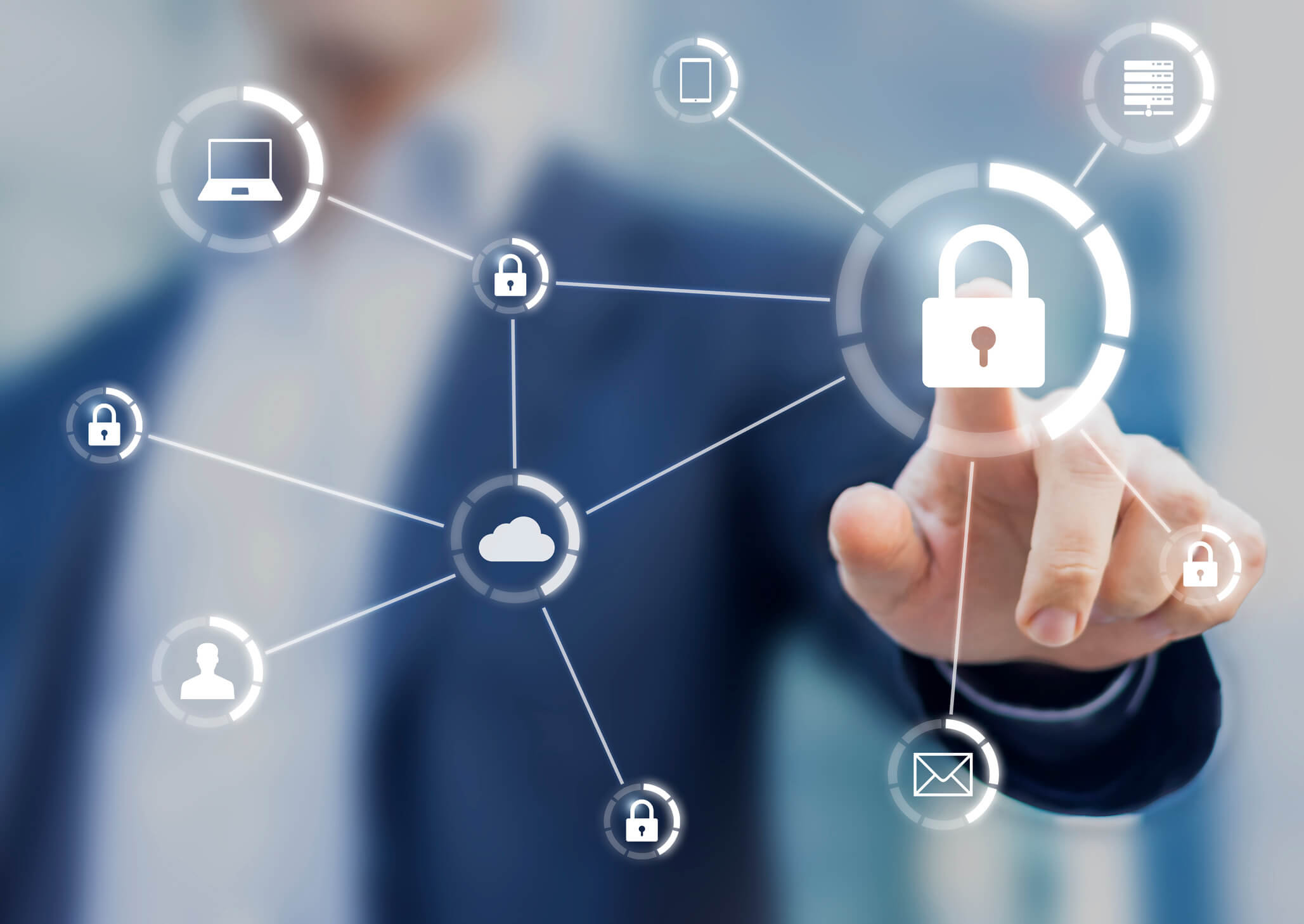 Phishing
This is carried out by cyber criminals sending out electronic communication to fish for personal information from their victims, such as bank details and security passwords.
The communication they distribute is designed to lure their recipients in. For example, they might send emails out asking you to click on a link or attachment, which secretly installs malicious software onto their device to collect data for fraudulent purposes. They are also infiltrating social media sites, inviting people to click on their links advertising special offers etc.
It can be difficult to identify a dodgy email from a genuine one, as fraudsters can make them look very professional. Remember the questions above, such as do you know who sent the communication? Was it unexpected? Are there any spelling or grammar errors? Is there an urgent call to action?
You can also check email addresses; if it doesn't look like it connects to the website they are saying they are from then, chances are, it's a scam. You may receive an email claiming to give a lottery win, for example, but check the email address matches up with the actual lottery website.
If you are still unsure whether something might be a scam, why not check out the Citizens Advice website, which has an online questionnaire you can fill in to give you a better idea.
HMRC phishing emails
If you ever receive an email or text claiming to be from HMRC, it is likely to be a scam, as HMRC never contact people in this way. Don't open any emails or texts like this, or click on any links you receive regarding tax rebates or refunds.
HMRC have provided an example of a fake email purporting to be sent from them. One giveaway is that it addresses the recipient as 'Dear Taxpayer' instead of using their actual name. If HMRC was to contact someone about their taxes they would have their full name on record.
On their website, HMRC also warn about being vigilant against bogus phone calls and social media posts. If you notice any suspicious correspondence, they advise you to forward it on to [email protected]. To report text messages, it's best to forward them on to 60599 then delete them.
Key dos & don'ts
Don't:
Don't respond to someone you think is trying to scam you (otherwise it will validate your contact details and you are likely to receive more contact in the future).
Give out any bank or personal details over the phone if they have called you.
Write your passwords, PINS or account details down.
Don't feel pressured into giving someone money or information about yourself.
Don't click on suspicious links or URLs.
Dos:
Check the business address on Companies House to see if it is registered.
Check the number they are calling from.
Check the email address. A legitimate business would not normally email you from Gmail, Yahoo or Hotmail email addresses for example.
Delete any unsolicited emails or texts that look unofficial.
Regularly update antivirus software on your computer.
Always log out of your online bank account, especially if you've accessed it over a public computer or Wi-Fi connection.
Make sure you use strong passwords. See this article for tips.
Use different passwords for different websites.
Check your bank account and credit card statements regularly for any unusual activity that you don't recognise.
Check your credit file regularly for entries you don't recognise.
Request a 'no cold callers' sign from your local council.
Trust your gut instinct. If you're suspicious, play it safe.
How do I report a scam?
Did you know that only 5% of scams are actually reported? Once you have been scammed, you become more likely to be targeted again. According to Action Fraud, fraudsters will often share information about their victims. So it's important to report any scams that you come across to prevent further crimes from being committed.
If you have transferred money to a fraudster in the last 24 hours, contact your local police on 101. If you feel threatened, call 999.
Contact your bank or credit card provider if you think your bank account or credit card has been compromised, or you have been contacted by someone purporting to be working at the bank. If it involves financial services, you can also report it to the Financial Conduct Authority (FCA).
You can also get free support from Citizens Advice about a range of different types of scams. They can also point you in the right direction to help get your money back. If you report a scam to them, they will forward the information on to Trading Standards who will decide whether they need to take any further action.
To increase the likelihood that the fraudsters will be caught, it's best to report them to more than one organisation. Action Fraud (0300 123 2040) is the UK's national reporting centre for fraud. You can report incidents to them and find out about the latest scams doing the rounds on their website or over the phone.
If you need emotional support for overcoming the effects of being a scam victim, consider getting in touch with a charity like Victim Support, The Samaritans or Age UK.
Want information on how to avoid loan scams, why not check out this article?
Disclaimer: All information and links are correct at the time of publishing.
BACK TO BLOG HOME