Cycling improves your health, helps the environment and can save you lots of money on petrol. Right now it's being encouraged more than ever, as an alternative to public transport.
If you want to cycle to work, but your old bike is past it and you can't afford a new one, the Cycle to Work Scheme could be right up your street.
How does the Cycle to Work Scheme work?
Bikes can be expensive, easily running into hundreds of pounds. The Cycle to Work Scheme makes cycling more affordable for employees who need a bike straight away, but can't afford one upfront. On top of a new bike, you can use the scheme to pay for cycling parts and safety accessories.
You're effectively hiring a brand-new bike, without paying anything upfront. Another benefit is you save on income tax and national insurance (more on that below). Plus, your repayments are interest-free and are usually spread over 12 months, making them more manageable.
To get started, your employer needs to join the scheme and pay for a bike on your behalf. Then you pay your employer back through 'salary sacrifice'. This means payments will automatically be deducted from your salary, before tax.
Do you need to use the bike for commuting?
Yes, but not just for commuting. The Department of Transport advises that you must use the bike for commuting at least 50% of the time. So what you do with the other 50% of the time is up to you! You could use it for leisure rides on the weekend.
How do you save on a Cycle to Work Scheme?
Normally when you buy a bike, you have to pay the full price including tax. But when you're on the Cycle to Work Scheme, you actually pay less income tax and national insurance, so you end up saving money.
This is because the payments are deducted from your salary before tax is applied. These payments lower your salary. In turn, your tax and national insurance contributions are also lowered.
The amount of money you save depends on a number of factors, including the price of the bike and the income tax bracket you fall into, for example. You could try this savings calculator to get an estimate of the savings you could make.
Be aware that the reduction in your salary could affect your eligibility for certain state benefits. Plus, your salary is not allowed to dip below the National Minimum Wage. It's best to check if this scheme will affect you before you go ahead.
How do you sign up?
To join the scheme, just follow these simple steps:
Contact your employer (make sure they're signed up to a provider)
Choose a bike (from a participating retailer)
Apply for the scheme online
Get your employer's approval
Cycle off on your new bike!
Who are the main scheme providers?
There are lots of providers in the UK, including:
The provider your employer registers with will have an impact on the bikes available to you. Each provider will show a list of participating bike shops on their website.
Is there a limit on a Cycle to Work Scheme?
No. There used to be a limit of £1,000, but the Department for Transport has changed the rules. Now, you can pick whatever bike you like (subject to your provider and employer's approval). You could even use the scheme to get an e-bike, to save both energy and time. Just remember the more expensive the bike, the larger your salary sacrifice will be.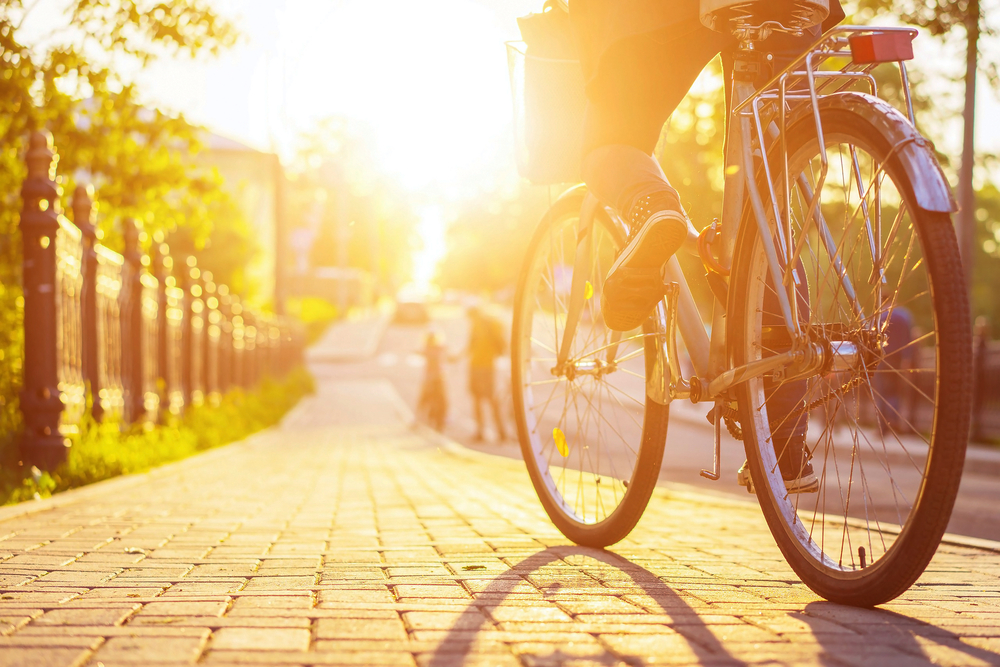 Can I get a bike for someone else with this scheme?
No, you can only use the scheme to get a bike for yourself. Although you can get two bikes, if you use them both on your own commute.
What happens at the end of the scheme?
Whilst you're maintaining your salary sacrifice contributions, you are hiring your bike out. When the hire period ends, you can either choose to:
return the bike at no extra cost
extend the agreement
or buy the bike to assume ownership
If you're interested in owning the bike in the future, it might be worth comparing the savings you'd make over the course of the scheme, with the cost of buying the bike at the end. Check the terms and conditions of the agreement for more information. They may vary depending on your scheme provider and employer.
What if I leave my job before the end of the scheme?
If you leave your job for any reason during the scheme, your employer could seek compensation from you, or potentially ask for the bike back.
How does my employer benefit?
You might wonder what's in it for your employer? Well, the scheme can save them money on National Insurance Contributions too, and it can increase staff productivity - a healthy employee is a happy employee, so it's win-win.
Disclaimer: We make every effort to ensure that content is correct at the time of publication. Please note that information published on this website does not constitute financial advice, and we aren't responsible for the content of any external sites.