Research reveals that Brits save up to £3.2k by dating virtually – but would we keep it this way?
Zoom dinner dates, Tinder swiping, having an online Netflix night-in – virtual dating is the only way to find new relationships in lockdown. While dating in the pandemic is difficult, it can save you money. We crunched the numbers to uncover the exact savings, plus surveyed 1,000 Brits to see if money matters when it comes to lockdown love.
Finding a date online costs up to £139 per year
We compared the cost of 20 popular dating sites and apps and found that the average cost of an online dating subscription is £139 per year. That's if you use just one. Pre-pandemic, 45% of the UK were using Match.com and Plenty of Fish, with 40% on Tinder, according to Statista research.
If you have multiple subscriptions, the average cost would be even higher – it could be up to £417 a year, on average, if you use three dating apps or sites. With the average number of daily messages sent on dating sites increasing by up to 30% in the first lockdown, it would be no surprise to find that our number of subscriptions have increased too, while we look for love online.
Brits can save up to £3,224 a year with virtual dating
Pre-pandemic, single Brits went on an average of 13 dates per year, according to a 2019 study. We priced up the average date to reveal that wooing your potential partner could set you back up to £300, including theatre tickets, a new outfit, dinner, drinks and a taxi home. If you used to go all-out on your dates, you could have spent up to a huge £3,900 per year.
Even if you opted for a less lavish date to the cinema over the theatre, it could still cost £178 for one evening, also including a new outfit, dinner, drinks and transport, which is up to £2,314 annually.
Now we're in lockdown, our regular dating lives have been put on hold with only virtual options available, although they're much cheaper than the real thing. By swapping your usual in-person dates for virtual alternatives, you could spend a lot less – £51.99 to stream a new film in both you and your date's homes, dinner, drinks and half a new outfit, since only half of you is visible on screen. That's a total of £675.87 if you date 13 times a year, saving up to £3,224.13 by dating virtually.
How much we spend on dating: then vs. now
We analysed the cost of living figures from Expatisan and Numbeo to uncover exactly how much we used to spend on dating. Then, we compared it to how much we're likely to spend on a virtual alternative today to reveal how much your lockdown date might cost.
| | | |
| --- | --- | --- |
| Real-life Date Cost | Virtual Alternative & Cost | Amount Saved |
| Theatre tickets - £140 | Hamilton on Disney+ - £5.99 | +£134.01 |
| Restaurant meal - £57 | Dine-in supermarket meal - £10 | +£47 |
| New outfit - £52 | New top - £26 (half an outfit) | +£26 |
| Four cocktails - £36 | Premixed supermarket cocktails - £6 | +£30 |
| Cinema tickets - £18 | New releases on Netflix (2 screens) - £9.99 | +£8.01 |
| Taxi home (10k) - £15 | Not required | +£15 |
| Total - up to £300 | Total - up to £51.99 | Total - up to +£248.01 |
Depending on how much you planned on spending on your date, there are huge savings to be made by going virtual - up to £248.01 per date, if you used to splash out, pre-pandemic.
But money doesn't matter for 2/3 Brits desperate to get back to dating in person
Even though we can save up to £3.2k a year by virtual dating, it seems that we're happy to pay the price for real romance.
We asked the UK how they would prefer to date when the pandemic is over and almost 2 in 3 (64.4%) revealed that they are eager to get back the physical dating scene. Only 1 in 12 (8.3%) would want to continue virtual dates, even though it's a much cheaper alternative. Some Brits are considering a mix of both real and online dating after the pandemic - around 1 in 3 (27.3%).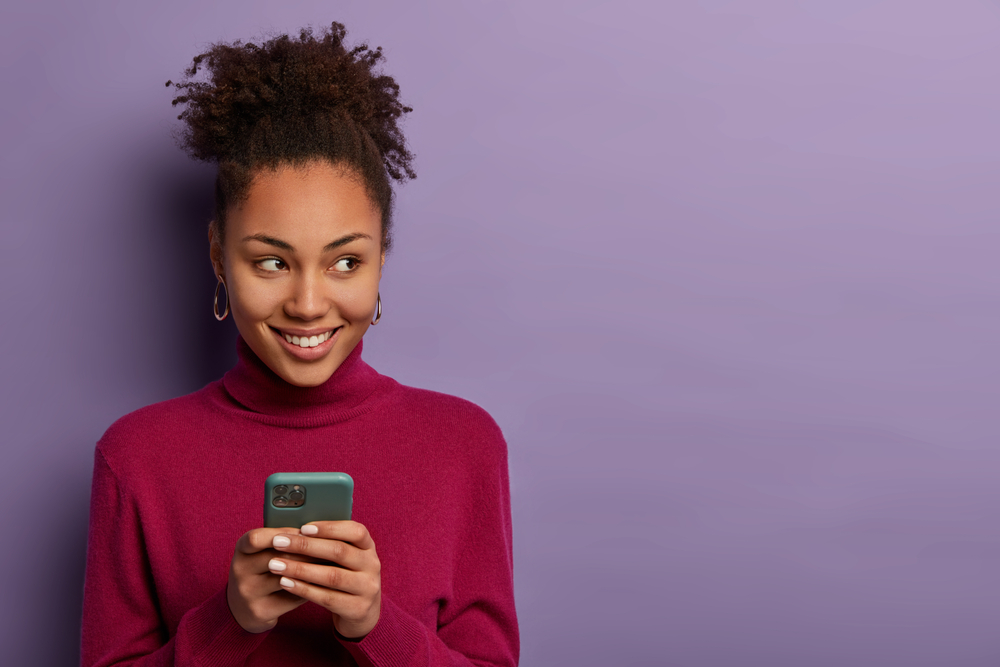 Only 20% of Brits care about the cost of real-life dates
Our survey also uncovered that the cost of real-life dating is the least of our worries and that there are more important benefits of going virtual, at least for our love lives.
We asked what our favourite part about virtual dating is and discovered that 2 in 5 (42%) care about ending dates quickly over saving money. Just 20% care about the cost of dating itself, as 15% admit they're glad they no longer spend money on dinners and drinks, and 5% are happy to stop splashing the cash on a new outfit.
The UK's favourite benefits of virtual dating
Easier to end the date if it's not going well - 42%
Not as risky - 27%
Spend less money on dinners and drinks - 15%
Not as committal - 13%
Spend less time getting ready - 9%
Spend less money on clothes and beauty - 5%
1,000 UK respondents surveyed in Q1 2021. Figures rounded for clarity. Respondents could pick multiple answers. 8% of responses are not applicable.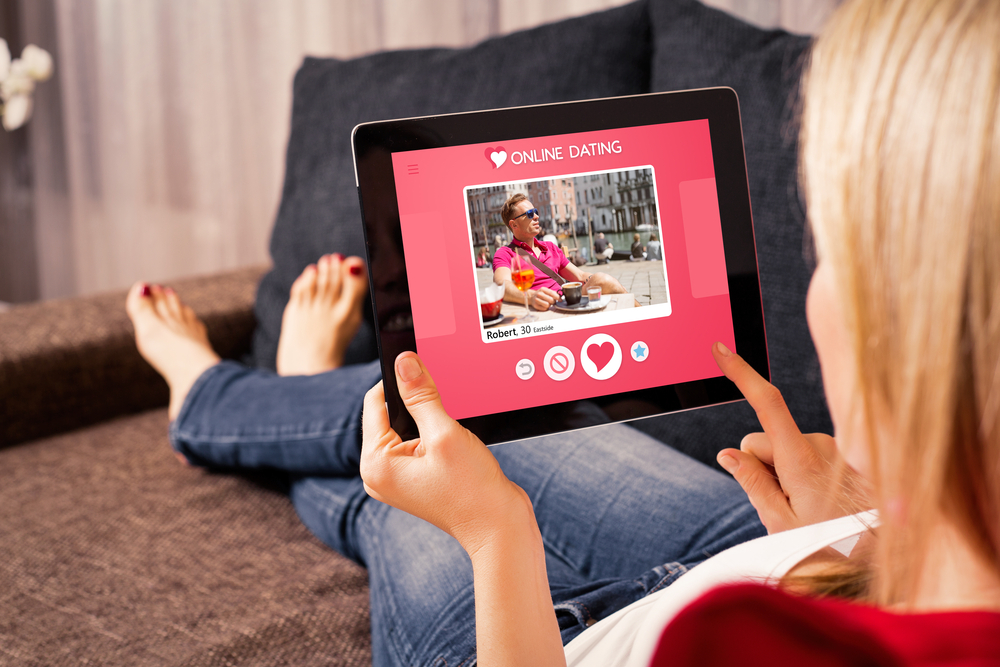 Romance is now restricted by our imagination, not our wallets, says relationships expert
We spoke to Dr Jacqui Gabb, Chief Relationships Officer at Paired couples app to explain how you can go from virtual dating to love. She says, 'In the first UK lockdown, the Match group reported a 30% rise in the number of messages sent via their platforms. The desire to find a partner has increased over the lockdown periods as people reach out and try to find 'the one'. But how do couples get from online chat to lockdown love?
'The inability to immediately meet up in person is requiring online daters to get creative and find new ways to connect with each other across the ether. Fortunately, in our 'Enduring Love' study, we found that everyday interactions were far more appreciated by couples than grandiose gestures.
'Date nights are remote, but this does not make them distant. Zoom dates are facilitating nights at the opera, trips overseas, explorations and escapism. Candlelit dinners may be more Deliveroo than fine dining, but this does not debar romance. Flights of fantasy are now contained by couples' imaginations rather than their wallets.'
8 top tips for virtual lockdown dating
If you want to keep the spark alive in lockdown, relationship expert Dr Jacqui Gabb from Paired continues with top tips for virtual lockdown dating.
Connect with each other on a regular basis and remember to express your feelings
Make memories that will take you forward as you step out of lockdown
Establish a weekly 'date night' when you can bring romance and desire to the table
Talk about your futures together and imagine what's on your relationship horizon
Send 'good morning' and 'good night' messages which serve to establish a living connection
Share vision and dream boards to see if you share similar ambitions for the future
Post thoughtful gifts to brighten up an otherwise drab and lonely day
Try flirty texting to explore any desires that might feel hard to broach in person
'I shared my blind dates on Instagram Live' - a real life story of lockdown love
Urszula M, 26, shares her story of dating in lockdown, saying, 'In March 2020, I felt very lonely. It was only the beginning of lockdown. All of my friends were in relationships and quarantining with their significant others.
'At the time, I was on dating apps and swiping. I matched with a couple of people and I turned to virtual dating to meet my matches. This was the best way to connect, be social, and really get to know someone you can potentially date. There was no difficult effort to put in and was quite easy to do just from the comfort of your home.
'My matches were wonderful, but I never felt a strong connection. There was always the physical aspect missing. I started to share my blind dates on Instagram Live with the help of a dating expert, who would help both of us realise what areas we can work on for self improvement. At the end of the day, I would say my overall experience was wonderful. I am lucky enough that today I am in a relationship with someone who I met virtually through dating app Bumble.'
Find more financial tips and advice in the Ocean Finance blog, like ways to save this Lent.
Disclaimer: We make every effort to ensure that content is correct at the time of publication. Please note that information published on this website does not constitute financial advice, and we aren't responsible for the content of any external sites.