You may have heard that extra bedrooms can add value to your property. So, is it worth investing in dividing walls?
If you have the space to work with, dividing walls are a great way to increase the number of rooms in your home. You can add more bedrooms without paying a small fortune to convert the loft, for example.
In this blog we'll explore how you can boost the value of your home and appeal to potential buyers with this smart home improvement tip.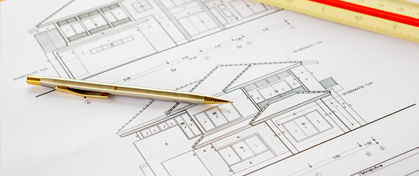 Plan the layout
Adding rooms to your property could increase the sale price of your home. But according to research by ratedpeople.com, bigger rooms can help to sway buyers shopping for a new home. So you need to decide whether a large space will make a better impression than an extra bedroom.
When redesigning the interior of your home, keep in mind the benefits of a light and airy property. A well designed and spacious home can strike the right note with buyers, while small and dingy rooms are likely to put them off.
So if you're thinking of increasing your home from three bedrooms to four, there are a few things to consider before dragging your tools out.
Speak to a local estate agent or check on Zoopla and Rightmove first to gauge house prices in your area - and whether the ones with extra bedrooms sell for more.
Why not also ask a professional to take a look? This way you can make sure you're maximising the space to its full potential.
Does it make sense?
There's no point in building dividing walls if it isn't practical and will actually hamper the flow of your current property. You need to consider carefully whether the new rooms you create with dividing walls will be useful and easily accessible.
If you create two bedrooms out of one large one but the only way to access one room is through the other, that's not very practical. It might even put buyers off, which is why it's so important to plan the layout first. Don't be afraid to ditch your plans if it appears that the new rooms won't work well.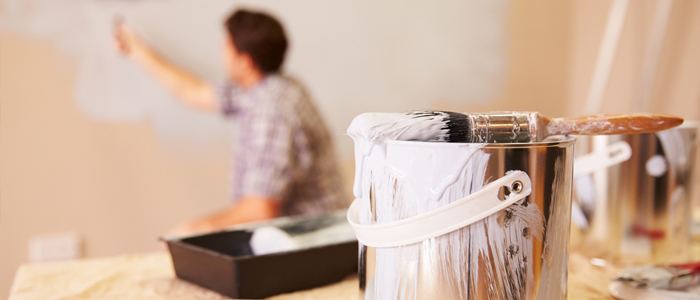 Build dividing walls
If you decide to go ahead and add walls to your property, take care not to leave yourself with small and useless spaces. Keep in mind that light and spacious rooms are a key selling point and can be just as important to buyers as extra bedrooms.
And if you do put up dividing walls upstairs, you could consider an open plan ground floor. You may be surprised at how roomy and airy your home feels if you do this.
Do you need permission?
The great thing about sprucing-up your home's interior is it can be less time consuming and costly than building an extension, as planning permission is generally not needed. Of course, it depends on what work the design involves.
If you're planning to remove walls that are part of the structure of the house, planning consent may be needed and it will cost a lot more. It's worth seeking advice from a building surveyor or structural engineer if you are making drastic changes to avoid any costly damage.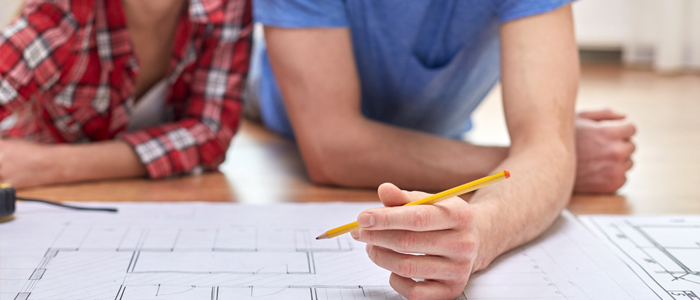 Room dividers
There are many quirky ideas that can breathe new life into your home. Room dividers are a cost saving way to create separate spaces in your home without the need to add walls. Simple changes like this can add privacy to certain areas of your home. They can change the overall feel of your property for minimal cost compared to a loft or basement conversion.
In smaller areas, a great trick is to add a mirrored feature to give the illusion of a bigger and brighter room. Depending on the design you choose, dividers can create a 'homely' and cosy feeling.
If space is tight
If space is a little tight when redeveloping your home, explore all of your options. It's worth seeing if you can solve this problem, as a less cramped space will appeal more to buyers.
Sliding doors, built-in storage areas or roof lights can make a small room less cluttered, lighter and airier. Even better, these are fairly straightforward changes.
So, if you're looking for ways to impress buyers, dividing walls could help to create more rooms. Just be sure that the rest of your home is as light and airy as possible to balance this out and it could tick all a buyer's boxes.
Disclaimer: We make every effort to ensure that content is correct at the time of publication. Please note that information published on this website does not constitute financial advice, and we aren't responsible for the content of any external sites.