For most people, their job is the key source of income, the financial lifeblood that keeps them going. Which makes it frustrating when being at work results in spending additional money.
Some of the outlay is essential, such as transport, with other areas less so, like those lunch break shopping sprees. Bad habits at work make us spend more than we need to, eating into our hard-earned wages.
The good news is, it doesn't have to be that way. Like any form of overspending, there are alternatives. With the right application, you can spend less during your working week - making your salary go further.
Here are 10 ways to cut down costs whilst at work.
1 - Share transport
If travelling by car is either the only or most cost-efficient way of getting to work, then look into carpooling. Are there people in your workplace you can share with?
Depending on how many of you travel together in a car, you can reduce your costs by 50-75% if you take it in turns. It'll also mean you put less punishing miles on the clock in your own car. Don't worry if nobody lives near you, there may be people elsewhere within your business you can travel with, or you could look at a carpooling scheme like Faxi. You might even make some new friends.
2 - Walk, cycle or run to work
Better yet, can you transfer your travel into exercise? Walking, running or riding a bike to work will burn calories instead of cash, proving to be a much more cost-effective commute than taking your car.
Make sure you have the right equipment for doing so. This could be anything from a good rain jacket to a sturdy enough bicycle. Whatever you get doesn't have to be top of the range, but it does need to be functional enough to deliver what you need.
Try to keep the costs down, at least till you know you can commit to them and get your money's worth. There's no point in shelling out a few hundred quid for a bike, for example, if you decide cycling is not for you.
Want to trim your waistline but fatten your bank balance? Check out five ways to get fit on a budget.
3 - Buy a longer public transport pass
Use public transport? Chances are if you buy a pass with a longer duration you'll save more. You'll also receive a bigger discount for annual purchases if you can afford to stump up all at once.
Remember, you can use transport passes outside of work, saving you money on weekend and evening travel too.
Also, check if there are alternative ways to make it cheaper. Can you do part of your journey on any free inter-city buses? And look into cheaper forms of transport - even if they take a little longer. An extra 10 minutes on a bus each morning instead of a train could save you a large amount in the long-run.
4 - Suggest a fairer policy for birthdays and other gifts
A recent study found that we spend close to £2,000 a year whilst working in an office. One of the key complaints was around feeling pressured into forking out for others. These expenses included birthday gifts, leaving presents or charity contributions. In total, they worked out that colleague contributions amounted to just shy of a whopping £650 annually.
Whilst you can always opt-out of these, it might be better to have a bigger conversation with your colleagues about an agreeable policy for everyone. Could you restrict birthday presents to milestone celebrations instead? And could charity donations be anonymous cash pots so nobody feels pressured to donate?
Having an honest conversation with your team should allow for a fairer situation where everyone feels comfortable - and the costs don't mount up.
5 - Bring in your own lunch
The office canteen can be a convenient way of grabbing a meal, but unless it's free or heavily subsidised, the likelihood is that it costs you more than the alternatives. And eating out at lunch? That very rarely will be cheap.
Cut down those costs by bringing in your food. Make extra when cooking your evening meal, then use leftovers for lunch the next day (or freeze for another day). You'll save time as well as money if you make enough for three or four in one batch.
Prepping salads at home, or making your sandwiches, are also cheaper than store-bought alternatives. And to add to the savings, if you're making five extra meals per week from home, bulk purchases of your ingredients will also be cheaper than buying smaller batches.
Fancy budget eating alongside a health kick? Check out 10 ways to eat well on a budget.
6 - Drink water
Whether it's a caffeine kick or a juice, your drink of choice can be expensive. Tap water isn't.
Try replacing your desktop drink with a glass of water. If you have a portable bottle, you can take that with you for your lunch as well. Even if your drinks in work are free, water is the healthiest way to quench your thirst, with a loose recommendation of 2 litres a day a good level to aim for.
7 - Be smart about snacks
Find yourself needing a mid-afternoon pick-me-up? Whether nipping out to a shop or raiding the vending machine, even spending an extra £1 a day soon adds up to £5 a week. Working a five day week with your statutory holiday allowance means you'll spend approximately 233 days a year at work - which is £233 a year on snacks at this rate.
You'll save money if you bring in your own; especially if you buy multipacks in a supermarket and then stash a week's worth in your desk drawers. And if your employer provides fresh fruit why not plump for that instead?
8 - Stop spending on your lunch
An hour away from your desk is great sanctitude, but it can lead you down the route of spending money. As well as buying your lunch, nipping into shops for a browse or scanning online retailers are sure-fire ways to shell out even more of your wages.
Can you use the time to read or exercise instead? And if you must browse, try leaving items on your wishlist or in your basket for a few days until you decide whether they're essential. Likewise with anything you spot in the shops.
Try to recognise why you are spending. Tough meetings or office confrontations can lead us to retail therapy, but it's very rarely a positive way to deal with these pressures. You should look to find more effective, and cheaper, ways of tackling these issues.
9 - Make the most of your perks
As well as a salary, many jobs come with added perks. If you work in the entertainment industry, it could be free entrance to events. Other employers may offer generous pensions or childcare contributions. Whatever they are, find them out and make the most of them.
Be creative about how you can make these work to your advantage too. If there's a free or subsidised gym, then it's an obvious idea to use that to get fit. But if you get your meals paid for when meeting clients or staying away, try to do more of this to cut down on your food and drink bills.
Whilst it's important to always stay within any fair use guidelines and your employer's rules, chances are these perks are designed to keep you happy, so embrace them. You could even speak to your manager about a rewards scheme as well - it might be easier than asking for a payrise!
10 - Use the office to shower
Now nobody wants to stand next to someone with poor hygiene first thing on their commute, but if your work has a shower then use it. Not only will it save you money on your utility bills, but leaving earlier could save you time on your commute. That could even translate to saving money; you can avoid burning fuel in your car when stuck in traffic.
It doesn't have to only be at the start of the day when you capitalise on this. Doing something after work? If you need to freshen up, do so in the office rather than an unnecessary trip home first. That will help you save time as well as money, and we all need more of that.
In debt? Could you use the money you save at work to help you get out of it? If so try 10 ways to get out of debt faster.
Disclaimer: All information and links are correct at the time of publishing.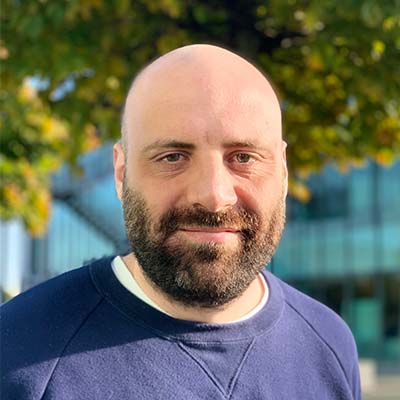 By Jimmy Coultas
Back to blog home