Have you ever dreamt of escaping the rat race and setting up a business that you run from the comfort of your own home?
It's a dream many of us share, but there are a few things you need to be aware of first.
The most important of these is that you'll need to let your mortgage provider and insurer know of your intentions. But how will your mortgage and insurance be affected?
Cottage industry
Remote working technology like home computers, video conferencing and Wi-Fi has made it easier than ever to work from home – but having the odd day away from the office in favour of working on the sofa is very different to setting up an actual business at the place where you live.
Unsurprisingly, commercial mortgages are more expensive than residential mortgages as there's a greater perceived risk to the lender – the owners of the business could go bankrupt, for example. But then there's a big difference between converting half of your house into a restaurant, and registering your home address as the premises of your graphic design company. While the latter venture will probably see you working on a computer in one room of the property and welcoming the odd client, the former would mean installing a commercial kitchen, hiring staff and significantly increasing the wear and tear on your home.
However, your mortgage provider will take this into account. Often, whether or not you need a commercial mortgage is determined by how much of your home will be used for business purposes. If you will only be working in one room of your house, it's unlikely your mortgage will be affected – but you should still contact your lender to make them aware.
Under cover
While your mortgage may not need to change, your insurance cover almost certainly will. It's easy to see why – the wear and tear to your home may increase, as might the fire risk, and it's likely you could have expensive equipment stored at your address to help you with your work.
Interestingly, it's impossible to say how much your home and contents insurance payments will change once you start working from home – or even whether it will go up or down. It all depends on how your insurer looks at it – they may decide the fact you'll be spending more time there reduces the burglary risk to your property, or they may figure that having expensive equipment on site increases this risk.
Whatever business you have planned, it's vital that you let your insurer know before you go ahead with anything. If you don't and you need to make a claim, it may get rejected and leave you out of pocket – at a time when every penny counts.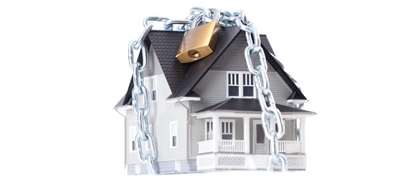 Added protection
In addition to your home and contents insurance, you may need to take out additional policies depending on the nature of your business. For instance, if you're turning your front room into a hairdressing salon, you'll need public liability insurance if you want to invite in members of the public to get their hair spruced. And if you're planning to hire staff to support you in your work, you'll need employer's liability insurance.
These will cover you if any claims are made against you by someone who falls ill or is injured while in your business premises. If successful, these claims can be incredibly costly.
Savings to be had
It wouldn't be surprising if the thought of your mortgage and insurance payments potentially increasing, in addition to having to take out more insurance policies, make you abandon your home business dream altogether. But actually, there's lots of savings to be made that could help you cover these costs.
For one, you won't have to commute somewhere every day. Travel costs quickly mount up and by working from home you'll reduce these to zero. And if you're self-employed and mainly work from home, you may find there's other savings to be made, such as claiming back tax paid on things connected to your work like your phone bill, or the gas used to heat your property during business hours. You can find out more about this here.
As you can see, there are plenty of benefits to working for yourself. Maybe this year's the year your dreams will become a reality.
Disclaimer: We make every effort to ensure that content is correct at the time of publication. Please note that information published on this website does not constitute financial advice, and we aren't responsible for the content of any external sites.