Say goodbye to that commute to and from the office, escape the rat race and have an adventure – sounds pretty exciting, right?
Well converting your home into a bed and breakfast could provide you with all that and more.
However, there's plenty to consider if you do take this leap. Find out what you need to know about turning your home into a B&B below.
Get permission
First things first, you'll need to speak to your mortgage provider. There's a chance you'll need to switch from a residential to a commercial mortgage because you'll be running your home as a business, so it's a good idea to clarify this early.
You'll also need to consider your insurance. While you may not need to amend your home and contents policy, you should consider additional cover, such as public liability insurance, to protect yourself in the event that a guest makes a claim against you.
Another case where you might need to get special permissions in order to realise your dream of running a B&B from home is if you'll need to extend your property in order to create the space you require. You can find out whether the work you have planned requires planning permission here.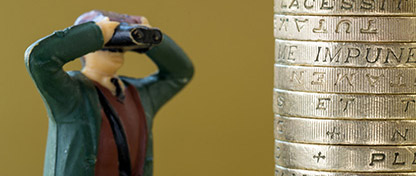 The profit
Making a success of your new business venture may take time. If you're lucky, you'll impress your guests so much they return time and again, so you'll always be able to rely on that income. However, be prepared for your business to take a while to get going.
Because of this, you need to ask yourself where the money will come from to cover your mortgage, bills and other living costs. If you'll be running the business with your partner and they plan to keep on working, their income could help you make ends meet – but you'll need to be prepared to manage the bed and breakfast on your own while they're at the office. And if you both plan to leave behind your day jobs, it's worth having savings to tide you over while you wait for business to boom.
The bed
You know those days where you're not feeling your best, you're tired and you can't be bothered to make the bed or do those household chores that have been hanging over you? Well if you have guests staying you don't have this option. In the days of holidaymakers sharing their experiences online with other potential customers, you need to do your very best to make a good impression. That means ironed sheets and fresh bedding and towels for each new customer.
If the bedrooms you provide are unclean, the décor faded and chipped or the appliances faulty, you are unlikely to get a five-star review. That's why it's vital that you keep on top of household chores so that your home always looks fresh and inviting.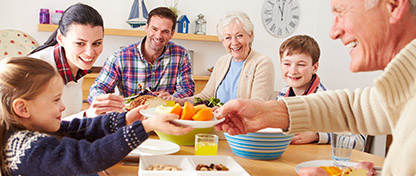 The breakfast
Unless you're willing to fork out and pay a professional chef, you'll need to have at least a passing flair for cooking. Many people staying at your B&B will view it as a treat to themselves, but that treat could go sour if the breakfast is inedible.
In addition to being able to cook a tasty breakfast, you'll need to make sure you comply with certain regulations before you start serving food to guests. Your kitchen must comply with current fire safety regulations and you'll also need to have a current gas safety certificate to prove your appliances are in a safe working order.
Finally, because you'll be preparing and serving food to customers, you'll need to follow strict guidelines on labelling, suppliers, temperature control and much more. You will also need to register with the nearest environmental health department and prepare for a visit from one of their inspectors.
The promotion
If you're proud of the service you offer, you could encourage guests to leave reviews on sites like TripAdvisor, as this may help drum up new business. Many guests are now only too happy to help promote (good) accommodation providers with other would-be holidaymakers and this can be a great way of getting your business's name out there. You should also start up a business profile on the various social networks so that you can promote your B&B that way too.
Another idea is to share your B&B's details with the local tourist board and any online hotel portals so that people can find you. You could also sign up to a site like airbnb, which is aimed at business travellers and holidaymakers looking for a home away from home.
Starting up a B&B in your home can be stressful and there's lots to consider before you decide whether it's the right move for you. Should you decide it is, we wish you luck on your new adventure!
Disclaimer: We make every effort to ensure that content is correct at the time of publication. Please note that information published on this website does not constitute financial advice, and we aren't responsible for the content of any external sites.