Are you caught in a catch-22? You want to take out credit, but your thin credit history is getting in the way. We show you how to build your credit report from scratch and break the cycle.
If you're a young person, haven't taken out credit in a while, or you're new to the UK, your credit file is likely on the thin side. As a result of this, your credit score might be lower than you'd like. But don't worry, we'll walk you through four simple changes you can start today.
Lenders want to see evidence that you are a reliable borrower who'll repay them on time.
When it comes to approving credit applications, each lender uses different criteria. Generally speaking, they'll consider both your application data and your credit history.
So you'll need to build up your credit report to improve your score and get the best deals.
How can I check my credit score for free?
Check your credit score for free using one of the three main credit reference agencies in the UK: Experian, Equifax or TransUnion.
For example, you can check your credit score for free using our member-only platform, CredAbility, which works in partnership with Equifax.
See how your credit score compares to a good credit score in the UK. This will help you to identify any areas for improvement.
You can check your file as many times are you like without it affecting your credit score. Always be vigilant and make sure your lenders update any errors. Mismatched or out-of-date details can reduce your credit score.
How do I fix thin credit?
Register to vote
Registering on the electoral roll can boost your credit score by around 50 points. Lenders use this information to confirm your identity; as it shows you are who you say you are.
It's very quick and easy to do. Register online, or via the post.
You need to be a UK citizen (or an Irish, EU or Commonwealth citizen with a permanent UK address). If you don't have citizenship, you can send proof of your address (such as a UK driving license or utility bills) to the three main credit reference agencies, and ask them to update your report that way.
You also need to be 16 years old, or over. You will need your National Insurance number to register.
Maintain bill payments
You can show lenders that you're a responsible borrower by always paying your utility bills on time. This includes insurance and mobile phone contracts.
Remember, it's a good idea to set up direct debits for your bills. Missing just one payment could cost you 130 points.
Credit-building credit cards
You could potentially improve your credit history with a credit-building card. Your score should improve over time - as long as you maintain your repayments towards it each month. Make sure you pay at least the contractual minimum amount, (which can vary depending on the lender) otherwise, it'll count as a missed payment.
Note that higher rates of interest and lower credit limits apply (compared to mainstream credit cards). This helps lenders offset the potential risk they are taking.
To avoid interest and charges, make sure you clear the balance on time and in full, each month. This will also show lenders that you're a reliable borrower.
Reserve your card for small purchases to keep it affordable. Staying with 30% of your credit limit can boost your credit score by around 90 points.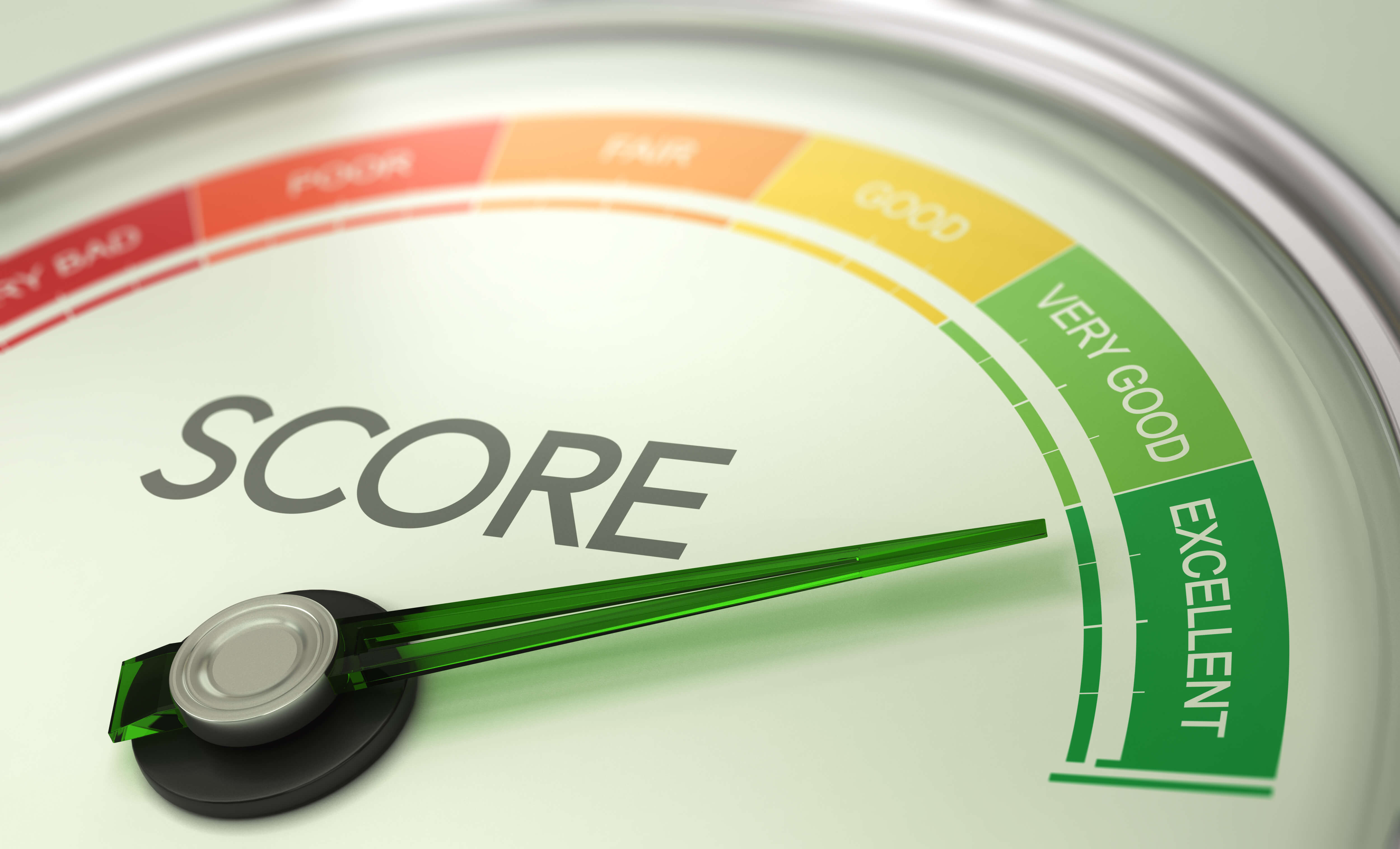 Tip: Use an eligibility checker to see if you'll be accepted for credit before you apply. The eligibility checker will only run a soft search on your credit file, so it won't affect your score.
Every time you apply for credit, it counts as a hard search. This can temporarily reduce your credit score. If you make a lot of applications at once, lenders might feel that you're struggling to make ends meet. This could lower your chances of approval.
The Rental Exchange Initiative
Unlike mortgage payments, rental payments aren't automatically recorded on your credit file. But you can get them added through the Rental Exchange Initiative.
This initiative gets your punctual rental payments recognised. It'll work in your favour in the long run if you consistently pay your rent on time and in full.
Get in touch with your council (if you are a social tenant), or your landlord (if you are a private tenant). Ask them to report your payments to the initiative.
Or, submit your own data via CreditLadder or Canopy. They contact your bank to verify that you're maintaining rental repayments.
Bear in mind, the data used in the Rental Exchange Initiative is only recorded on Experian's database. Some lenders may use other credit reference agencies.
How long does it take for credit reports to update?
Note, lenders report to these agencies at different times of the month. This means some changes may appear before others, depending on the lender.
The time it takes for your credit file to show you're on the electoral register depends on your local authority. Equifax advise it could take anywhere between four to eight weeks.
How long does it take to build up my credit history?
It only takes minutes to register to vote, and it doesn't take long to set up direct debits or open new accounts either.
But, it can take a while to build up a good credit history. It's something that you need to commit to as a long-term goal over the upcoming months, and even years.
The time it takes to build up a good credit history also varies from person to person. If you have defaults on your credit file, these will last on your credit file for six years.
Make sure you establish good routines, like making bill payments on time, every time. In the long run, this will show lenders that you are a reliable borrower.
Please note that the points quoted in this blog use Experian's points system and are estimates only. Points vary depending on individual circumstances.
Read 'How many credit score points will I gain and lose' for more ways to increase your credit score in the future.
Also, check out our article on the Rental Exchange Initiative, for more details.
Disclaimer: We make every effort to ensure that content is correct at the time of publication. Please note that information published on this website does not constitute financial advice, and we aren't responsible for the content of any external sites.