Whether you're just visiting London or you're a regular commuter, you could be wondering whether you need an Oyster card.
Well, you might be surprised to hear that you may not need one at all – even if you're travelling regularly. In fact, it might actually work out cheaper for you to use contactless instead.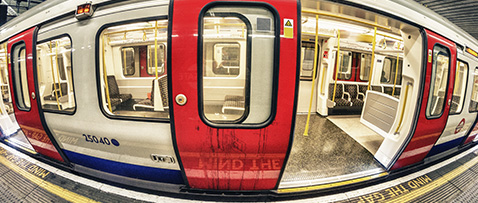 A cap on your weekly travel spend
If you have an Oyster card, you benefit from a daily cap on your spending. This stops you from spending more than necessary for your travel across different zones for the day.
Once you've spent up to the cap, you can still continue to travel but you won't be charged any more money for doing so.
However, if you choose to pay for your weekly travel by contactless instead, you'll benefit from a weekly Monday to Sunday cap on your spending, as well as the same daily cap. This weekly cap is the same amount as the cost of a weekly travelcard, so you won't have to spend more than this no matter how much you travel.
This is a big advantage over Oyster, because if you spend less than the cap one week, you're saving money. If you buy a weekly travelcard instead, that's a set amount, and it costs you the same even if you travel less than you normally would one week.
So if your weekly travel across London is different week in, week out, it makes sense to pay by contactless instead. You'll never pay more than you would for a weekly travel pass, but you may end up paying less if you don't travel as much as usual one week.
Remember, where possible, use the same contactless card to pay for your travel instead of a different card each time. This is because your spending can't be tracked across several different cards, so you may spend more than the weekly cap.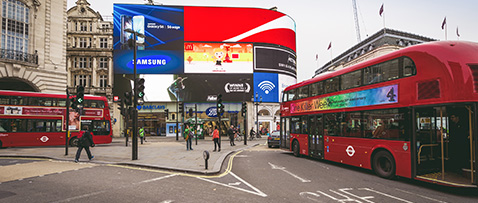 Using contactless as a backup for your Oyster
If you're unfamiliar with travelling in London, or you simply like to know how much each journey is costing, you might want to use your contactless credit or debit card as a backup to your Oyster.
When you touch out at your destination with a contactless card, you won't be able to see how much your journey costs – like you would with an Oyster card. This is because of the way contactless transactions are handled. It can take a full day before the transaction appears on your online banking, so you may find it difficult to keep track of how much you've spent.
Plus, with your Oyster, you can top it up online so it's easier to keep track of how much you're budgeting for travel each week.
You can still use your contactless card as backup in case you forget your Oyster or don't have the chance to top it up.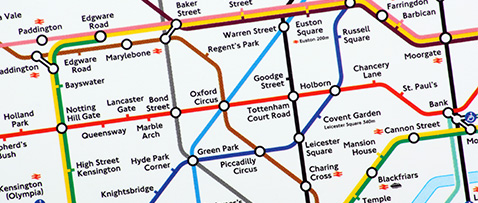 Contactless is widely available
If there's anywhere that has fully embraced contactless technology, it's London. In some places, such as the London buses, there isn't even an option for you to pay by cash.
In London, you can purchase tickets with contactless for travel on:
Buses
The Tube
London Overground
Trams
Docklands Light Railway
Transport for London Rail
River Bus
Emirates Air Line
Many National Rail train services
So if you're worried you might struggle to get around without an Oyster card, you can put those worries aside.
Disclaimer: We make every effort to ensure that content is correct at the time of publication. Please note that information published on this website does not constitute financial advice, and we aren't responsible for the content of any external sites.