We've taken a tour of how exactly shared ownership mortgages work, their pros and cons, and some alternative options if they're not quite for you.
What are shared ownership mortgages?
Shared ownership mortgages, also sometimes referred to as 'part buy part rent', are a cross between buying and renting your property.
With shared ownership mortgages, you own a share of the property and pay rent for the remainder, but at a reduced rate.
How does it work?
Shared ownership schemes are offered to people who don't earn enough to buy a property outright. As part of the scheme, you buy between one quarter and three-quarters of a property, pay a reduced rent amount on the rest, and then have the option to purchase a larger share at a later date.
Nearly all shared ownership mortgages are offered on new build homes, although some are properties being re-sold by housing associations.
In England, all shared ownership homes are sold on a leasehold basis; this means you only own the property for a certain number of years.
As with any type of mortgage, you still need to put down a deposit for a shared ownership mortgage, but because of the nature of the scheme, this will be smaller than if you were to buy a property outright.
Who's eligible?
As is often the case with these things, the criteria isn't straightforward and eligibility varies from country-to-country.
However, in England, the eligibility limits applicants to:
People who've owned their home in the past but can no longer afford to do so
Those with a combined household income of less than £80,000 (£90,000 in London)
People currently renting a housing association or council property.
It's a common myth that you need to be a 'key worker' (i.e. nurse or teacher) to qualify for the scheme, but this isn't the case. However, military personnel will be given priority over other applicants.
If you're over 55 or have a long-term disability you can get help from the 'Older People's Shared Ownership' scheme or 'Home Ownership for People with long-term Disabilities' scheme. If you want to explore this route, contact your local Help to Buy agent for more information.
The pros and cons
Still not sure if this is the right route to property ownership for you? Let's go through the positive and negative aspects of the scheme.
The Pros
You'll only need a small deposit of around 5% to secure your home. And, since you'll only own a portion of the property, this will be a smaller lump sum than with a traditional mortgage.
Due to your financial investment in the property, your housing association or council will offer your rent for their share at a reduced rate. So even though you'll be paying a mortgage and rent each month, this will likely cost you less than it would to pay either independently.
The scheme allows you to get a foot on the property ladder at a rate you can afford and gives you the option to increase your share if your circumstances improve going forward. This is ideal for first-time buyers who might be starting out in their careers.
On the one hand you can increase your share to the point where you own your property independently, but equally, you're free to sell up your share if and when you want to.
While you'll still have to pay for their service, within the scheme, your housing association will be responsible for making repairs and general maintenance on your property.
The Cons
You need to find a shared ownership property in the location you want, and this can be tricky - especially if you're quite particular. The number of properties currently available is relatively limited.
Even if you meet the eligibility criteria, you're likely to be placed on a waiting list for the scheme, behind those given priority status. The length of this list will vary depending on the popularity of your desired location.
Given you won't have 100% stake in your property to begin with, you'll have to request permission to make any improvements or changes to your home. For some people, this won't be a problem at all, but for others it can feel a bit limited.
As is the case with the purchase of any property, you'll still need to find a lump sum to pay your mortgage deposit, and this can be made trickier if you're currently already making rent payments. As well as this, there'll likely be fees and charges associated with purchasing your home.
You'll be subjected to the same, strict affordability and credit checks you would be for any other mortgage application. So, if you've got a patchy credit history, it could scupper your chances of being accepted for the scheme.
How to apply
If you think this scheme is right for you, then speak to the housing team at your local council or contact the 'Help to Buy' agent in the area you want to live.
Since you'll need to secure a mortgage to progress, it might also be worth finding out if your bank offers mortgages for shared ownership and if you're likely to be accepted for it. Not all lenders provide shared ownership mortgages but most of the major ones do.
Alternatives
If you're still not sold on shared ownership mortgages, there are a few other government-backed schemes available that might be more up your street:
Help to Buy – available to both first-time buyers and people moving house but restricted to new build homes, this scheme only requires you to raise a 5% deposit. The government offers a loan of up to 20% on top of this and offers competitive interest rates on the repayment of the loan. But be quick, the scheme ends in 2020.
Shared equity – you'd own all of the property from the beginning but would have to repay a proportion of its value upon the sale of your home.
Right to buy – this scheme helps council and housing association tenants to buy their home with a discount of up to £108,000 in London and £80,900 outside of the capital. To find out if you might be eligible, head over to righttobuy.gov.uk.
Disclaimer: All information and links are correct at the time of publishing.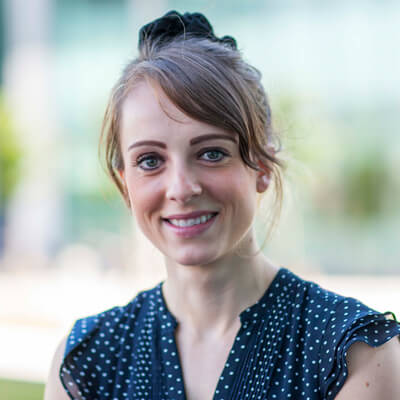 By Bryony Pearce
Back to blog home