Want to cancel your credit card? From the effect it'll have on your credit score to how you should actually go about it , we've answered all of your questions.
There are lots of reasons you might want to cancel your credit card. The interest-free period might have come to an end, a better deal might have caught your eye or perhaps you simply don't want to use credit; whatever your reason, we're here to answer all of your questions.
Is it better to cancel unused credit cards or keep them?
If you've got a credit card gathering dust, you might be thinking about cancelling it. However, there is no right or wrong answer as to whether this is the best option. Let's take a look at the pros and cons of keeping your unused credit card open:
Pros of keeping your unused card:
It can help your credit score
If you're not using it, you could improve your credit utilisation ratio - even if you're using other credit cards. This is because you're not using up all of your available credit, which can show that you're a responsible borrower.
It can help in emergencies
Even if you're sure you don't need the credit right now, you could be hit by unexpected costs down the line. Having an available credit card could be a handy safety net should that time come.
Cons of keeping your unused card:
It could hold you back from other deals
Other lenders looking at your credit report might worry that another credit card could be too much for you too handle - especially if you were to max all of them out. This could stop you from accessing better cards and rates.
It could be too tempting for you
If you're trying to pay off debts and stop using credit, you might find it too tempting to leave a credit card open.
Is it bad to cancel a credit card?
This all depends on your personal situation. If you've been managing your repayments perfectly fine, cancelling a credit card after a short period of time could cause your credit score to tumble. This is because lenders like to see a long-term pattern of responsible borrowing.
On the other hand, if you're struggling with your repayments, it could be a good idea to think about cancelling your credit card or lowering the credit limit.
Can I cancel my credit card online?
You can often cancel your credit card online. The option to do this will usually be found under your account options. If you've paid off your balance in full, you can select to cancel your account online and will then be asked to confirm your decision.
However, some companies will ask you to ring them to cancel your credit card. This shouldn't take too long and should just be a matter of confirming a few details.
Can you cancel a credit card application?
Applied for a credit card but started to have second thoughts? No worries - you'll usually have a 14-day 'cooling-off' period after you apply, where you can cancel your application.
If you choose to cancel your credit card within this cooling-off period, you won't be penalised. You could send an email to the provider explaining that you no longer want the credit card and they should cancel the card for you.
Is it bad to have a lot of credit cards with zero balance?
Lenders looking at your credit report might feel a little wary if you have lots of unused credit limits. While this can be good in some ways (like improving your credit utilisation ratio), it could make lenders worry that you'll decide to spend all of them at once and struggle to repay all of your debts.
This could mean you'll find it harder to get accepted for new deals and credit cards, as lenders think you already have enough available credit on your plate.
How do I close a credit card when someone dies?
While this isn't something anybody wants to deal with, it's worth knowing how to cancel a credit card after a death.
The first thing you should do is contact the lender to let them know. Tell them that you're going through the process of dealing with their estate and ask them for a statement showing the remaining balance.
Then, check if they had an insurance policy in place which pays off their debts should they die - for example, payment protection insurance or life insurance. Plus, any money from the deceased's estate should go towards paying off any debts.
If there are any assets like a car or a house, these could be sold to put towards the cost. Once the balance is paid off, the lender should then close the account.
How do you cancel a credit card balance?
When it comes to cancelling your credit card, it's best to clear your balance in full first. While you could continue paying off your balance once the card is cancelled, you might have to pay additional fees or fork out for a higher interest rate.
Want to close your credit card and pay off the balance elsewhere? That's where a balance transfer credit card comes in. For a fee, a balance transfer card allows you to shift your debt to a different card, which could have a lower interest rate - helping you clear your debt at a lower cost.
And no, you can't close your credit card in the hope that the debt will disappear - it'll stick with you, unfortunately!
Is it better to cancel a credit card or let it expire?
Cancelling your credit card before it expires can sometimes have a negative effect on your credit score. If you've been handling your repayments well, lenders like to see this continue over a lengthy period - as it shows that you're consistently reliable.
What happens when your credit card expires?
Every credit card has an expiration date. The expiry date doesn't mean your account will close, however - just that the actual card itself is no longer in date.
When the time comes, you'll either receive a new credit card in the post or you'll be asked by your provider if you want to renew your contract.
Before you activate your new card, be sure to check that the terms and conditions have stayed the same. You won't want to be hit by any nasty surprises, such as a higher interest rate or different fees.
It's also worth using this time to see if you could apply for any better credit card deals. Your current provider might offer you new terms to tempt you to stay, but it's always worth comparing and checking if you're eligible for others first.
Disclaimer: All information and links are correct at the time of publishing.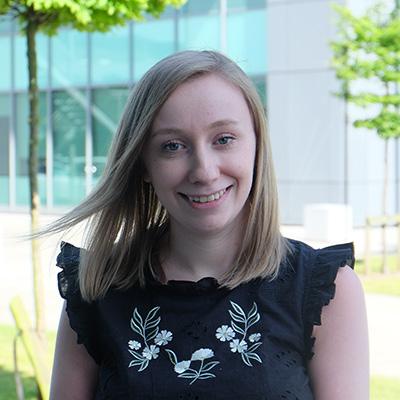 By Emily Hardy
Back to blog home