Regardless of whether or not you are a fan of Channel 4's Grand Designs, many people dream of building their own home.
If you are planning on turning that dream into reality you might be wondering if you'd be able to take out a mortgage to help fund the build.
Well, the good news is that there are mortgages available to those looking to build a home from scratch – whether you are doing the work yourself of employing contractors.
Whether you're conjuring up images of a grand, sprawling estate or a quirky, unconventional sculpture of a home, a self-build mortgage should be able to help you achieve your home construction dreams.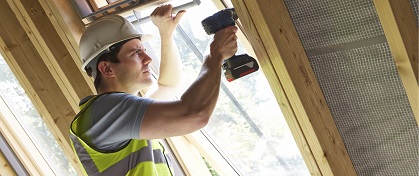 How does a self-build mortgage work?
In many ways, a self-build mortgage is quite different a standard repayment mortgage. The biggest difference is in how the money is given to you. Instead of a lump sum being paid to the current property owner which you'll then repay throughout the term of the mortgage, you'll be given the cash in instalments at each stage of the build. This is to help you manage the money efficiently so that you don't run out of cash before the project is complete.
These stages should be outlined by your lender when you apply for the mortgage, but generally you can expect to receive cash at pivotal moments of the build, such as when you purchase the land, once the foundations have been put down and once the construction has reached the eaves level (the height at which your roof would overhang past the top of the walls).
Depending on the lender, you may receive final payments once the roof is watertight, the walls are plastered on the interior and in some cases once the build is completed.
For the most part, you can expect to receive the cash after each stage has been finished and one of the lender's valuers has visited your build. But, there are some providers that will hand over each cash instalment before you begin the work on that stage. This can be a big help if you haven't got the upfront savings to cover these costs.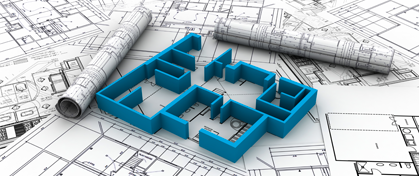 What are the advantages of a self-build?
Aside from being in full control of how you want your home to look and feel, a self-build mortgage allows you to fund the build of your own property from scratch where a standard mortgage can't.
Usually, you won't have to pay stamp duty on a self-build property, as there's no stamp duty on building the property itself or even the value once it is completed. The only time you will have to pay stamp duty is if the plot of land you purchase costs more than £125,000. The other good news is that there is also no VAT on new build property works.
If you've got the skills, you could save a lot of money by building your own property, or by doing some of the work yourself. Even if you're not a builder, some of the final stages such as plastering and painting could be done cheaply if you carry out the work yourself. Whoever does the work, bear in mind that you will need to ensure that you have the correct planning permission and Building Regulation approvals.
In many cases, the value of self-build properties once they are completed will exceed the cost of the construction and the land. So, if you plan on selling up in the future, you may be able to sell for much more than you paid to build it.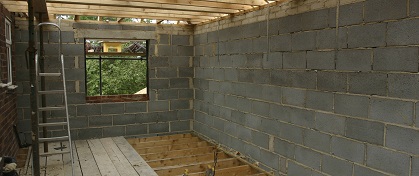 What are the disadvantages?
When you're considering a self-build, you'll have to make sure you are fully committed to the project, as it will be a tougher and much lengthier process than taking out a standard repayment mortgage for a home that's already built and you can move straight into.
One of the biggest disadvantages of building your own property is that it's often expensive. Alongside hiring contractors, you'll have to budget for materials, the land itself, an architect to help design the property and temporary accommodation while the build is taking place. And, as with any other big project, taking out a self-build mortgage comes with its own risks. Often it can be difficult to judge just how much the project will end up costing as unexpected issues may crop up along the way – such as weather damage.
Another thing to bear in mind is that there will be much more paperwork involved that you will have to spend time and care going through. Before you can take out a self-build mortgage, your lender will likely want to see detailed plans of your build, so you'll need to invest time and money in this before you apply. Plus, you'll have to make sure you have planning permission for the build, and this can sometimes be a difficult and lengthy process.
Your lender will almost certainly want to see a breakdown of the costs involved in order to allocate the money to you correctly, so you'll have to have this planned out beforehand too.
It's important to remember that self-build mortgages often require you to put a deposit of at least 25% down, although this can be as high as 50%. And, as the rates on self-build mortgages are typically higher than on a standard repayment mortgage, it pays to shop around. Once your home is completed you may then be able to remortgage to a "normal" product with a better rate.
Disclaimer: We make every effort to ensure that content is correct at the time of publication. Please note that information published on this website does not constitute financial advice, and we aren't responsible for the content of any external sites.