The current account that can help improve your credit score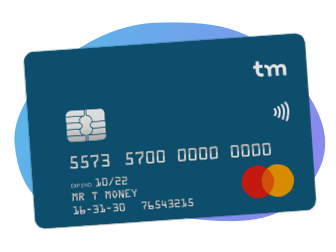 Guaranteed acceptance* - No credit checks to sign up.
Hassle-free budgeting - Money for bills is kept aside.
No nasty surprises - Say goodbye to hidden fees and charges.
All for just £10 per month
*All you need is to be aged 18 or over, live in the UK and pass our security checks.
How can a current account improve your credit score?
** Based on a sample of customers who held an account for 12 months and previously had limited credit history or substantial credit use.
Easy, everyday digital banking
You can register on your phone in minutes. Your identity is checked with a photo and screenshots through the app.
Pay in money. It's easy to alter where your salary is paid, just update the bank details with your employer.
No monthly minimum. Can't guarantee a certain amount each month? That's fine, there's no minimum monthly deposit amount.