Cheap loans
Looking for a cheap loan at a rate that suits your circumstances? We can help you find a great deal on cheap loans. From cheap homeowner loans to cheap personal loans for almost any purpose, we've got you covered.
Find a loan that's right for you
Personal and Homeowner loans
No upfront fees
Personal loans: APR Representative (variable) Secured loans: 9.1% APRC Representative. You must be a homeowner to apply.
Coronavirus (COVID-19) update
Due to the recent coronavirus (COVID-19) outbreak, some lenders have temporarily paused offering loans through Ocean Finance to the market. We'll be able to match you to loans still available, but there may be fewer options than normal.
Ocean Finance Loans
Whether you're looking to secure a loan for a new car, consolidate your debts or help pay for your wedding, chances are, you want it to be as cheap as possible.
How cheap your loan is all depends on interest rates - the higher they are, the more expensive your loan is going to be, and the interest rate you're charged will largely depend on your credit history. The better your score, the cheaper your loan, and if your credit record is a bit patchy, odds are you'll be charged a higher interest rate.
But don't let that put you off. Here at Ocean, we specialise in lending to people whose credit scores aren't perfect, and we could help you find a cheap loan that's affordable to your circumstances today.
How to get a cheap loan
If you decide to apply for a cheap loan with us, the process is super simple and straightforward and will look like this:
Tell us how much you want to borrow and for how long
Give us a few personal details like your name, address and job
We'll pop them into our eligibility checker (it won't affect your credit score!)
We give you an answer there and then.
It really is as easy as that, and if you like what you see, you can continue your application and we'll search our panel of trusted lenders to find you the best cheap loan deal available.
What's the difference between a secured and unsecured loan?
Secured loans
A secured loan is money borrowed against the value of your property, and is often known as a homeowner loan. That means you must own your home to be eligible and it could be used as collateral if you fail to repay your loan.
With a secured loan at Ocean, you could borrow between £10,000 and £100,000 with a secured loan for up to 25 years.
Unsecured loans
Sometimes called 'personal loans', an unsecured loan is one which, as the name suggests, isn't secured to anything but you. For this reason, your credit history will play a big role in whether or not you're accepted for a cheap unsecured loan, and the interest rate you'll pay.
With an unsecured loan arranged by Ocean Finance, you could borrow between £1,000 and £15,000 for up to five years.
Personal loans: Ocean Finance is a trading style of Intelligent Lending limited. We are a credit broker working with a panel of lenders to find you a personal loan.
Homeowner loans:
Homeowner loans are secured against your property. We are a broker and we arrange secured loans from a panel of lenders. We receive commission upon completion. A broker fee of 12% of the net loan amount capped at a maximum of £3,995 is payable upon completion and can be added to your loan.
How to get a cheap loan with bad credit
If your credit history isn't a peachy as you'd like it to be, it doesn't mean you should give up applying for a cheap loan.
Although having bad credit does mean you're likely to be charged a higher interest rate, if you decide to apply with us we'll do everything we can to find you the best bargain around.
If you own your own home, you'll be eligible to apply for a secured cheap loan, which could not only boost your chances of being accepted with poor credit but reduce the amount you'll pay back each month, making it a great low-cost option for homeowners with bad credit.
Wondering why secured loans are usually cheaper? It's because lenders have the added reassurance they'll get their money back.
What should I compare on a loan?
Whether you've been offered several loans or you're still just browsing the market, when deciding if a loan's right for you there are a few things you can compare before making your decision.
Soft versus hard searches - make use of lenders and brokers, like us, who offer a soft search facility when applying for a loan. Hard loan inquiries will appear on your credit report and could hinder future applications - we'll cover this in more detail in a minute.
Monthly repayment amount - make sure the offer you go for is affordable both now and in the future.
APR - the annual percentage rate charged on a loan will vary between providers, so remember to compare rates as they'll affect the overall cost - remember, the higher the APR, the more expensive it'll be.
Early repayment charges - not all lenders have them, but if you think you'll want to pay your loan back early it's worth checking this first.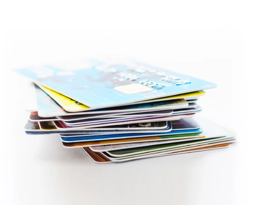 Will searching for a loan affect my credit score?
No. Not with us, anyway. Of course, there's no harm in comparing the market, but when it comes to making applications, be wary of completing hard inquiries if you're not confident you'll be accepted.
Hard searches show up on your credit report and multiple failed attempts over a short space of time could give lenders the impression you're desperate for cash and impact any future applications.
To ensure searching for a cheap loan doesn't affect your credit score, make use of the soft searches available, they allow you to check if you'll be accepted for a loan without affecting your credit score.
Tip: our soft search facility will give you a 'yes' or 'no' there and then.
Securing your cheap loan could leave a short-term dent in your score because you'll have more debt in your name, but, if you stick to the terms of your agreement and pay your loan back on time and in full each month, you'll start to build-up your credit score over time.
Other types of loans we offer
Related articles
Lending