Cheap loans
Looking for a cheap loan at a rate that suits your circumstances? We can help you find a great deal on cheap loans. From cheap homeowner loans to cheap personal loans for almost any purpose, we've got you covered.
Find a loan that's right for you
Personal and Homeowner loans
No upfront fees
Unsecured loans:
49.9% APR Representative (variable)
Ocean Finance Loans
Whether you're looking to make some home improvements, make a big purchase, or even consolidate your existing debts, Ocean Finance could help you find cheap loans online that are affordable for you.
You can borrow £100 to £10,000 with a personal loan, or £10,000 to £100,000 with a homeowner loan. We'll talk about the differences between the two further down the page.
Where to find cheap loans
Your personal circumstances will affect the rate of interest, or APR, you're offered on a loan. For example, if you have a perfect credit history, you're more likely to get one of the cheaper loans on the market. If your credit rating isn't so good, you may still be able to borrow money, but it'll usually be at a higher interest rate. Luckily, we specialise in helping people find the best cheap loans, taking their individual circumstances into account.
People have poor credit histories for lots of different reasons. You could have defaulted on a loan payment in the past, have arrears or CCJs, or you may have no history of managing credit at all. However, this doesn't necessarily mean you can't get a good deal on a loan.
We cater for all different types of credit ratings. Even if you've been rejected by other lenders, we'll do our best to find you the best cheap loans online.
Try our loan calculator to see what your payments could be
The amount we show you is just an estimate. To get a personalised quote, we'll ask for a few more details.
Estimated monthly payments:
£0
Based on your loan request you could be suitable for an
Apply today
Representative Example: If you borrow £30,300 over 8 years, initially on a fixed rate for 3 years at 5.25% and for the remaining 5 years on the lender's standard variable rate of 4.85%, you would make 36 monthly payments of £429.77 and 60 monthly payments of £425.62. The total amount of credit is £33,630; the total repayable would be £41,008.92 (this includes a Lender fee of £300 and a Broker fee of £3,030). The overall cost for comparison is 8.40% APRC representative. This means 51% or more of customers receive this rate or better. We have helped people with rates from 2.6% APRC to 26.4% APRC.
Representative Example: If you borrow £1,800 over 24 months at an annual interest rate of 41.2% (fixed), Representative 49.9% APR, you would pay £111.28 per month. The total amount repayable will be £2670.72
What's a homeowner loan?
Also known as a secured loan, a homeowner loan is secured against your property. This means you'll only be eligible for one if you own your own home or have a mortgage. A homeowner loan is generally for a larger amount of money compared to other types of loans, and you can usually borrow over a longer period too. We can help you find cheap homeowner loans, no matter what your credit history looks like.
Borrow £10,000 to £100,000
Available over 3 to 25 years
We compare 100s of loans with competitive rates
Homeowner loans are secured against your property. We are a broker and we arrange secured loans from a panel of lenders. We receive commission upon completion. A fee of 10% of the net loan amount, set at a minimum of £995 and capped at a maximum of £3995 is payable upon completion and can be added to your loan. Loans are subject to status, the rate you are offered may change based on your individual circumstances.
What's a personal loan?
Personal loans are also known as unsecured loans, and aren't secured against your property, so you don't need to own your own home to be eligible to apply. If you want to find a cheap personal loan, be sure to get a quote today.
Borrow £100 to £10,000
Available over 3 to 60 months
Unsecured loans: 49.9% APR Representative (variable). Ocean, a trading style of Intelligent Lending limited. We are a broker, not a lender. To find you a loan, we work with a preferred lender panel as well as panels operated by other brokers. We will search the lenders in order of who offers the best representative APR, first from our preferred panel and then from the panels of other brokers.
Debt consolidation loans
If your finances are in good shape, a debt consolidation loan could help you make managing your existing debt repayments more simple. You could use the new loan to pay off your existing debts, leaving you with just one, often lower, monthly payment, rather than many smaller ones.
Remember though, this doesn't mean your loan will be cheaper overall, as you'll be repaying what you owe for longer, so you may pay more interest in the long run.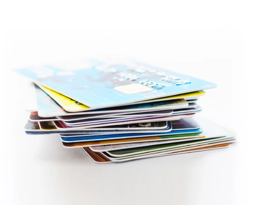 Common questions
Can a loan help me rebuild my credit history?
If you're accepted for a loan and make your monthly repayments on time every month, you could start to rebuild your credit rating, yes.
This is because you'll be showing lenders that you can borrow money responsibly, which, in time, should be reflected in your credit history.
What is the difference between a homeowner loan and a personal loan?
To be eligible for a homeowner loan, you must own your own home, which isn't the case with a personal loan. Homeowner loans are for larger amounts of money (£10,000 - £100,000) and they can be repaid over 3 to 25 years. Personal loans are for smaller amounts (£100 to £10,000) and need to be repaid over a shorter term – 3 to 60 months.
If you're a homeowner, you may be able to choose between a personal or homeowner loan. However, you may be more likely to be accepted for a homeowner loan, especially if your credit rating isn't perfect.
That's because homeowner loans offer lenders more security as it's secured against your home. Remember, your home could be at risk if you don't meet your monthly repayments.
Are all borrowers charged the same interest rate?
No, the interest rate (APR) depends on your personal circumstances. If you have a good credit rating, you're likely to get a lower APR.
If you have a bad credit rating, it's likely you will be offered a loan with a higher interest rate.
Other types of loans we offer