The designer basement may just seem like a home improvement project for the rich and famous.
But the reality is that if your property has a cellar, you too can take advantage of the extra space it provides. If you don't have any room to expand outwards, or into the attic, it might make sense to utilise the space underneath your home.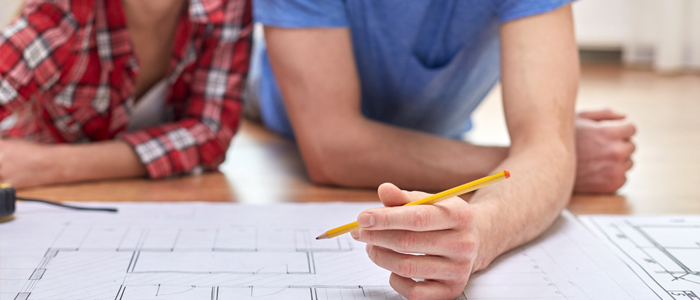 Why converting your cellar makes sense
There are many reasons to convert your basement, but the main one is the extra space it could provide you. A cellar could potentially give you the equivalent of a whole extra storey of space in your home. This makes it practical for families looking to add a new lounge, kid's playroom or home office.
There are so many things you can do with a renovated basement. For example, you could build a large kitchen diner for the whole family in the renovated basement and turn your old one into a home office or second lounge. And while it may seem like a daunting project, it could mean you can stay in the property longer and not have to move – which may save you money in the long-run.
Whatever your reason for renovating your basement, always try to budget for your conversion carefully and don't lose sight of your priorities. Remember that although it could be a costly project, it may help add value to your home so that you see a return on your investment in the end.
Building regulations and permissions
One key advantage of basement conversions is that you're unlikely to need planning permission to carry out the work – but your project will need to comply with building regulations. These ensure that your conversion meets fire regulations and has a good standard of heat, light and ventilation, in addition to meeting other standards. Contact your local authority to find out what permissions you'll need.
If your basement needs to be excavated to give it enough height and make it habitable; you decide to add a light well, or build an extension that is visible from outside, or crosses a boundary, you may need planning permission to go ahead. Again, your local authority can provide more information.
Legal stuff
There's a chance that if you live in a semi-detached, terraced or town house and you share basement walls with your neighbours, you'll have to consider the Party Wall Act 1996. This means you'll need to formally inform the owners of the properties that adjoin yours of your plans, so budget accordingly for this. Your neighbours have the right to disagree with your plans, and the resolution of this will fall under the Act.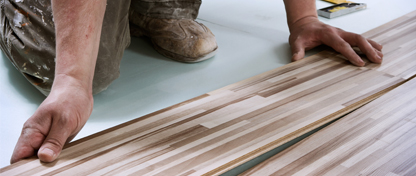 Get the professionals in
A basement conversion does not have to be a complex project, as it doesn't usually involve structural work. However, it's worth hiring a professional team to tackle the job. This way you can avoid mistakes that will be costly to fix later. And remember, excavating and working in a wet, damp environment can be extremely demanding and, at times, dangerous so it's really worth hiring a professional.
If it looks as though your cellar conversion will be quite complex, you may want to consider discussing it with an architect. They can come up with designs that take into account the space you have, the materials your home is built from and your budget. If you plan to hire a professional to oversee the project, make sure the finished article comes with a guarantee and that they complete all the necessary building regulation or planning paperwork for you.
One of the priorities of the project will be making your basement conversion watertight, so you don't have any issues with damp and musky smells once the work is completed. Try to find a builder who specialises in basement conversions. They'll ensure you get the most appropriate type of damp proofing that's suited to the construction of your home. Always read reviews and ask to see other work they have done previously, as well as getting a few different quotes, before you make your choice.
Funding your conversion
Before you begin any major home improvement project, you must set a budget. If you're working with professionals, they can price up the work and give you a timeline so you have an end date to work with.
A secured loan (also known as a homeowner loan) may help towards the cost of your cellar conversion if you are considering borrowing to fund the project. You will pay the loan back in manageable monthly instalments, but be aware that because the loan is secured against your property, your home is at risk of repossession if you don't keep up with the repayments.
Disclaimer: We make every effort to ensure that content is correct at the time of publication. Please note that information published on this website does not constitute financial advice, and we aren't responsible for the content of any external sites.