When it comes to getting a credit card, each lender uses their own criteria, but there are some mutual factors. We explore exactly what you can do to increase your chances, starting right now.
1. Check your credit report
When you apply for a credit card, the lender will look at your credit report - as well as your application form. They'll be able to see how responsible a borrower you are, based on your past financial behaviour. They use this information to decide whether to lend you money.
So before you go ahead, make sure you've checked your credit report yourself. This could improve your chances of approval by:
Revealing what lenders can see - you can spot any mistakes
Helping you to better understand your finances
Showing you what's hurting your credit score
Helping you to find ways to improve your credit score and attractiveness to lenders
Checking your credit report doesn't have to cost you a penny. You can access it for free with the three main credit reference agencies in the UK: Experian, Equifax and TransUnion. You can see your Equifax credit report free (for life) through CredAbility. Plus you can check it as many times as you like, without leaving a footprint.
2. Register to vote
You might be surprised to hear that signing up to vote can boost your eligibility for finance.
Lenders will be able to check your identity and address. If you've lived at the same address for a while, you should come across as steady and reliable.
Don't worry, registering to vote doesn't mean you have to vote in the next election. It only takes a few minutes to sign up on the government's website. It could make the difference between a 'yes' and a 'no'.
Note, you must be aged 16 years or over to be eligible. You must be either a British, Irish or EU citizen with a permanent address. Or a Commonwealth citizen who is permitted to enter or stay in the UK.
3. Set up a direct debit
You may already be aware that setting up a direct debit for all of your bills will benefit your credit score and eligibility for a credit card.
Paying your bills on time, every time shows lenders that you're on top of your finances and can afford extra credit. And the impact of any negative markers (like missed payments) will decrease over time. Eventually, they will drop off after six years.
So if you're not in a hurry, it might be worth waiting a little longer before applying. This will give you time to build up a good credit history and boost your creditworthiness.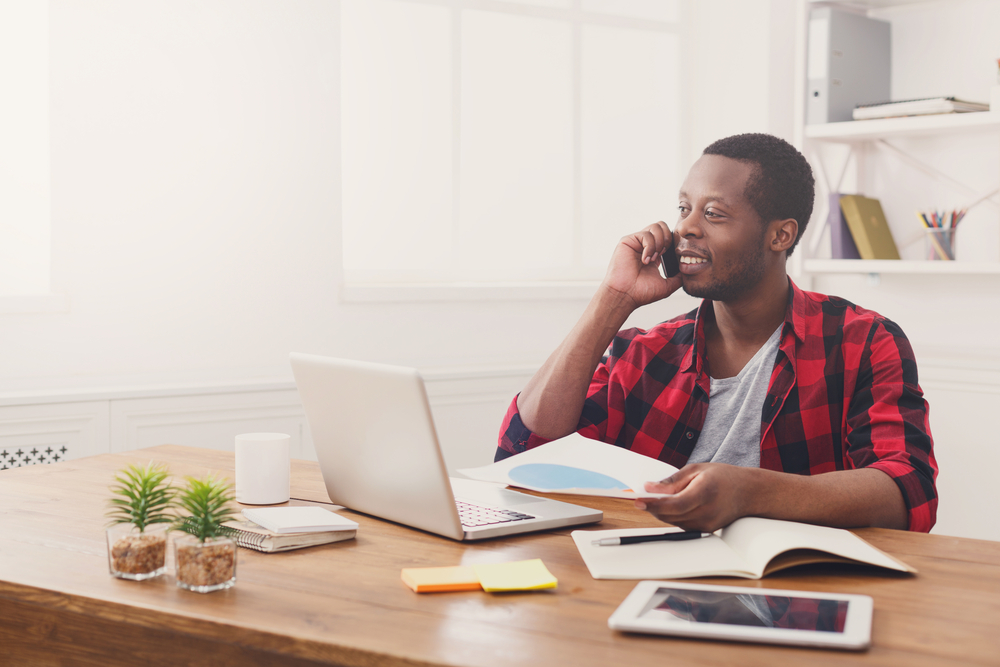 4. Try to reduce debts
Do you already have an overdraft or credit card? If so, you could boost your chances of approval for more credit by managing your existing accounts well.
Reducing your credit card debt will lower your credit utilisation ratio. (This is the amount of available credit you're using). In turn, this can improve your eligibility. Aim to spend 30% or less of your credit limit to improve your credit score. Doing so will show lenders that you're a responsible borrower who will pay them back.
Read on for ways to reduce your debts.
5. Cut old financial ties
Did you have a joint account with someone in the past? Believe it or not, this can have an impact on your credit card application.
For example, if the other person had bad credit, it won't affect your credit score, but it could put some lenders off. On the other hand, if they had a good credit score it could work in your favour.
Once the joint account is closed, there's the option to remove old ties from your credit report. You just need to get in touch with the three main credit reference agencies (above) and ask them to update it for you.
Removing traces of old financial links with bad credit histories should help to put lenders' minds at ease. It shows that you won't jeopardise your own finances to help them out in the future. The less risk involved the better, from the lender's point of view.
6. Space out credit applications
Every time you apply for finance, a footprint is left on your credit report. It also causes your credit score to temporarily drop - whether you were successful or not.
If you make multiple applications back-to-back some lenders may read between the lines and see this as a red flag. It could indicate that you're struggling financially and won't be able to afford the repayments.
So it's best to space out your credit card applications. Experian suggests making no more than one every three months. This can vary depending on the lender's criteria.
7. Use eligibility checkers
We suggest shopping around for a suitable credit card deal before making an official application. You can check how likely you are to be approved before you apply, using eligibility checkers.
The idea is to prevent multiple applications, so you only apply for credit cards that you have strong eligibility for. Running an eligibility checker won't affect your credit score.
And finally…
Don't worry too much if you have a low credit score. There are lenders who specialise in offering credit cards for people with less-than-perfect credit histories. Just bear in mind that they may offer higher interest rates than mainstream lenders. Or, you may prefer to improve your eligibility before applying for a better deal in the future.
Wondering how long it'll take to improve your credit score? Read on for the low-down.
Disclaimer: We make every effort to ensure that content is correct at the time of publication. Please note that information published on this website does not constitute financial advice, and we aren't responsible for the content of any external sites.