More than three quarters of UK adults would stretch their budget to afford the right home, according to our research*.
Equivalent to 31 million UK adults (62%) would pay up to 10% more than they planned for a home that meets all their priorities - for example; a large garden or an extra bedroom. However, this could add an additional £28k** on to the purchase price of a property, or an extra £76 per month (£912 annually) for tenants.
Only 1 in 4 Brits would not go over budget at all, and 2% would be willing to go more than 20% over budget. This would add at least £56k on to buyers' original house price budget, or £156 per month on rental payments.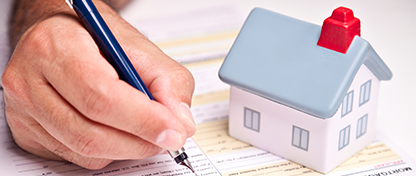 How is this possible?
Play the waiting game. Save as much as possible, for as long as possible, and if you're a first-time buyer you could open a Help to Buy ISA to help you save up as big of a deposit as you can for your circumstances. This, in turn, can increase your chances of affording a property with a higher price tag.
Another option is to take a long hard look at your budget and see where you could make some spending cuts. Perhaps there's a cheaper gym you could swap to (or you could just take up jogging). Maybe you could cut out a couple of cinema trips or nights out each month. This will free up cash to go towards your mortgage.
Remember to look over your monthly outgoings before applying for a mortgage, as your spending for the last three months is taken into consideration by lenders. This can affect the amount you can borrow.
It's a question of priorities
If you're trying to buy the right home, think about what you and your family need most. What you need and what you would like can sometimes be two different things.
We would all love to live in a mansion, but if almost all your income is being spent on your mortgage, you may wish you'd bought somewhere cheaper and had money to spend on enjoying yourself!
*Red Dot questioned a nationally representative sample of 2,000 adults aged 18 and over between 14th March 2016 – 17th March 2016, of whom 636 were Scottish residents.
**Figures regarding property value are derived from ONS UK, July 2015
Disclaimer: All information and links are correct at the time of publishing.