Have you ever fantasised about your dream home? Perhaps it's an MTV Cribs-style celebrity mansion?
Or a modern work of architecture akin to something on Channel 4's Grand Designs? Or maybe, like the age-old saying 'an Englishman's home is his castle', you dream of living in a historic fort yourself?
However, if what you really dream of buying one day is a simple detached house, you're not alone. In fact, nearly one in five of us aspire to own just such a property.
A simple dream
Research* conducted for us has revealed that a detached house is the type of property most people dream of owning. More of us hope to move into somewhere like this than a Grand Designs-style modern mansion (one in 10) or a historic castle (one in five).
In fact, even the humble bungalow came above these two types of property as a home people dream of one day moving into (13%). And more than one in 20 of us would be happy with just a flat or apartment we could call our own.
If you're going to be applying for a mortgage or remortgage shortly, make sure you check out our mortgage guide first.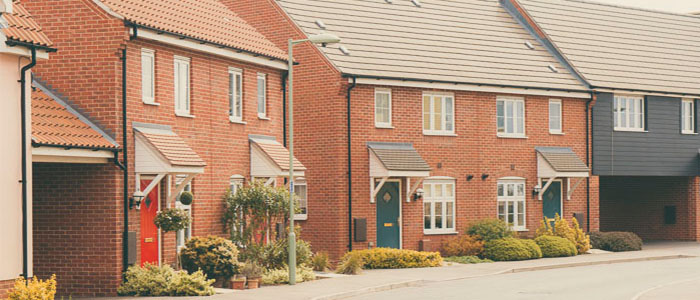 Town or country?
Based on these figures, it would seem size doesn't matter to many Brits when it comes to living space. However, respondents are more opinionated when it comes to living in the town or countryside.
The second-most popular property type is a little country cottage (17%), which is followed by a farmhouse with smallholding of land (15%). This compares to fewer than one in 20 who dream of owning a townhouse or terrace in the city.
A place to call home
The fact is, no matter how big it is or where it's located, a property you own is a dream in itself for many of us. Saving up a deposit can take years, as can finding the home you want, so when you finally move in and unpack it's not uncommon to feel as though your new house really is your castle.
If you already live in your dream home and want help remortgaging, you could speak to a mortgage broker like Ocean Finance. We compare quotes from a wide range of lenders to help find the mortgage that's right for your needs.
Click here to find out more about Ocean mortgages.
*OnePoll questioned a nationally representative sample of 2,000 adults aged 18 and over between 4th April and 9th April 2014, of whom 500 were Scottish residents
Disclaimer: All information and links are correct at the time of publishing.