If your home is burgled or damaged in a flood or a house fire, it's likely you'll lose out financially as you may have to replace some, or all, of your belongings.
That's where insurance steps in. Having insurance protects your bank balance from taking too much of a hit in an event where the things you own are damaged or destroyed. Contents insurance gives you protection for many of the personal belongings you have inside your home.
How it works
Like any kind of insurance, you will pay an insurer to protect something of financial worth. In this case, it's the things in your home. Generally, this cover is for the things that you would pack up and take with you if you moved out rather than the permanent fixtures, which are covered by buildings insurance.
Just how much you pay will depend on how much your contents are worth, and how much protection you want. You may be able to pay a year's protection up-front, which is usually the cheaper option. But, the most common way is to pay for your insurance in monthly chunks. The amount you pay for this protection is called a premium.
The two main types of contents insurance are new for old and indemnity.
If you have to claim in a new for old policy, you'll get the money you need for a brand new replacement of the item – or a similar item if the original is no longer available – even if what you had before was old and worn. With an indemnity policy, you receive less for items as they age. This is why new for old policies are generally more expensive.
It's a good idea to make sure you get enough cover for your belongings. If you are underinsured, you won't get the money you need to replace your things if they are damaged or destroyed.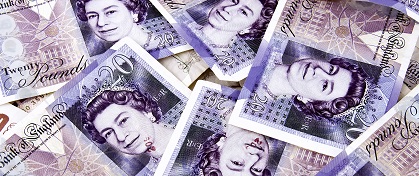 What you're covered for
Your contents insurance policy should cover your belongings in events like theft, fire and natural damage (things like burst pipes, storms, floods and falling trees). If one of these events takes place, you can claim on your contents insurance to get cash towards replacing or repairing the damaged goods.
In a contents policy, you can expect cover on belongings like:
- Televisions
- Furniture
- Desktop computers
- Rugs
- Free-standing appliances (like washing machines, fridges and tumble dryers)
- Sound systems and stereos
- Kitchenware (everything from cutlery and crockery to microwaves and kettles)
- Clothes
- CDs, DVDs, video games and vinyl
- Ornaments and antiques
This is not a complete list, but we hope it gives you a good idea of the things you can expect to be covered. Gocompare.com offers a free calculator that helps you to work out how much your things are worth, and it suggests items you might own in each room that you can get cover for.
You can usually extend your cover for items that aren't protected in a standard policy – often items that are portable, like laptops, cameras, jewellery and tablets. It's worth paying extra to cover these things with personal possessions cover as they are usually high value and costly to replace.
Although an event like a house fire or burglary is not something we want to think about, it's important to be prepared. Having a good insurance policy in place should the worst happen really helps to soften the blow at a time when you need it most.
Disclaimer: All information and links are correct at the time of publishing.