It can be more difficult to bag a mortgage once you're over the age of around 45, as lenders expect that you'll retire in perhaps 20 years.
If you did, this would leave you relying on your pension to cover your mortgage repayments if you took out a 25-year mortgage.
But more high street lenders are exploring different avenues, and some are upping the age limit they'll lend to. It's now possible to find some mortgages that last until you're 85 years old.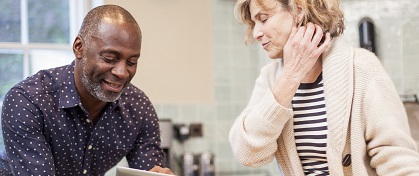 Age is but a number
One of the largest high street mortgage lenders has increased the maximum age limit you can have an outstanding mortgage to by 10 years. The previous maximum was 75 years old, which meant people aged 50 or older might have struggled to get a standard 25-year mortgage.
This is because you would still be paying your mortgage well past the current state retirement age. When you've retired, it's normal for your income to drop by quite a bit. For this reason, lenders worry that you won't have the spare income to continue to make your mortgage payments.
The new limit offered by some lenders by which you must have paid off your mortgage is 85. Prior to this, if you needed a 25-year mortgage and you were aged 55, you may have found it difficult – or even impossible – to find a lender happy to lend you the cash. As the deal would end when you were aged 80, lenders would assume you'd be relying on your pension to continue your repayments.
With the limit raised, you may be able to take out a mortgage up to around age 60, on the understanding you'd clear it by the time you were 85. Your lender will still want to see your income and outgoings though, and they'll likely ask you about your retirement plans and your pension. They will want to see proof that you will have a stable income once you've retired, and that you won't run into trouble repaying later down the line.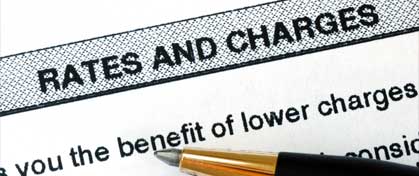 Think carefully
This is good news if you're worried about being too old to get a mortgage. But at the same time, it's important to weigh up whether you're happy to continue to make mortgage repayments well into your retirement.
If you will retire halfway through your mortgage term, you may have to rely on your pension to keep up with your payments. This can take a big chunk out of the cash you get each month, and it may affect the plans you have for your retirement. For instance, you might not have the spare cash left over to travel or practice a hobby further.
It's important not to underestimate how what you want now may change in the future. You may be happy to continue working in your current job past the state retirement age, but your feelings may change in the future. Not only this, but there may be factors out of your control. Your job role may change over time, or your employer might make cutbacks, which means you have to retire earlier than planned.
This may all sound quite negative, but these are factors you must think carefully about before committing to a mortgage. Regardless of your age, a mortgage is a big financial commitment and one you should be fully on board with before you sign the contract.
Disclaimer: All information and links are correct at the time of publishing.