Selling your home? As well as wanting to be certain it sells for as close to the asking price as possible, you'll also want to bag an offer quickly and with no fuss.
Check out our 10 cheap and easy ways to help add value to your property and make buyers fall in love.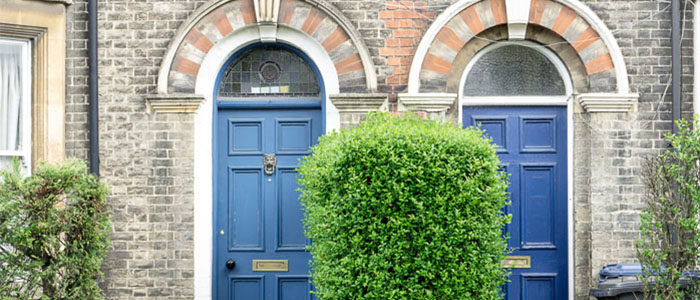 1) Paint your door
Kerb appeal is one of the most important things to focus on when selling your home – the outside of the property is the first thing buyers will see, after all.
You could invest in a new front door if yours isn't looking its best, but if you don't have the budget just give it a fresh lick of paint. Don't forget to give your letterbox and door handle a polish!
2) Tidy the front garden
If you have a lawn, mow it; if you have a hedge, trim it; if you have a fence, paint it. Hide away your bins and recycling containers and fit a hanging basket – you'll be amazed what a difference these little touches make.
If you've paved your front garden to use as a drive, don't worry. Off-road parking could be extremely valuable if parking is impossible on your street.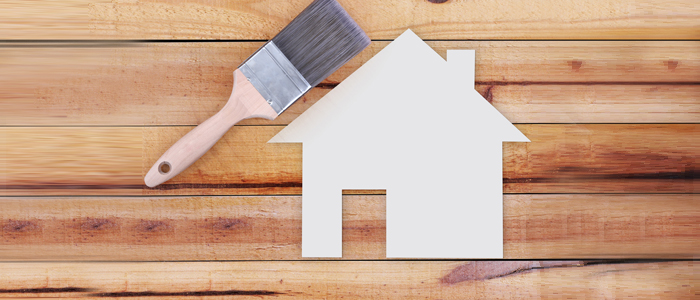 3) Uncover wooden floors
Original features like wooden floors can be a real hit with some buyers. If your property has them, make the most of them.
If your carpets have seen better days, have a look to see if they're hiding a hardwood floor. If they are, giving them a polish (ask at a DIY store for the most suitable polish) and returning them to their former glory could make an impact on buyers.
4) Spruce up your kitchen
We don't mean you need to invest in a complete kitchen revamp, but simply repainting or replacing the cupboard doors can make a big difference.
Kitchens and bathrooms make a real impression on buyers, as many may assume that to replace them will take a lot of time, work and money. If your kitchen is already looking its best – even if it's not particularly fancy – this may help you net an offer. Which brings us to…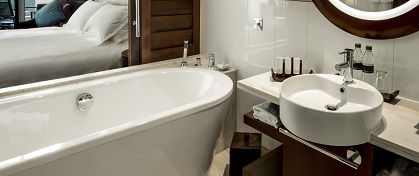 5) Quick bathroom fixes
Again, you probably won't want to invest in a whole new bathroom if you aren't going to be staying in the property anyway. But you should take the time to get it sparkling.
If your bathroom has a mold problem, consider repainting it with special bathroom paint, re-grouting the tiles and resealing the bath. Finally, put out fresh towels and give it a good scrub until it's sparking.
6) Get cleaning
And it's not only your bathroom that needs to sparkle. It doesn't cost a penny to clean your home, but it can make all the difference in the eyes of a buyer. We know it can be frustrating if you have lots of buyers visiting, but cleaning your home from top to bottom before they arrive will make a good impression – we promise.
If you're expecting your first buyer and your house is a state, you may want to consider hiring a professional to do a big spring clean. You then just have to keep on top of things until you net an offer.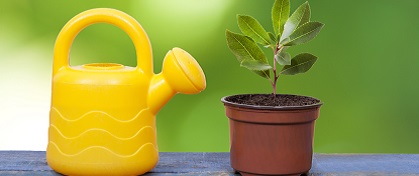 As well as your house, your garden will need a tidy too. It doesn't take long to mow the lawn and pull up the weeds, but you want your garden to look lush – and low maintenance – to buyers.
8) Outdoor dining
One good tip is to set up a table and chairs, or at least a bench, outside. Outdoor dining areas can really appeal to buyers and inspire them to get more use out of the garden.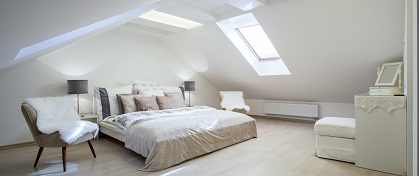 9) Best dressed
Back indoors, it might be worth dressing your home specifically for the type of buyer you're targeting. Make your property feel like a dream home that ticks all their boxes and you may boost your chances of getting an offer.
So if you're marketing your home to families, buy a cheap second-hand cot and put it in one of the bedrooms to create a nursery. On the other hand, if you think a young professional is more likely to be looking for a home like yours, turn one of the bedrooms into an office by putting a desk in there. Things like this can help buyers picture themselves living there.
10) Get connected
You may not have thought of this one, but take a look at your home's broadband speed and quality. More people than ever before now want to get online regularly – does your home let them do that, or will they have to wait for ages for each page they visit to load?
Superfast broadband could look like a real bonus to buyers, so it might be worth investing in if you don't currently have it. In fact, This Is Money suggests it could add as much as 10% to the value of your home!
Disclaimer: All information and links are correct at the time of publishing.