Are you itching to move out of your parents' home? Have you become tired of living in a house-share?
Whatever your situation, making the decision between renting and saving up to buy your own home can be quite tough, so it's important not to rush into anything.
For starters, you could ask yourself a few questions to help get a little insight into which might suit you best.
If you're considering a mortgage, you could ask yourself:
1. Could I afford the mortgage costs and repayments?
2. Am I ready to commit to a mortgage?
If you're thinking of renting, you could ask yourself:
3. Would I want to live in a house that I don't own?
4. Am I happy to live by a contract that I must adhere to?
If you answered no to questions 1 and 2, you might want to consider renting instead. But if you answered no to questions 3 and 4, saving up for a house deposit might be the answer for you. Of course this is only a simple test to find which is more suitable for you, so we've listed the benefits and drawbacks of each below.
Weighing up your options
Deciding which route is right for you will depend on your individual circumstances, but we've got a brief outline of the pros and cons of each here to help you.
Buying your own home
Some of the positives of buying your own home include:
- It can sometimes work out cheaper to buy than rent, but only if you get a good mortgage deal.
- You'll have more freedom to do as you please, and once the mortgage is paid off, your home is completely yours.
- Your home might increase in value while you're living there, which means you could release the equity to buy a larger house or downsize and put the money towards something else.
- You can make home improvements as you please, providing you have planning permission for extensions and outbuildings.
- Once you pay your mortgage off, you'll have considerably more disposable income.
However, some of the downsides of getting a mortgage are:
- It's harder to move around if you don't want to stay in the same home. There are fees involved in moving into another property and you'll have to sell your home too, which can sometimes be difficult.
- Your repayments could increase if interest rates rise.
- It's a huge commitment if you're unsure. Falling behind on payments can really put you in financial difficulty, and you could risk losing your home altogether.
- Your home might decrease in value over the course of your mortgage.
- You'll have to pay for any maintenance costs out of your own pocket.
- You have to save at least 10% of the property's value for a deposit.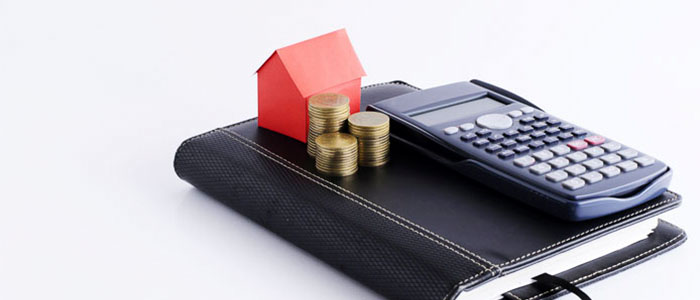 Renting a property
Some of the upsides of renting include:
- You'll be free to exit the tenancy when you please, providing you've stayed for the minimum term given in your contract.
- You won't be tied down to a big financial commitment like with a mortgage. If you want to, you should be able to move from property to property with much lower moving costs.
- You shouldn't have to pay for any repairs or maintenance costs, unless laid out in your contract.
- There's less risk involved when you rent, as your home can be taken away if you fall behind on your mortgage repayments.
On the other hand, some downsides include:
- You'll have to live by your landlords' rules, which will be outlined to you in your contract.
- You won't be able to make improvements to the property without permission from your landlord.
- You'll never own the property, regardless of how much money you put into it.
- You could be evicted from your property if you fall behind on rent or breach your tenancy agreement.
- You might not be able to afford to keep renting once you've retired.
Making the right choice
Ultimately, the decision really comes down to your circumstances. The most important thing to think about is whether you can afford either at the moment. It might be best to hold off for a bit if you think your finances might become dangerously stretched by moving out.
If you feel ready to commit and stay in one place, saving up to buy your own home is probably the best thing for you to do. If you feel you can't wait to move out but you're a way off from saving up for a deposit, or if you have plans to travel, renting might be the best route to take.
The government's Help to Buy ISA could help you save for a deposit if you're a first time buyer. Head here to find out more >*
*It was reported in August 2016 that the government bonus on Help to Buy ISAs cannot be included in the initial deposit on a home, but is paid once the sale has completed. Find out more here.
If you want more information on renting, check out our renting guide here >
Alternatively, if you're considering saving up to buy your own home, click here to have a look at our guide to mortgages >
Disclaimer: All information and links are correct at the time of publishing.