In our last guide, we gave an outline of what mortgages are and the different types available.
In part two, we address a few of the technicalities and answer some of the other common questions about mortgages.
How much does my deposit need to be?
The amount you'll need for your deposit will depend on the value of the property you're looking to buy, i.e. the more expensive the property you want to buy, the bigger the amount you will need as a deposit.
A good starting point is to expect that you will need about 20% of the value of the property that you want to buy as a deposit. So if you have your eye on a £120,000 flat, a £24,000 deposit would mean that you would need an 80% mortgage.
If you have saved a deposit that is bigger than 20%, so much the better – the lower the "Loan To Value" of the mortgage you need the better deal you can get from lenders.
Similarly if you want to buy and you don't have a 20% deposit, you still might be able to. However if you need a 90%+ mortgage you will find it may reduce the number of lenders willing to lend to you, and you will likely pay more for the loan.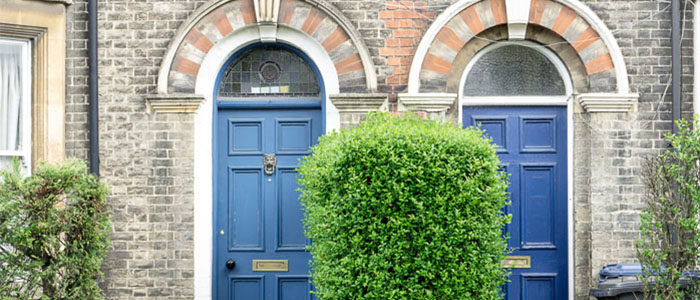 Will I have to pay any fees or charges?
When taking out a mortgage there are a number of costs to consider, some of which are unavoidable. Some fees you may have to pay - unless your individual lender waives them - include; a booking fee, valuation fee and an arrangement fee.
Some lenders charge a "booking fee"; this is particularly common when you apply for a fixed rate mortgage. Lenders typically have a set amount of money set aside to lend at a specific fixed rate and the booking fee usually guarantees you a slice of that money (subject to you being approved for the loan) even if the product "sells out". This is a typically small fee that you may have to pay upfront to the lender typically no higher than £250.
Next up comes the valuation fee. As part of your mortgage application your lender will need to get a valuation of the property you want to buy to check it is worth what you are paying and is a suitable security. This may mean sending someone round to look at it.
Bear in mind the valuation is done for the lender, not you. If you want a more detailed assessment of the property you are thinking of buying you may want to commission a Homebuyers Report or a full structural survey. Both will give you a lot more detail about the condition of the property. If the surveyor picks up on a problem you may be able to renegotiate with the seller and get them to drop the price, fix the problem or split the cost at the very least. If there is a costly problem and they won't budge on price you may wish to walk away.
Some lenders also charge an arrangement fee (sometimes known as a completion fee or product fee) which can vary from nothing to thousands of pounds. In effect this is the "cost" of taking out the mortgage. This fee is usually paid on the day your mortgage completes, i.e. the day you actually buy your house. Most lenders will let you add the fee to the mortgage itself so you don't actually have to find the cash: but bear in mind that you will then be paying interest on the fee for the life of the mortgage.
Broker or advice fee. If you use a broker to help you choose your mortgage there will be a charge for their advice. Sometimes the lender will pay the broker directly, in other cases you may also be asked to pay a fee to the broker for their advice. Either way the broker must let you know what these charges will be upfront.
It is also worth bearing in mind now some costs that you might incur at the end of the mortgage. Depending on the type of mortgage you get there may be an "early redemption charge". For example if you take a two year fixed rate mortgage but then decide to pay it off within the two years (perhaps because you need to move house) you may be asked to pay a fee. Make sure you understand what these fees could be before you sign up for the mortgage.
Finally, fast forward to the end of your mortgage – perhaps in 25 years. You lender may charge a final fee – sometimes known as a "Deeds Release Fee" to sign over the property to you and physically send you the deeds of your home. But perhaps this will be one charge that you don't mind paying!
This isn't an exhaustive list of all the charges you may face, but these are some of the most common fees that you should be aware of.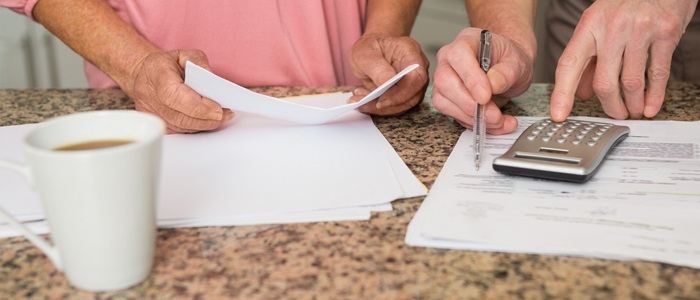 What happens if I can't keep up with the repayments?
Few people (if anybody) takes a mortgage expecting that they won't be able to afford it. But it is important to think hard about whether you can afford the repayments (both at their current level and if they were to increase in future) before signing up because there are serious consequences if you are unable to keep up your repayments. At the very least missed or late payments will damage your credit history and you may incur extra charges. But, ultimately, if you can't keep up with the repayments on a mortgage, you risk losing your home.
If you find yourself struggling to afford mortgage payments, you should speak to your lender as soon as possible, ideally before you start to fall behind. The worst thing you can do is to ignore the problem and hope it goes way on its own – it won't!
If you speak to your lender early and keep them up to date with your financial difficulties they are far more likely to work with you to help you find a way through your problems. For example, they may be willing to let you have a payment holiday, reduce your payments temporarily or allow you to switch to an interest only deal.
What does it mean to remortgage?
Remortgaging means changing your mortgage without moving house. Sometimes this will be with the same lender (just a different mortgage deal), in other cases you may move to a different lender.
There are many reasons why you might want to do this; it could be because your current deal is about to end, your circumstances have changed, you want to release some equity, or that you'll save money in a new deal.
Whilst mortgages typically last for 25 or more years, most mortgage deals such as fixed or discounted rate offers, last for around two to five years. Once the offer ends you may find your repayments are due to rise, which is often the trigger to shop around for a new deal.
There's no guarantee that remortgaging will save you money however, as even if you can find a new deal that is cheaper than your existing mortgage, you need to bear in mind any charges you'll need to end your existing mortgage as well as the charges, set out above, that you may have to pay on the new deal. A mortgage broker could help you compare the different deals available and help you find one that suits your and your circumstances.
Click here to read our simple guide to mortgages and remortgages >
Disclaimer: All information and links are correct at the time of publishing.