Now you're on the journey to buying your first home, we'll talk you through finding the perfect one, making an offer and organising your surveys.
Scouting out a home
For some people, this is the fun part of buying your first home, and often it's the part where things start to feel a bit more real. Here, the best advice is to view as many properties as you can to give yourself a true feel of different homes and where you could see yourself living.
Property websites like Rightmove and Zoopla allow you to browse thousands of properties on the market to find those within your price range and desired location. You can usually see pictures of the interior and exterior of the properties here, but you should always book viewings on top of this to get a true feel for the property.
And, while it may sound like a property cliché, the most important thing to remember is location, location, location. When house-hunting, keep in mind how close the property is to your workplace, and consider the school catchment area, road and public transport links, nearby traffic, local amenities like shops and leisure centres and how far away the closest hospital or GP is. Clearly not all of these will be important to you – but you need to think about which of them really are. It's easy to gloss over these details, but they're often some of the most important things to consider. It's a good idea to make a list of your "must haves": you may fall in love with a place, but if doesn't tick the boxes of your "must haves" are you in danger of compromising too much?
It's also wise to visit the property at different times and days, such as on a Sunday, during rush hour or during the school run. This will help to give you a feel for noise levels and how busy the surrounding areas get at different stages during the week.
The estate agent should provide you with the homebuyers report for any properties you are interested in, which includes an energy efficiency rating too, which will give you an idea of how much you may have to pay for your energy bills. If the property doesn't have double glazing, it may be worth reconsidering as this can be costly to install, and standard single glazed windows will leak heat – costing you money.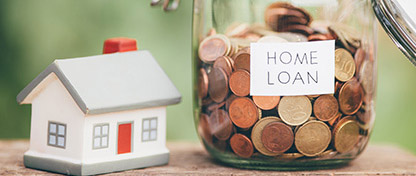 Making an offer
Once you've settled on the home of your dreams, now comes the nerve-wracking bit – putting in an offer.
You can do this yourself (at least in England, Wales and Northern Ireland. The process is different in Scotland). To put in an offer, all you have to do is ring the seller's estate agent with your bid. Before you do so, think about how much you're willing to pay, taking into consideration the asking price and your budget.
Remember, it's normal to haggle on house prices, so don't be too scared to go in below the asking price – especially if the property has been on the market for a long time or you think it needs a fair amount of work.
If your bid is accepted – hey presto, you've done it! But, if your offer is turned down, consider making a higher offer if you have your heart set on the property, but be sure to stick within your budget. If the price starts getting dangerously close to the upper end of your budget, it might be best to start looking elsewhere.
If your offer is accepted, it's time, if you haven't already, to find a solicitor or a licensed conveyancer to help out with the process. Speak to your mortgage lender and find out whether they require you to hire a solicitor from their panel – if not, you can hire your own. For extra security, search for solicitors that offer a "no completion, no fee" service at a fixed price, so you're guaranteed you won't end up paying for a house you don't end up owning.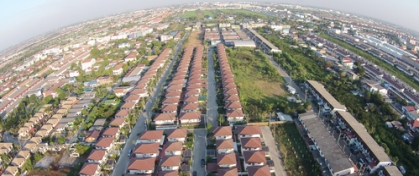 Getting the right house survey for the job
Your mortgage lender will carry out their own valuation of the property, which usually just involves looking at the exterior of the property briefly. This is the most basic kind of survey to determine whether or not they believe the building is worth what they are lending to you. You may have to pay a fee for this (typically around £250), although many lenders offer it for "free" as part of the mortgage deal.
Aside from this, you may wish to get your own survey on the property to see if there are any issues with the building that you should be aware of.
The most extensive survey you can apply for is a "building survey", which is usually needed for particularly period properties and non-standard builds. This survey will tell you all about the structure of the property, including the walls, floorboards and ceilings. You'll be made aware of any issues that could be costly to fix in the future, which means this is the best (and most expensive) survey you can get if you want complete reassurance. The surveyor has a duty of care to you, too, which means should a fault appear further down the line which costs you money, you can claim the costs from the surveyor.
If the property is of a standard build and not noticeably aged or dilapidated, you could consider a "homebuyers report" instead. This type of survey will uncover issues like subsidence and damp, alongside urgent repair work that needs to be done.
Should a fault or issue crop up while carrying out a survey, you may want to use it to renegotiate on the price of the property. If repair work will be costly, the seller may agree to lower the price.
That's it for now, check back for part three of our guide, where we'll take you through the final steps – conveyancing, signing and exchanging your contracts, completing the purchase and getting a buildings insurance policy.
Disclaimer: All information and links are correct at the time of publishing.