When you're viewing properties, are you put off by homes that need a bit of TLC?
coins-1510
Or is the prospect of fixing it up and putting your own stamp on it something that appeals to you?
Well, if a home improvement project sounds right up your street, you're certainly not alone. New research by Zoopla suggests more than seven out of 10 homebuyers share this passion.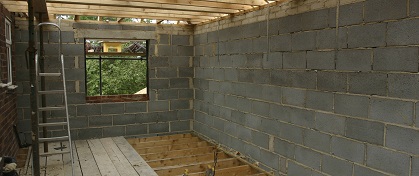 Donning your DIY gloves
In the same study, Zoopla found that the average person sets aside £17,765 to put towards improving their new home.
On top of this, a third of homebuyers say they're prepared to undertake big improvement jobs like work that changes the structure of the property. A further one in five are quite happy to get stuck in and don their DIY gloves, admitting that they're comfortable doing the majority of the work without seeking professional help.
Although doing home improvement jobs yourself can save you quite a bit of cash, it's important to get the right help for jobs that you're not qualified to do. Any electric, gas or plumbing work should always be left to a professional.
But it's clear we're a nation of DIY lovers, and we like to get stuck in when it's a job we feel comfortable doing. The most common jobs we're happy to give a go at ourselves include:
- Decorating the walls (14%)
- Replacing floors (12%)
- Landscaping the garden (9%)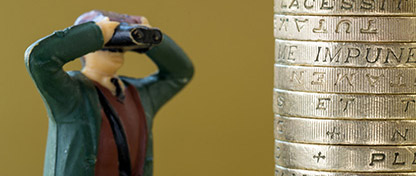 An investment rather than a cost
It seems many of us view improvement work as an investment rather than money we'll never get back, as nearly two in three people say they thought about how much their renovation would add to their home's value before starting.
If you are considering home improvements – whether to boost your property's value or not – it's really important to plan ahead and budget accordingly. The research suggests one in four people admit to having unfinished DIY projects, which can actually drag your home's value down if you're looking to sell.
Before you start any home improvement jobs, try to get quotes from a handful of contractors about costs, and don't start a job until you have a general idea of how much it will all cost and you have the money to pay for it.
A personal or homeowner loan could be an option for you if the home you've moved into needs work. Just which is most suitable for you will depend on your plans, budget and credit history. For big jobs like an extension, a homeowner loan may be the better option. And with Ocean's Smart Search, you could find out whether you'll be accepted before you apply. You can find out more here.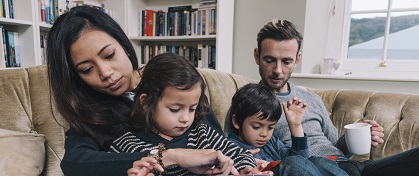 It's not always about the money
While it is important to consider whether the changes may affect your home's value, you should also think about whether these alterations are something you want in your home. If you don't have plans to sell up and move in the nearby future, try to consider you and your family's needs when you make alterations to your property.
If you don't have plans to move at all, generally it doesn't really matter whether the changes affect your home's value. It's more about whether they make you and your family happy. That being said, it may be best to avoid big jobs that completely alter your home in a way that would put buyers off.
We can't predict the future, and your situation may change a few years down the line, so you can never be certain this will be your home for life.
Disclaimer: All information and links are correct at the time of publishing.