If you're looking to buy a home of your own, you'll probably have to think about getting a mortgage to help finance it.
To be in with the chance of securing the home of your dreams, it's good to clue yourself up on how they work and how you can get the best deal for you.
In this guide we explain:
- the things you should know before you apply for a mortgage
- how to increase your chances of being accepted for one
- how to prepare for your mortgage interview
Read on to find out more…
Understanding mortgages
Mortgages: The Basics
Mortgages are notoriously complicated, which can make them really difficult to understand. That's why we've created these guides to explain the basics, hopefully making it easier to find the right deal for you.
Mortgage jargon buster
The complex terminology you're likely to come across when scouting out the right mortgage can sometimes be off-putting. In our jargon buster guide, we give you simple explanations of terms such as 'decision in principle', 'early repayment charge' and 'credit search'.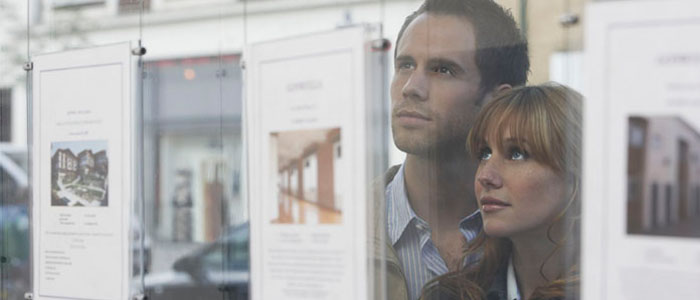 Before you apply
Tidying up your finances is vital
Before a lender accepts your application for a mortgage, they want to make sure you'll be able to afford the repayments. For this reason, they'll have to look at your credit rating and some of your personal information. That's why it's important to check your credit history and make sure all your details are up to date.
Would you struggle to cover your mortgage repayments if interest rates rose by just 1%?
Planning ahead and making sure you'll be able to afford future mortgage repayments is really important. So, before you apply, it's good to ask yourself whether you'd still be able to manage if interest rates rose by just 1%.
Saving up for a deposit
If you're currently renting, but hope to get on the property ladder in the next few years, making the big step-up to afford a house deposit can sometimes feel like an impossible task. In this blog, we suggest some money-saving tips to hopefully help speed up your saving process.
Help to buy ISA: how first-time buyers can benefit*
Launching in autumn of this year, the Help to Buy ISA could help first time buyers; offering a 25% boost to any savings of £200 p/month or less.
*It was reported in August 2016 that the government bonus on Help to Buy ISAs cannot be included in the initial deposit on a home, but is paid once the sale has completed. Find out more here.
Other costs to consider
In this blog post we highlight all the costs you'll need to consider before purchasing a house of your own, and some of the buying options that might be open to you.
Could you miss out on the home of your dreams because of your mobile phone?
Are you ever late paying your monthly mobile phone bill? Or do you sometimes miss the bill entirely? If you do, you could be putting your chances of getting a mortgage in jeopardy…
If you're hunting out a mortgage deal, Ocean might be able to help you find a mortgage suited to your needs. We can advise you and search for the best deal for you from a panel of lenders. To find out more, click here >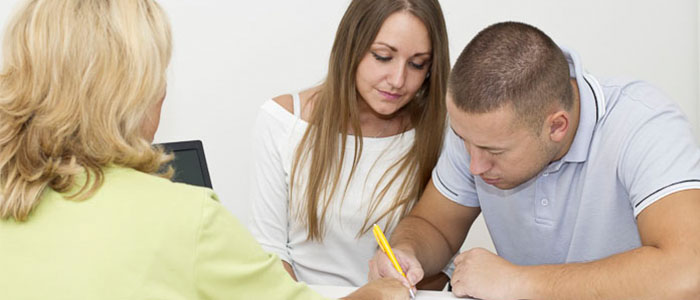 Applying for a mortgage
Preparing for your mortgage interview
Since the Mortgage Market Review in 2014, the process of getting a mortgage has become more difficult. A mortgage interview can be quite daunting, but you shouldn't worry, here we provide some guidance to help you feel totally prepared.
In a fix: would you fix your mortgage for 10 years?
Some lenders offer 10-year fixed-rate mortgage deals, but would you want to be tied into one for that long? Here we discuss some of the pros and cons of being in a long-term fixed deal.
Paying back your mortgage
Are you paying too much for your mortgage?
Now you've got a mortgage, you may find yourself wondering if you're paying more than you should be. If you feel this is the case, why not consider remortgaging? Here we help you to figure out whether this is the right option for you.
Are you struggling with your mortgage repayments?
If you're struggling with your mortgage repayments, you're not alone! We found that one in six people recently had to make alterations to their mortgages because they couldn't afford the repayments. In this blog, we explore the different options you could choose, like renegotiating your deal or remortgaging.

Remortgaging
As house prices rise should you remortgage?
While house prices rising is usually bad news for most of us, if you're looking to remortgage, and your property is one of those that has risen in value, you could potentially be looking at a better deal.
5 things to check when remortgaging
You might be looking to free up some cash for home improvements, or you might just be hunting for a better mortgage deal. Whatever your reason for remortgaging, there are a few things you should check to make sure you secure the right deal for you, like how long the term will be and whether you qualify for Loan-to-Value.
Disclaimer: All information and links are correct at the time of publishing.