We know that the world of credit cards can be a confusing place, so we've gathered together some of our most informative blogs to, hopefully, answer any questions you might have.
They're organised into three categories to guide you through the process of getting a credit card – before you apply, the application process and once you have your credit card. Check them out below.
Before you apply
8 ways to improve your credit rating
If you've got a damaged credit rating, it's easy to feel as though your situation will never improve. But here we discuss eight different ways that you could help repair your credit rating, including signing up to the electoral roll and resisting the temptation to withdraw cash with a credit card.
Credit or debit cards: which is which?
If you ever get mixed up between credit and debit cards, then this blog is for you. Here we explore the difference between the two and some of the benefits and drawbacks you may experience with both.
What does representative APR rate mean?
We explain in a simple way what representative APR rate means, so that you can easily compare credit cards to find the best card for you.
You could receive a response in just 60 seconds when applying for the Ocean credit card - 39.9% APR Representative. Find out more by clicking here >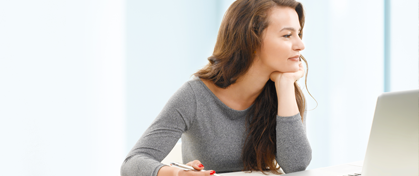 Applying for a credit card
Everything you need to know about credit limits and minimum repayments
Before you spend on a credit card, it's really important to make sure you fully understand how they work. For instance, do you know your credit limit? And what your minimum repayments are? This blog post helps to explain what both of these terms mean and gives you some useful examples.
How you could use a balance transfer card to reduce the cost of your debt
In this blog, we discuss how it may be possible for you to consolidate your debts using a balance transfer card. We also outline the risks, so that you can make the right decision for you.
Declined for a credit card? Here are the top 10 reasons why and what you can do about it
Being declined for a credit card can be a frustrating time, but before you apply for more, it's best to hang-on and figure out why you've been rejected. This blog aims to address the top 10 reasons why you might have been declined, and what you can do about correcting them.
Ocean's credit card helps thousands of borrowers rebuild their credit rating
Want to find out more about the Ocean credit card? Everything you need to know – from the application process to what the credit limit is – is in this blog post.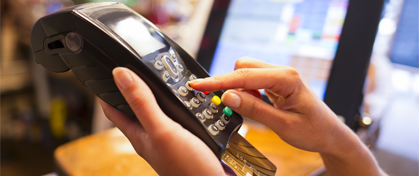 Once you have your credit card
Paying off your credit card: fixed payments and interest
It's tempting to just make the minimum repayment on a credit card, but doing so could leave you in debt for many years to come. In this blog we explain how long it may take you to pay off your balance if you just pay the minimum amount, and look at how few people really know how long their debts are going to last.
5 questions on credit cards
Got questions about credit cards? Then this blog might help. In it, you'll find answers to questions such as Can I use my card abroad? and How do I increase/decrease my credit limit?
10 alternative uses for your credit or bank card
You may think credit cards only have one or two purposes, but you'd be wrong … at least that's what our research says! Some of the most popular alternative uses for your credit card include using it as a ruler and even cleaning your nails.
Disclaimer: All information and links are correct at the time of publishing.